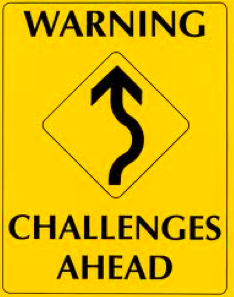 There will always be challenges, to be sure.
The key is not getting immobilized by the fear of the unknown and what ifs.
…Why not look for the *creative* solution?
Just off a sizzlin' "Living Your Vision of Success" coaching call…..Why sizzlin'?
She *figured it out*.  She'd gotten clear on one of her deepest values, created a lifestyle goal around it, mapped out what this looks like, but then….FEAR, a big one,  was to get in the way.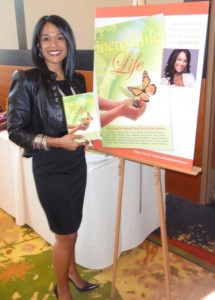 TIP:  From my writings in Incredible Life:  Top Experts Reveal How to Create Yours, I include a "Checklist for the Freedom (From Fear) Journey."  Before fear gets in the way:
Determine Your Core Values.  When your values are clear your decision are easy because your values act as a compass for decision making.  One way to determine your values is to consider what you are willing to fight or pay for and where you are willing to spend your time and energies….Kim Crumpler, From Fear to Freedom
It goes on from there, but I did share with her this:  When the value & importance of having (connection and relationship) becomes more important than fear, you will get *creative* with finding a solution and begin to face your fear head on.
Celebrate good times with us!!!  I simply held the mirror and coached her through some things & she figured it …."I KNOW EXACTLY WHAT I NEED TO DO!", she said w/excitement & conviction!  And one step-at-a-time, eventually the compound effect of making consistent right choices will get her exactly where she desires to be.
This steadfast visionary ended our call with a vision, a strategy, and tools to proactively beat her vision busters!
What challenges are getting in the way of you living your vision of success?
What's *your* creative solution?
Doesn't get much better than this!…Lovin' the opportunity to serve, doin' what I do – on the inside and out!
Championing YOU…YOUR STYLE, BRAND, AND CONFIDENCE
from the "Inside-Out", Kim
Desire more?
Kim Crumpler is Founder of Uniquely Savvy, Inc and is a veteran Personal Style & Branding Coach, Personal Shopper, Author, and Speaker. An expert, Kim delivers results and is passionate about helping men & women BE comfortable and confident in their own skin, look and feel amazing, and attract more of who and what they want in life! Kim invites you to: Join the conversation on Uniquely Savvy's facebook business page, call her for a phone consultation to determine how you will best benefit from her expertise, or book her to speak at your upcoming event. Available for keynotes, workshops, seminars, and girlfriend parties, the programs your audience will love range from personal style, to professional image and branding. Additionally, Kim co-authored, "Incredible Life: Top Experts Reveal How to Create Yours", and speaks to a variety of audiences on personal empowerment – bringing inspirational messages of hope and sharing practical tips and tools learned on her inside-out, "From Fear to Freedom" journey. Contact Kim @ 425.503.9885.