FAQ

When is a good time to consider hiring a style & branding coach or personal shopper?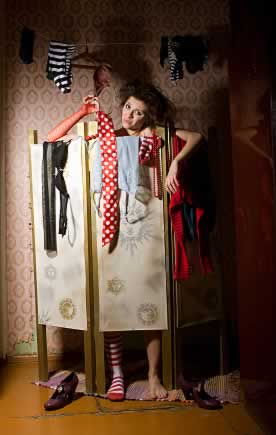 You have a closet full of clothes and nothing to wear.
You waste money on clothes that you never wear.
You're not sure what styles and colors look best on you.
You're experiencing a life or career change.
Your wardrobe seems to be age inappropriate.
You want to attract your soul-mate.
You're angling for a promotion, or just want more success at work.
You simply want to boost your confidence and degree of self-fulfillment.
---
Common Questions
---

What could I expect with an initial consultation?
Prior to your first appointment, you will complete the Personal Brand & Style diagnostic  questionnaire. This will clarify your objectives, style preferences, personality, and lifestyle, and help you get the most value from your investment.

Learn more about the Uniquely Savvy 3- step process >
---

Do you offer packages?
Absolutely! See Services to learn more about packages and a la carte style services.
---

Do you cater only to high-end clients? I'm on a budget.
Uniquely Savvy coaches and shops for clients with all sorts of budgets. We shop stores with the right prices and selection to meet you where you are. Professional image consulting and personal styling can save you money by helping you avoid unnecessary purchases and make the most of your existing wardrobe.
---

How much should I budget for my Branding & Style Services?
There is a one-hour minimum for new clients. Your time investment will vary depending on your objectives and scope of project. We meet you where you are with packages or custom solutions.
---

Where do appointments take place?
Except for actual shopping, anywhere that is convenient for you—home, office, hotel accommodations while on business travel, or Uniquely Savvy's studio.
---

Who is your typical client?
Our clients are peak performing men and women who want to get the most out of life. They value their time and money and want to show their authentic best to the world. Peak performers include executives, professionals, salespeople, brides, moms, and even teens. What they all have in common is a desire to be their very best no matter size, shape, or station in life.
---

How long have you been in business?
Uniquely Savvy has been delivering results in personal branding, image consulting, personal styling, and shopping services since 2000.  Kim has honed her keen eye for refined style and sharpened her skills to champion your style success through 25+ years of industry experience.
---

What are Uniquely Savvy's Hours of Operation?
Monday through Friday 11:00 AM to 9:30 PM, and Saturdays by appointment.
---

When should I pay for services?
Payment is due when services are rendered.
---

What forms of payment do you accept?
Cash, check, Visa, and MasterCard.
---

Is your travel time included?
Half an hour of travel is included for Eastside appointments. One hour of travel is included for Seattle appointments. Additional travel time will be billed at Kim's standard hourly fee schedule.
---

Can I reschedule once I make an appointment?
Yes, with a minimum of one week's notice. Otherwise, rescheduling will incur a late reschedule  service fee.
---

Are there any tools I can buy to help me sustainably and successfully implement my new sense of style?
Yes, and we highly recommend the investment if you want to make confident style choices, but don't want to rely on us (though we'd be honored to serve you year after year)! The Color Compass will ensure that you select neutral and fashion colors that bring out the best of your personal coloring. This works hand-in-hand with our Style GPS, which highlights body-specific wardrobe elements you should embrace or avoid. Add the Comprehensive Shopping Plan, which prioritizes and details the nature of your wardrobe's missing items and you'll look effortlessly pulled together from work-to-weekend!
·