Services
Want to sharpen your personal style or elevate your professional image? Reach the next stage of success? It's true you have to look the part. But more importantly, you have to feel and be the part. Your look and personal brand of YOU has to be authentically your own: sustainable, smart, and, well—savvy!
Emerge from the struggle.
Achieve confident style, personal brand and identity breakthroughs and BE the Total Package with clarity, focus and ease.
Get seen & heard for all the right reasons and experience game-changing success in business and in life!
Any stylist can help you be trendy—but Kim Peterson works from the inside out to help you be uniquely you!  Build and harness your authentic Personal Brand and communicate it through an inspired Statement of Style that's all your own!
Personal Style & Brand Analysis
What makes you unique? Does the way you dress reflect your authentic self; emulate your true style preferences?  Do we get a sense of your personality, passions, or talents by what you wear?
---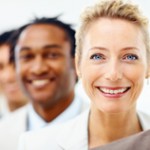 First Impression Analysis
Research indicates: Within 7 seconds people are making important decisions about you. What's the initial impression you make? Glean insight to your presence, style, and brand – at a glance.
---
Body & Color Analysis
The art of dressing lies in knowing how to dress for your frame and shape – not just for popular trends, and in shinin' in your best neutral and fashion colors according to your hair, eye, and skin.
---
Wardrobe Analysis
Closet full of clothes but nothing to wear? Fabulous pieces that just sit collecting dust?  Let Uniquely Savvy audit your wardrobe for edits, alterations, missing pieces, and of course – fresh combos!
---
Personal Shopping
Whether you find shopping a joy or a chore, Uniquely Savvy delivers results with proven personal shopping expertise. Save time, money, and frustration – we shop discount to designer!
---
Packages
Need targeted style advice and want a great value for your investment?  Consider one of our packages, which combine several services to deliver an efficient pathway to your personal brand & style.
---
Virtual Style
Live outside the Puget Sound region, but want Kim's unique blend of personal style and brand coaching, image consulting, and wardrobe styling? No problem, we can do it all virtually!
---
Online Style Development Course
From Seattle to Sweden, to Tampa, Toronto and beyond -no matter where you are around the globe, get your Personal "Best Practices to Fit & Flatter" and develop your unique Signature Statement of Style from work-to-weekend!
---
Living Your Truth Coaching
Kim champions and guides clients in a focused self-discovery of finding their authentic truth, determining their core values, and speaking in their empowered voice -and supports them as they exercise the necessary courage to daily live out who they truly are.