Style GPS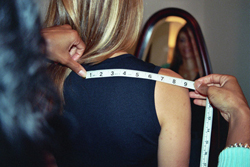 Learn best practices for dressing your unique frame and keep them with you everywhere you go! This tool provides you with a customized summary of your personal style "dos" from head-to-toe! Necklines to neckties, patterns and hemlines, sleeves and collars, suits, dress styles, shoes and accessories, hair, and more!
The Style GPS will:
Teach you how to best dress your unique frame for balance and proportion.
Reveal your most flattering styles, fabrics, patterns, and accessories (including hair and eye-wear).
Save you money & frustration while eliminating mistaken purchases.
$495