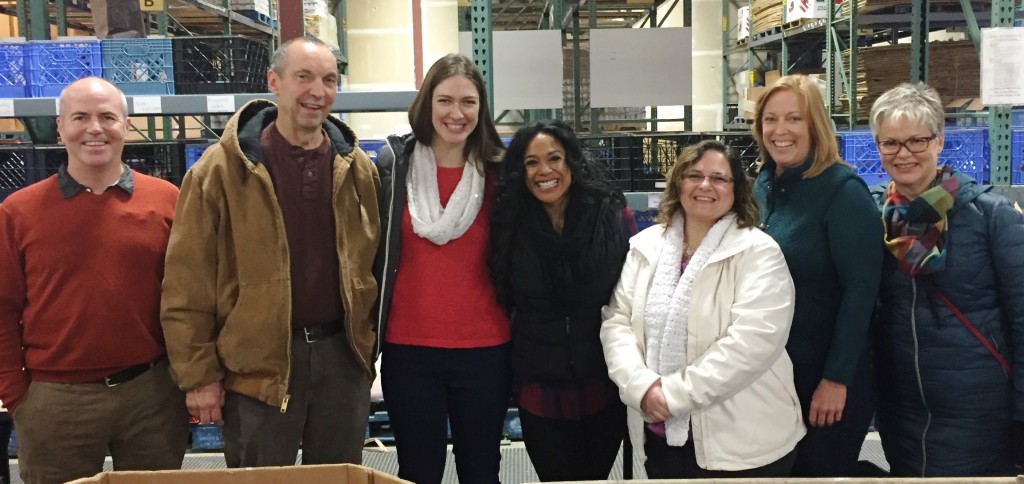 Team Produce – we thought we were baggin' veggies, but instead we sorted about 3k pounds of food donations today at Hopelink!…
 Hopelink is a social services nonprofit agency that serves north and east King County, Washington with
food banks, energy assistance, housing, a family development program, transportation and adult education.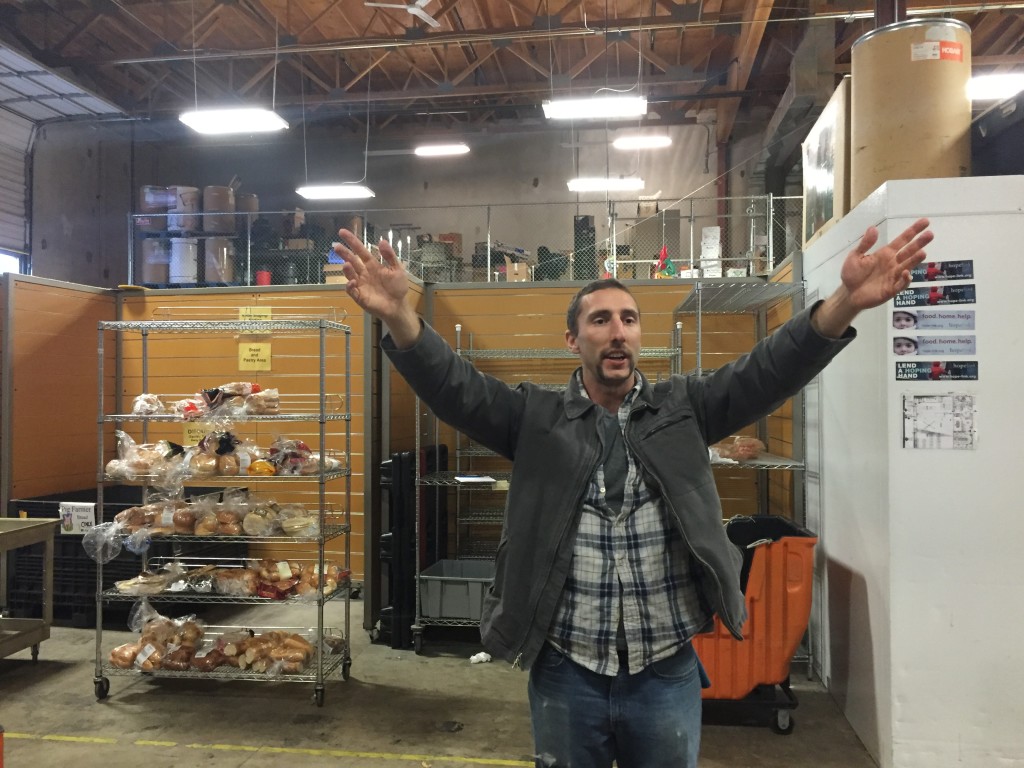 …Always fun to work with Ted, the warehouse manager, whom I first met back at
Habitat for Humanity years ago.
Here, he's showin' us the ropes… then turns us loose!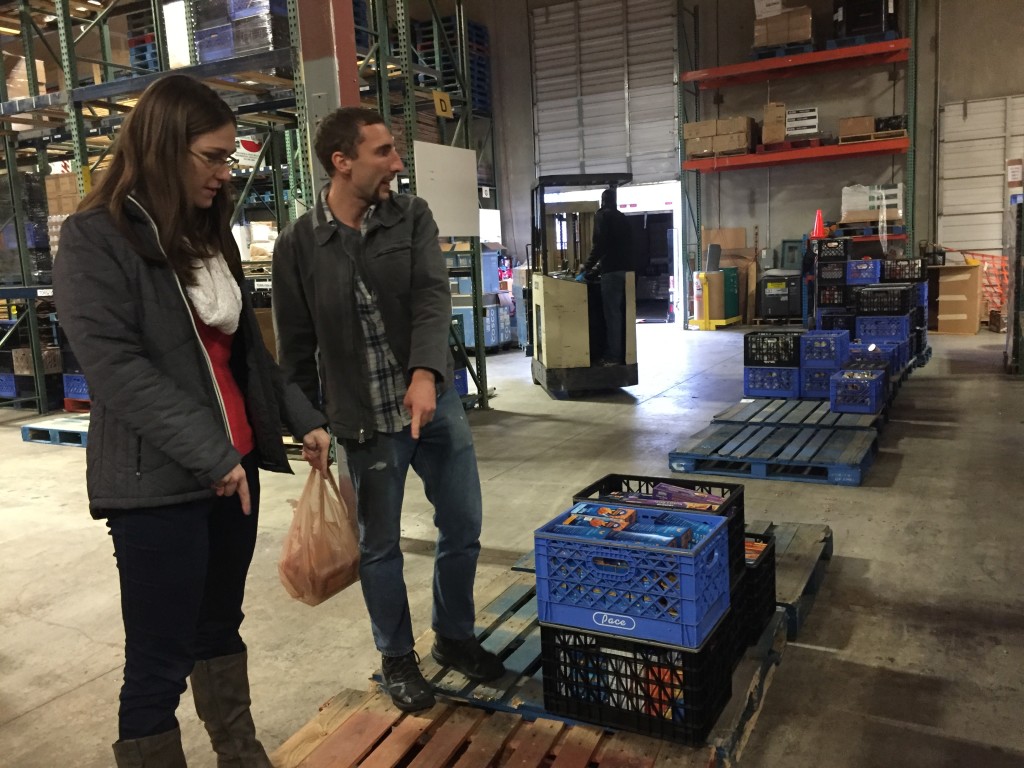 We dispersed according to our talents:
Some were sorters, others were stockers (stocking the shelves, that is!).
Marcelle was Quality Control – because she was "tall and strong", LOL!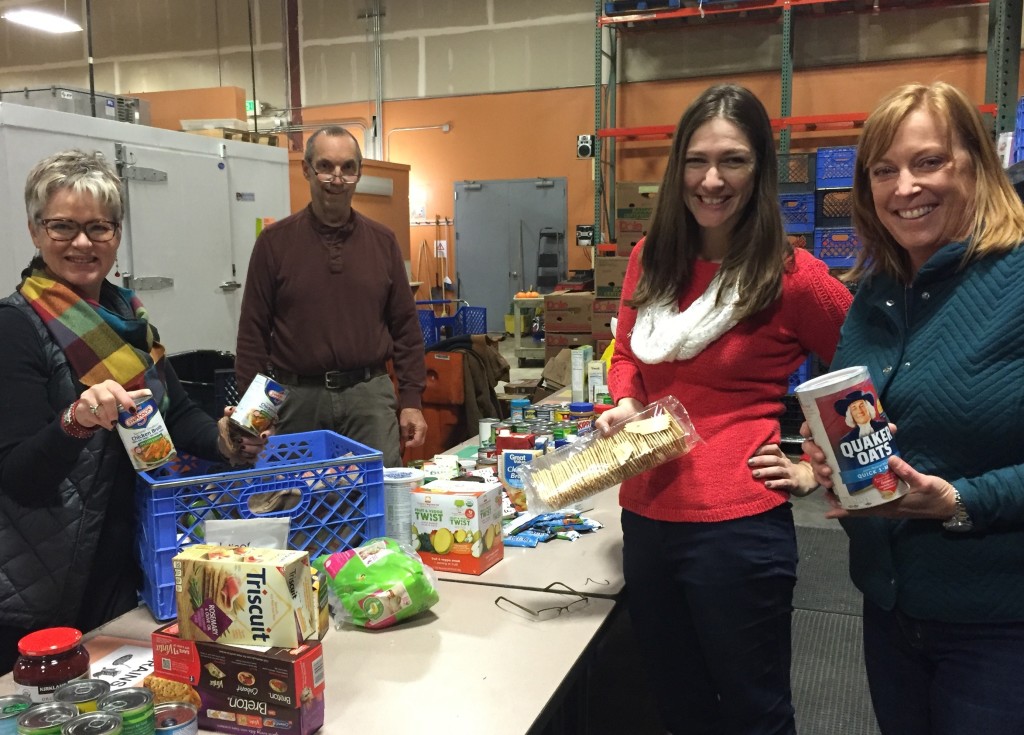 Others were sorters…
 We stocked according to like items and if something was expired, we didn't throw it out…
it went to the "Pig" bin!
Nancy and Vance brought their love for all people to the production line,
and Lisa was focused, diligent, "in-the-know" and…illuminating!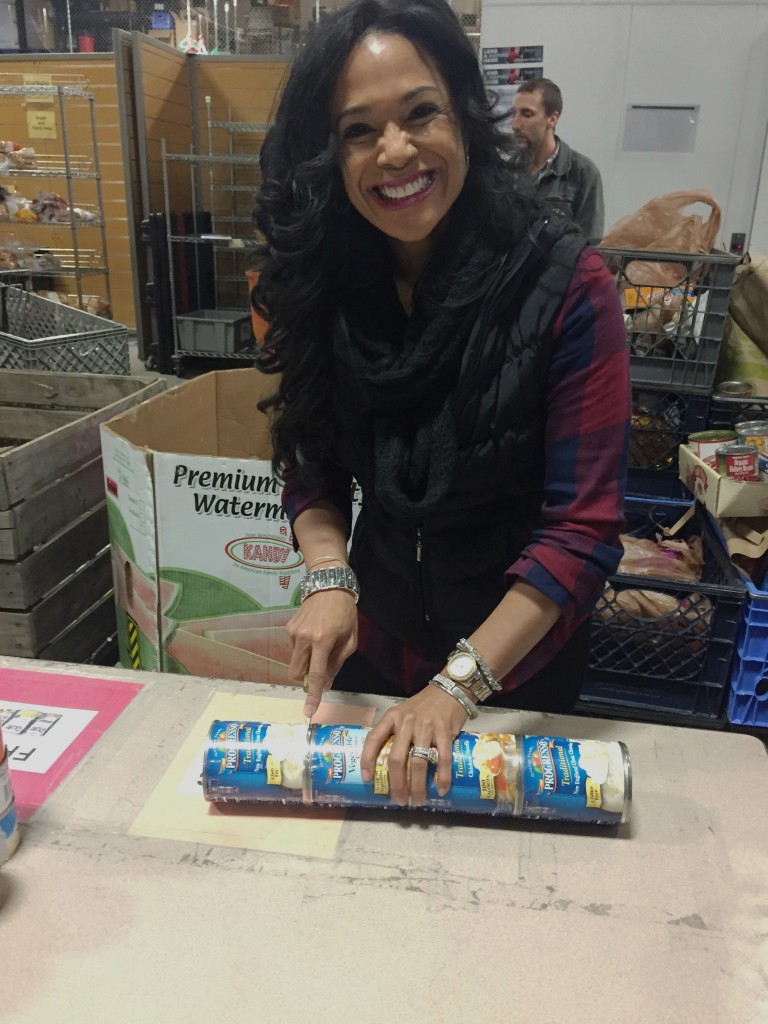 …and then some were resourceful,
doin' odd jobs to keep things movin' along :-)!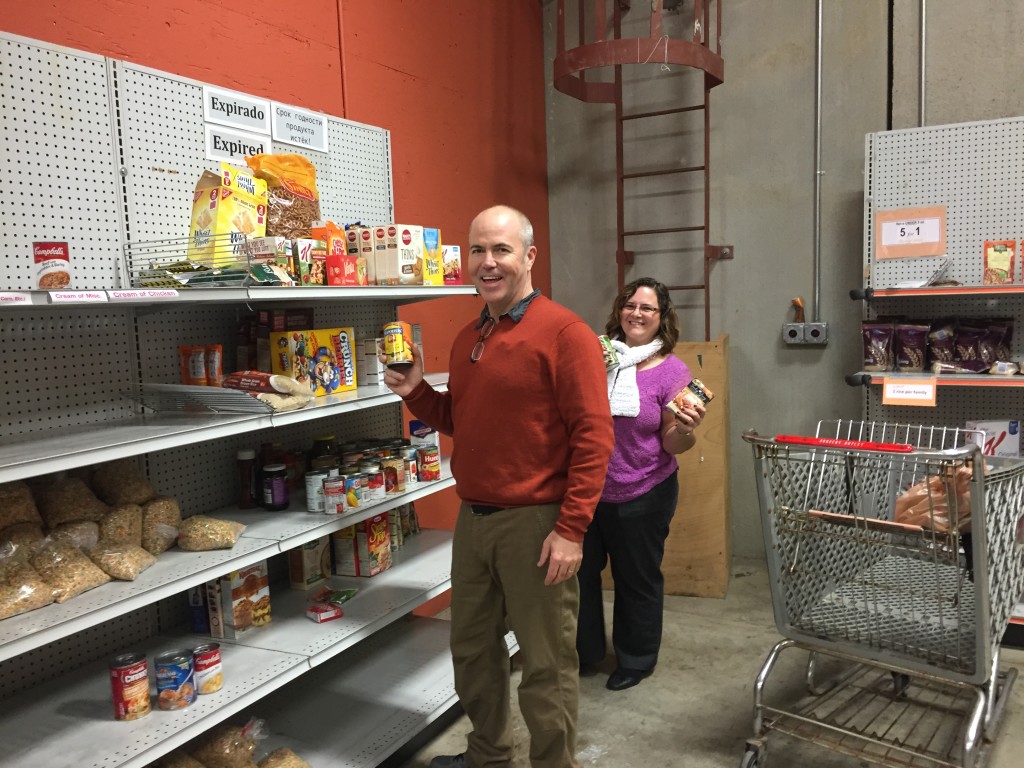 Stephanie's gift of accuracy kept us all on track,
and it's always a treat to have Bill's generous hands and fun spirit to round out our team!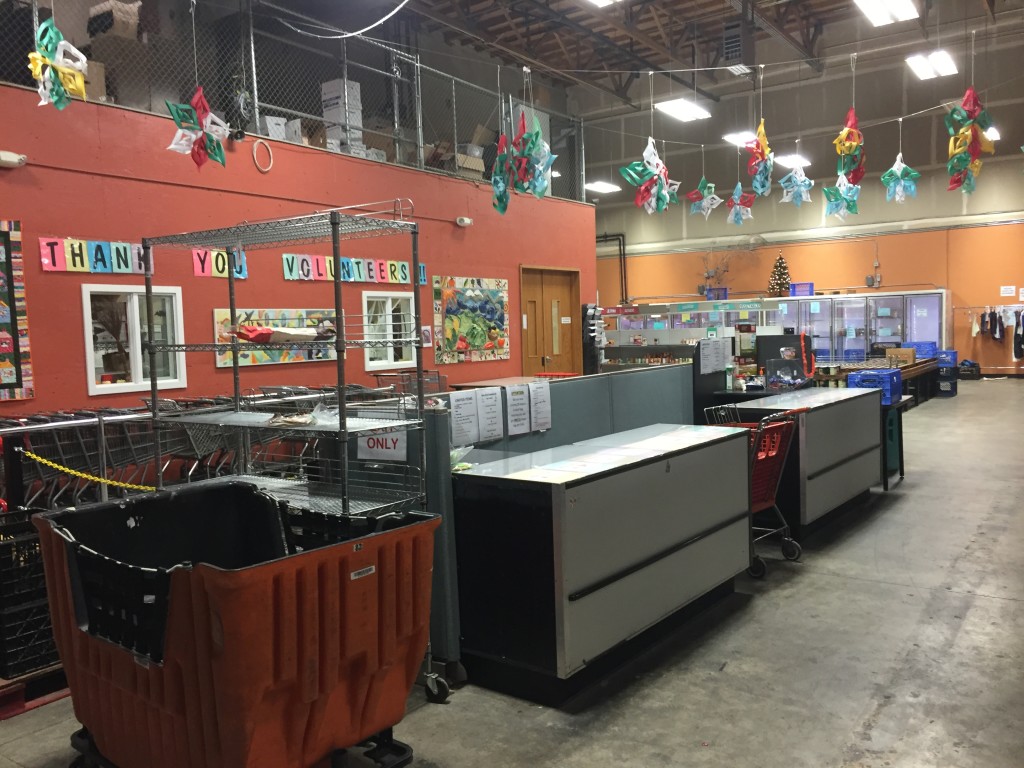 The food bank is set up like a grocery store to provide a sense of dignity while guests shop…
Yet, the weekend before Christmas, it turns into a gift shop!
The warehouse is separated in the back where volunteers
can "figure it out" and have a great time doin' so!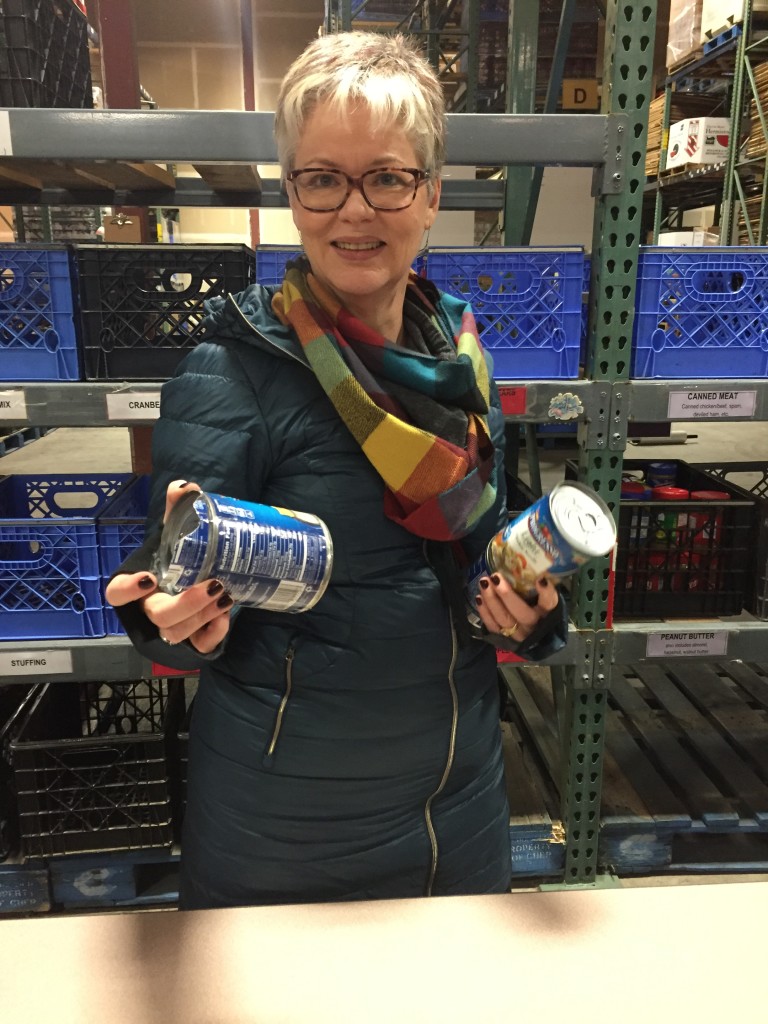 It IS chilly though…so do come bundled up and tailored- to-the-task!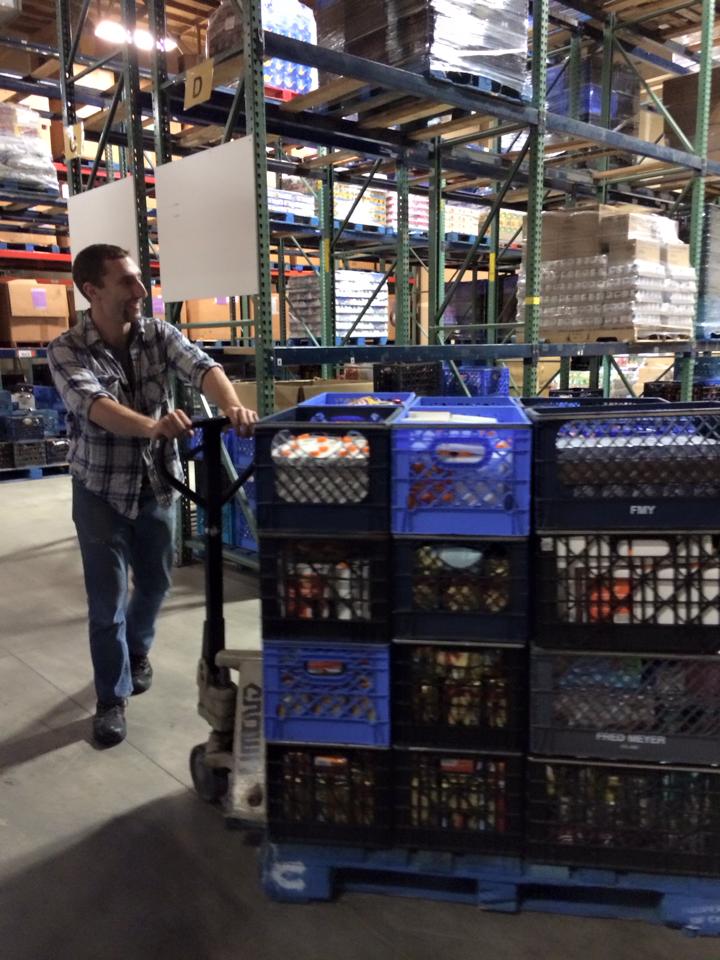 Our fearless leader…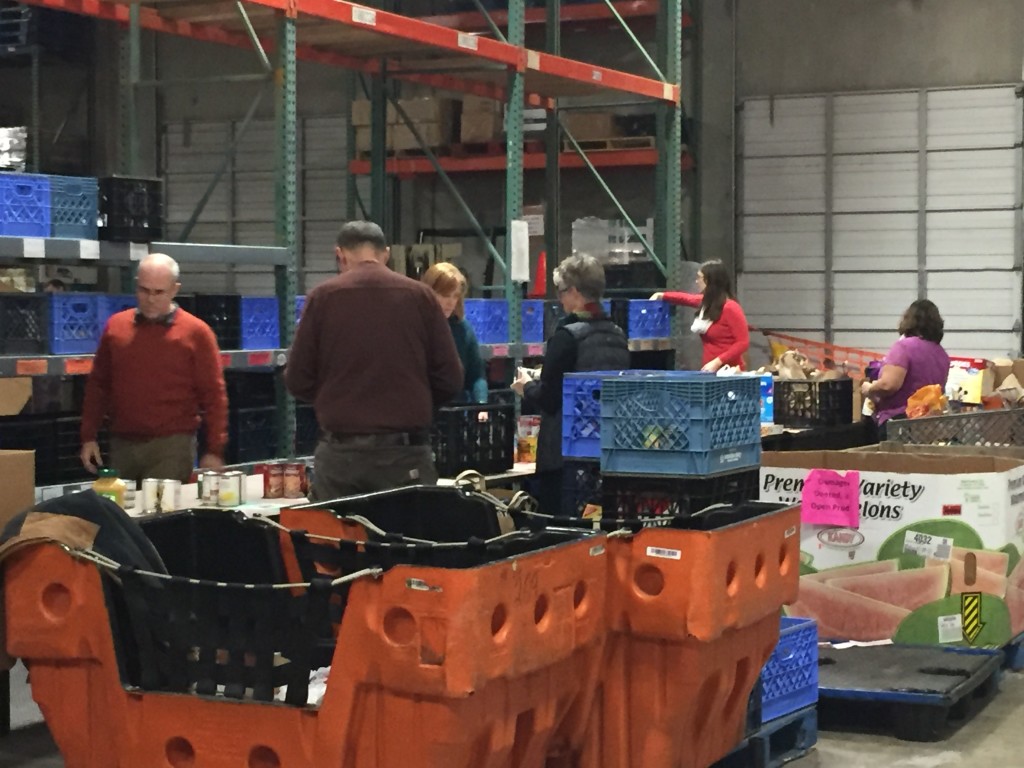 Rock stars…workin' 20 minutes passed their 3 hour shift even! …What?!!!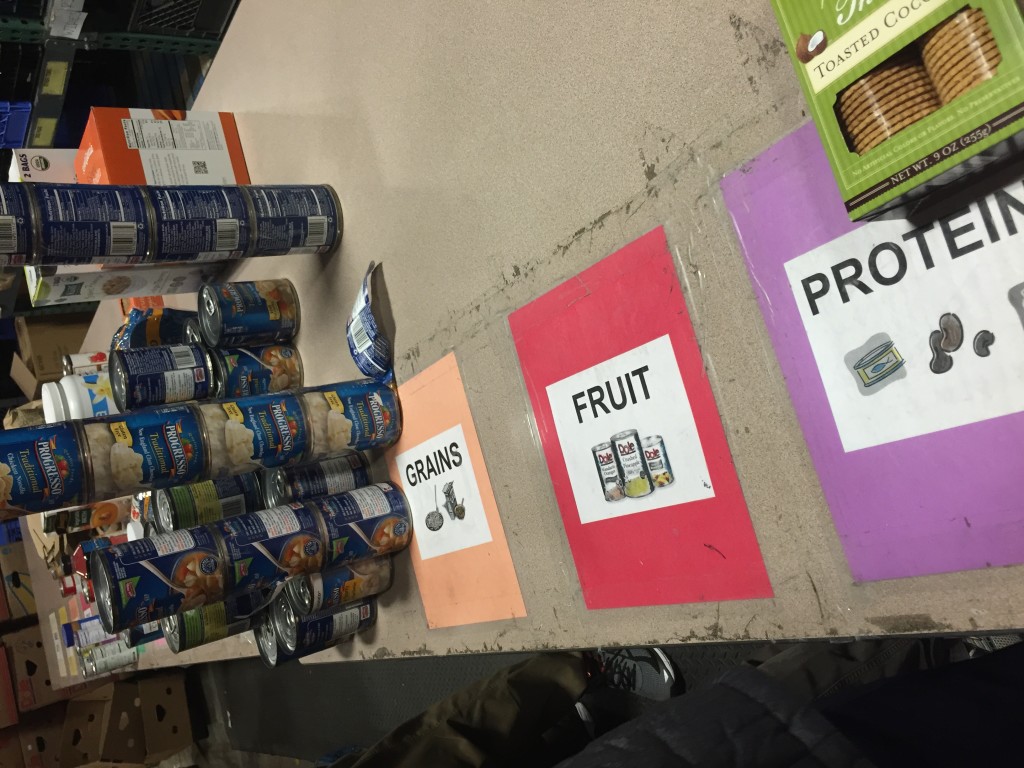 If you desire to make donations,  here are some of Hopelink's greatest needs:
*Diapers – sizes 3-6 are always a great need
*Tuna
* Canned meals (chili, raviolis, etc.)

* Beans

*Rice

*Cereal

*Oil

*Sugar

*Flour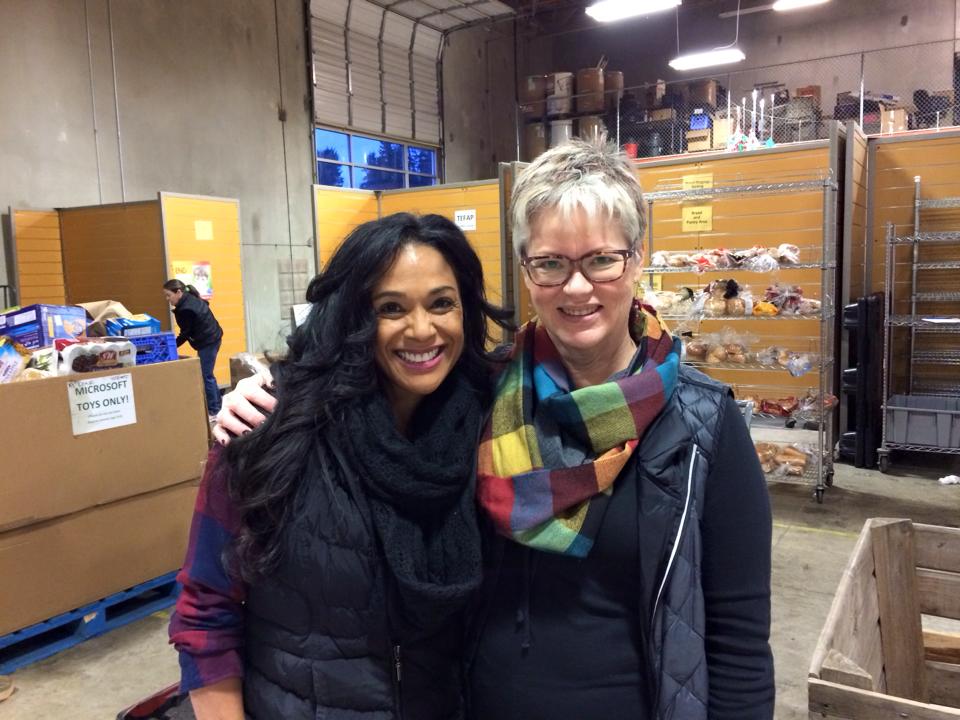 It's a wrap…Interested in working as Santa's Helper for the Gift Room?
See if we have a volunteer opp for you!
…I'd say the sense of community and purpose we had today is my "Day 23 Gratitude", what is yours?
Thank you HOPELINK for all you do, and thanks to each of you who made a difference on Team Produce!
XO, Kim
READY to BE CHAMPIONED in YOUR STYLE, BRAND & CONFIDENCE?  Call me… 
425.503.9885 ~ kim@uniquelysavvy.com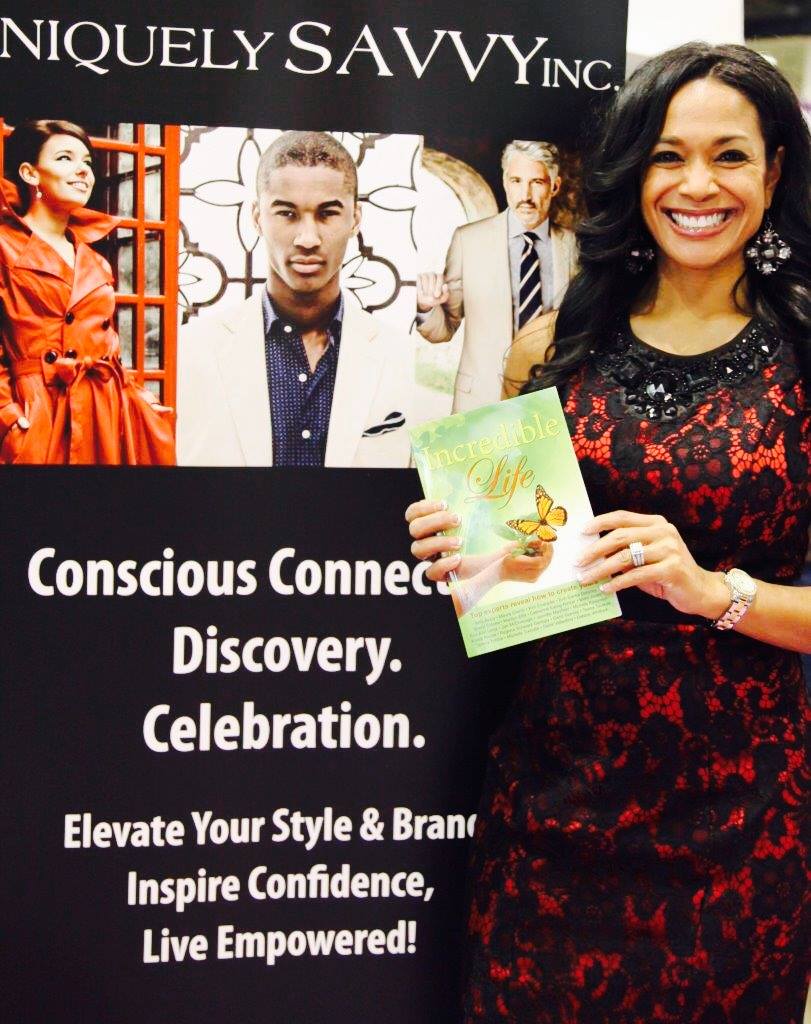 Kim (Crumpler) Peterson is Founder of Uniquely Savvy, Inc and is a Champion of People who have a conscious connection to wanting to BE their best and dress their best to align from the inside-out!  Kim works with individuals, teams, and organizations to elevate authentic personal brands and style, inspire confidence, and live more empowered.  As a keynote speaker, image consultant, personal style & branding coach, and "Living Your Truth" coach, she works tirelessly, decisively and thoughtfully to bring about goal oriented solutions and results to those she serves.  You're invited to: Join the conversation on Uniquely Savvy's Facebook business page, call for a free phone consultation, or book Kim to educate & inspire at your next event!   Available for keynotes, workshops, seminars, and girlfriend parties, the programs your participants will love range from personal style, professional image and branding, to hope, freedom, faith, and living an incredible life in spite of adversity. Kim co-authored, "Incredible Life: Top Experts Reveal How to Create Yours".  Contact Kim @ 425.503.9885.