As a veteran personal style and branding coach, I  implore all professionals, to consider the language of their look.  Is what they're wearing positively communicating and supporting their brand message?
We all know that the way we look from our dress to our grooming can either positively or negatively communicate something about who we are, how we feel or what's important to us.  Because we look for visual clues to tell us about who others are – especially in the absence of words- and because perception is everything, it is imperative that we are mindful about our nonverbal communication and messaging.  Anything that is a distraction to getting the job done, being heard, or being perceived as a competent expert in the area for which they are employed to be avoided.
The question of whether or not women should dress sexy (or frumpy) on the job is still sometimes up for debate.  -I just read a Wall Street Journal article suggesting that women who do dress sexy in the office is a good thing (in a poll, hiring managers looked at appearance as the 3rd most important criteria when hiring.  Education came after appearance and the top two criteria were experience and confidence).  What is of most importance in my mind is to always ask the questions, "Who is my audience, what do I want to communicate, and how do I dress in a way that accurately communicates my desired personal brand message".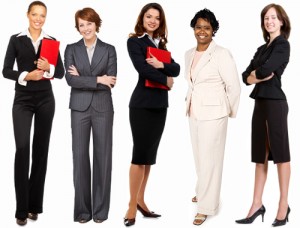 Whether you are dressing in a manner that is too revealing or in one that communicates you're out of date or don't have a sense of personal pride as to how you show up on the world, both need to be addressed.
A woman who dresses in a frumpy manner may be communicating that she lacks a personal sense of pride.  If this is the case, how can she have pride in her role at company X?  If at her personal core she isn't willing to take time to consider and present herself best, the thought is that she might not be able to present the company at its best either.  In addition, having a   frumpy look can also  communicate that she's out of touch, doesn't have high attention to detail, and can't see the importance of how things come together in "the big picture."   The unfortunate thing is, she might have all the brand qualities of relevance, attention to detail, and visionary, but is not visually in alignment.  The result?  Possible negative perception from colleagues and clients and perhaps is not taken very seriously – thus not being seen as promotable.
If a woman wants to communicate that she's selling her sex appeal, her body, or is wanting to attract the opposite sex, sure she should wear clothes that are sexy.  What most female professionals fail to realize is that revealing blouses, short shirts, or an overall sexy or date night look ultimately works against them.
Male clientele and colleagues are easily distracted by this.  Her  verbal, professional messages might get lost in translation or not even heard because he's focused on other things.  She may not be taken seriously. Female colleagues or clients not only are distracted by her looks, they may even come to envy a woman for looking a certain way that wish they could look or feel, but doesn't.  This can lead to water cooler division or even missed business. -That said, I think it's fine to be "appropriately sexy", wearing good fitting clothing that not only communicate the strengths of her professional brand attributes, but also her ability to step into her feminine and sides as well.
In the end, the goal is to ensure that her exterior "product packaging" is in alignment with her interior skills, talents and abilities.
…What are your thoughts about women and work attire?
Championing YOU…YOUR CONFIDENCE, BRAND, and STYLE
From The "Inside-Out", Kim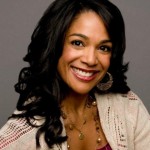 Desire more?
Kim Crumpler is Founder of Uniquely Savvy, Inc and is an 11 year veteran Personal Style & Branding Coach, Personal Shopper, Author, and Speaker. An expert, Kim delivers results and is passionate about helping men & women BE comfortable and confident in their own skin, look and feel amazing, and attract more of who and what they want in life! Kim invites you to: Join the conversation on Uniquely Savvy's facebook business page, call her for a phone consultation to determine how you will best benefit from her expertise, or book her to speak at your upcoming event. Available for keynotes, workshops, seminars, and girlfriend parties, the programs your audience will love range from personal style, to professional image and branding. Additionally, Kim co-authored, "Incredible Life: Top Experts Reveal How to Create Yours", and speaks to a variety of audiences on personal empowerment – bringing inspirational messages of hope and sharing practical tips and tools learned on her inside-out, "From Fear to Freedom" journey. Contact Kim @ 425.503.9885 or learn more at www.uniquelysavvy.com.