Uniquely Savvy's "inside-out" style & branding consultancy offers styling, coaching, consulting, and shopping services.  Additionally, Uniquely Savvy has a speaking arm with two platforms from which to educate, inspire, and empower both private and corporate audiences.  One is "Style, Image, and Branding" – the other is "Inspirational and Motivational".
Yesterday, I had the privilege of speaking with the women of Faith Cafe.  Last year the gals learned tips for dressing their shape & style, this year the group wanted to be equipped to tap into their best -on the inside.  They asked me to speak from my personal experience and on "From Fear to Freedom", my published work in the co-authored book, "Incredible Life:  Top Experts Reveal How to Create Yours".
 TIP:  Consider an honest assessment of the fears that get in the way of your professional  or personal successes and freedoms.  Naming them makes them real and provides space for exploring possibilities & creating change. For instance, are fears or limiting childhood beliefs affecting how you show up (stylistically, professionally, relationally) as an adult today?  They don't have to.  There's good news:  There IS a different way.
FROM FEAR TO FREEDOM:  QUICK BACK STORY
…SHOCKED that I finally agreed to pen some of my personal story for print (people have suggested that I write a book since my college years.  I've always said, "Not a chance, I'm far to private & guarded for that!").  That said, I 'd say that it's a modern day miracle that I survived all of the adversity in my life to become a successful, mostly peaceful, loving & contributory individual.  I felt that if I could have breakthroughs, so could others who might be stuck….Did they know it was possible?  Did they know there's hope?  Freedom could be theirs if they had desire -and committed to say YES to exploring the possibilities & did the work.
…I almost didn't know.
To that point, if any bit of my personal story would benefit another and inspire them to take one step toward experiencing something better, then I was finally willing to bring down my walls and in courage, give voice to my story.
The "From Fear to Freedom" message brings practical tips and tools for both "bringing dreams to reality" and "managing adversity" and is relevant for all circles of life.
TIPS TO MOVE YOU INTO ACTION:  HIGHLIGHTS FROM FAITH CAFE
Fear was a real deal yesterday.  The gals heads nodded, agreeing that that fear had knocked on their door.  Be it anxiety, financial worries, career concerns, depression, self-image, or comparisons -being immobilized by fear was not new to the group.
Fear immobilizes, limits our thinking and productivity, stunts our growth and is self-protecting. This is a far cry from how we -you and I- are designed to live AND there is a better way.
TIP:  Focus on what you want vs. what you are afraid of (professionally or personally)
What would your life look like if you looked your fears straight in the eye?
What would the relationships with your family and friends look like?  Would there be more emotional connectedness and intimacy?
What would work look like?  Would you take more risks and introduce those amazing ideas you've kept to yourself, find your voice to keep someone accountable, create a boundary with the office bully?  Would you say good-bye to the job you hate and pursue your passions?
How about your style.  What would your authentic style look like if you replaced your fear with confidence?  Would you wear dresses instead of jeans?  Buy more color?  Try a new trend?  Lose the tie?
READY TO EXPLORE THE POSSIBILITIES FOR 2012 & BEYOND?
If YES, consider these tips which will help ground your resolve & keep you on course in your FREEDOM journey.  Consider taking one small step in the direction you want to go.  The compound effect indicates that taking small, consistent steps will lead you to achieving your overall goal(s).
TIP:  Start small if need be.
Daily carve out time (I recommend this as a morning practice) to set your intentions for how you want your personal freedom to look.
 Exercise your courage muscle to face your fears in the small things each day.  In doing this, you're building your courage muscle and you're preparing yourself to take action in bigger areas of life.
Create a vision board, a montage of intentional images, that reflect your FREEDOM desires & goals.  Research indicates you are more likely to achieve your goals if you write  them down.  Images increase the likelihood of success even more  (thanks to the reticular activator in our brains!).
CHECKLIST FOR THE FREEDOM JOURNEY
There's more to consider…Stay tuned, for Part 2.  You won't want to miss my "Freedom Journey Checklist"!
…If you or someone you know have questions or desire to create positive change – whether it be on the inside 0r out, call me.  I invite you to explore your possibilities and inquire about our  our variety of coaching solutions.  Uniquely Savvy takes a holistic approach to coaching you toward reaching your potential and steppin' into your authentic best!
 Championing YOU…YOUR CONFIDENCE, BRAND, and STYLE
From The "Inside-Out", Kim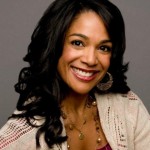 Desire more?
Kim Crumpler is Founder of Uniquely Savvy, Inc and is an 11 year veteran Personal Style & Branding Coach, Personal Shopper, Author, and Speaker. An expert, Kim delivers results and is passionate about helping men & women BE comfortable and confident in their own skin, look and feel amazing, and attract more of who and what they want in life! Kim invites you to: Join the conversation on Uniquely Savvy's facebook business page, call her for a phone consultation to determine how you will best benefit from her expertise, or book her to speak at your upcoming event. Available for keynotes, workshops, seminars, and girlfriend parties, the programs your audience will love range from personal style, to professional image and branding. Additionally, Kim co-authored, "Incredible Life: Top Experts Reveal How to Create Yours", and speaks to a variety of audiences on personal empowerment – bringing inspirational messages of hope and sharing practical tips and tools learned on her inside-out, "From Fear to Freedom" journey. Contact Kim @ 425.503.9885 or learn more at www.uniquelysavvy.com.