Uniquely Savvy and Lily Jang! I was honored to be selected to style the lovely Lily Jang, anchor of Q13 Fox News – for Fashion's Night Out at The Bravern on September 8th.
The process was super fun, as Lily and I hit it off right away. Like she says, it was like shopping with a girlfriend! One of Lily's main goals was to ensure that she worked with a stylist who would have an appreciation for enhancing her personal style, but not try to change it. We were a perfect match in that sense since Uniquely Savvy's focus is to help clients step more into their authentic style vs. being driven solely by external motivations.
Strategy: A Key Ingredient to the Secret Sauce in the Art of Dressing
Before we ever stepped foot in a store, it was important to:
• Connect and discover who Lily was through a personal style & brand diagnostic + really good conversations
• Take some quick measurements and get a sense of the best colors for her hair, eye, and skin tones
• Determine which stores to check out
• Get after it!
The Discovery Process
LOVE Lily's spunky personality! She's definitely an articulate, accomplished professional as a news anchor, but Lily is also super fun and playful too. After looking through her pics, I was better able to determine who she is and what she loves stylistically.
What Lily Loves
Lily appreciates color, solids, likes simple accessories, and a little something bold. She loves the simplicity of dresses with shorter hemlines, and always likes to add a little bit of sass to whatever she dons! Passionate about fitness, she appreciates classic lines that are tailored to her petite frame and showcase her exceptionally fit figure (my words, not hers!).
True to what's most important for Lily, she shops based on fit first, as having the right scale and balance for her frame is imperative to looking fabulously stylish!
Creating Lily's Red Carpet Look
"Knowing" what Lily's goals were for the night, helped us navigate what she might wear.
To find out, I asked her a couple of key questions to help keep us anchored to our vision while shopping.
• "How do you want to "feel" on Fashion's Night Out?"
• "What do you want the attendees to know about who you are – what you're all about?
• "Which celebrity's red carpet style resonates with you?" Jennifer Aniston
Shoppin' at The Bravern
The week prior Lily's official fitting, I'd purchased some dresses from Neiman's to ensure the right sizing. Pre-shopping and putting pieces on hold was also part of our strategy to maximize our time….All of this was based on the discovery work we'd done ahead of time.
Stores Visited? Neiman's, Karen Millen, David Lawrence, Jimmy Choo.

New concepts Uniquely Savvy Introduced
• Dig Deeper: Aha! Unveiled key attributes (fierce and edgy) and the "ownership" that came with them! These aspects of Lily also complement her
confident, classy – yet bold, fun and glamorous personal statement of style.
• Explore New Style Ideas: Expressed the the (many) fantastic layers and attributes of Lily Jang. Texture and accessories are a bit new to Lily,
but she quickly embraced them!
• Consider: A value based approach to Lily's "inside-out" style: "When my values are clear my decisions are easy." – Kim Crumpler

Mission Accomplished
Lily's "Glamorous Lady Chic" red carpet look came together beautifully, to which Lily wrote, "You made me "discover" me!"

…Since Uniquely Savvy's platform is in being aligned from the inside-out, it was important to me that Lily really looked and felt like herself. Incorporating some of her key stylistic, relational, and professional attributes, I worked to connect the dots and translated them into her look.
After trying on several beautiful dresses, we decided on ….the one! It was SO Lily – wait until you see it! Next step? Add the finishing pieces….you're gonna love the Jimmy Choo's! Lastly, we accessorized with a few on point pieces from her own accessory wardrobe, to pull it all together.
…Getting dressed for the red carpet is so much more than just going shoppin' and getting dressed. It's about knowing or discovering what moves you stylistically – and beyond. It's about getting clear about what you value, connecting with your personal brand message, and creating a visual story to support who you are from the inside-out.
It was a real honor to work with Lily! Seriously, she's the kind of woman you want to be around. She's passionate, fun, and her energy is contagious! Come meet her, check out her red carpet reveal, and see what's hot for fall fashion 2011….you won't wan to miss the fashion shows and all the fun! …What will YOU be wearing this Thursday?
Championing YOU, YOUR BRAND, and YOUR STYLE from the "Inside-Out" – Kim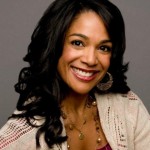 Desire more?
Kim Crumpler is Founder of Uniquely Savvy, Inc and is an 11 year veteran Personal Style & Branding Coach, Personal Shopper, Author, and Speaker. An expert, Kim delivers results and is passionate about helping men & women BE comfortable and confident in their own skin, look and feel amazing, and attract more of who and what they want in life! Kim invites you to: Join the conversation on Uniquely Savvy's facebook business page, call her for a phone consultation to determine how you will best benefit from her expertise, or book her to speak at your upcoming event. Available for keynotes, workshops, seminars, and girlfriend parties, the programs your audience will love range from personal style, to professional image and branding. Additionally, Kim co-authored, "Incredible Life: Top Experts Reveal How to Create Yours", and speaks to a variety of audiences on personal empowerment – bringing inspirational messages of hope and sharing practical tips and tools learned on her inside-out, "From Fear to Freedom" journey. Contact Kim @ 425.503.9885 or learn more at www.uniquelysavvy.com.