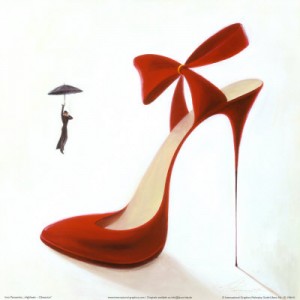 "So what was the secret to comfortable high heels anyway?  Some kind of insert?" (– Question from Uniquely Savvy's fb business page)
Here are my personal best practices for heels.
Fit – Buy the right size and spin around the store a couple of times before buying.  Ensure your toes aren't pinching and that you're not squeezin' into a pair you think you just gotta have, but are for the girl next door – not you.  Get your feet measured often.  Did you know your feet grow longer and wider with age?
Style – Platforms or wedges are going be best because they give you a better foundation to support your body weight.  Platforms help to equalize a high heel because of the extra height in the front of the shoe.  Square or round toe boxes will offer you the most room in the toes.
Inserts – Try gel inserts to cushion the ball of your foot (Flower Petals).  These actually just get in my way, but some gals like 'em.  Some shoes have softer insoles to begin with Cole Haan (Nike Air) and Soft brands are some to consider.
Choice – Pointy stilettos, I L-O-V-E- (d) – are the worst because they are cramming your toes and you have to balance on a toothpick!  Choose lower heels or flats more often…….What has become of me?!  I'm almost 40 – guess wisdom has found me, lol!
Bring a back up – ALWAYS give yourself a choice, so you never feel "stuck".  Better to wear lower heels than to wear gorgeous lookers that obviously are causing you pain.  You feel it and others notice it – never a good look!
These days I look for a wider toe box, platforms or wedges, and mix it up with my running flats, flips, or…..running shoes!
"Every pair of high-heels should be accompanied with a pair of flats. Any one remember the old "car-shoes" that women in the 70´s and 80´s had? Living the dream..:)"
– Kristin Burrescia, Uniquely Savvy Virtual Client (Sweden)
Has this been helpful?  Anyone else have tips you are willing to share?  We love your participation within Savvy's community!
Championing YOU…YOUR CONFIDENCE, BRAND, and STYLE
From The "Inside-Out", Kim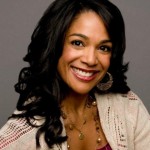 Desire more?
Kim Crumpler is Founder of Uniquely Savvy, Inc and is an 11 year veteran Personal Style & Branding Coach, Personal Shopper, Author, and Speaker. An expert, Kim delivers results and is passionate about helping men & women BE comfortable and confident in their own skin, look and feel amazing, and attract more of who and what they want in life! Kim invites you to: Join the conversation on Uniquely Savvy's facebook business page, call her for a phone consultation to determine how you will best benefit from her expertise, or book her to speak at your upcoming event. Available for keynotes, workshops, seminars, and girlfriend parties, the programs your audience will love range from personal style, to professional image and branding. Additionally, Kim co-authored, "Incredible Life: Top Experts Reveal How to Create Yours", and speaks to a variety of audiences on personal empowerment – bringing inspirational messages of hope and sharing practical tips and tools learned on her inside-out, "From Fear to Freedom" journey. Contact Kim @ 425.503.9885 or learn more at www.uniquelysavvy.com.