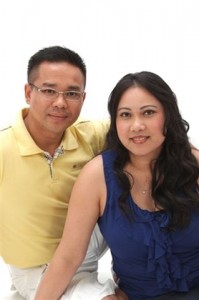 Meet Mani, Sustainably Stylish Mom!
Hi Be Uniquely Savvy readers!  Thanks for taking time to read and glean from our blog….So what is sustainable anyway?
SUSTAINABLE:  of, relating to, or being a method of harvesting or using a resource so that the resource is not depleted or permanently damaged (Merriaa- Webster Dictionary)
SUSTAINABLE STYLE:  Having the ability to look and feel your best without being dependent on me as your personal style coach or my shopping services to get it done!
…This treat (photo) was in my Inbox…Worked with Mani 4-ish years ago on teaching her how to create sustainable style.  This came via coaching and teaching Mani best practices that were unique to her:  hairstyles, colors that make her sparkle 'n shine, and styles that reflect her personality, shape, and lifestyle.
We "Shopped Her Closet", made edits and maximized what she owned by creating new outfits from what was left.  Then went value shopping to fill the gaps……
Her goal?  To increase her confidence and "learn" how to look and feel her best on her own! Two babies later, she's rockin' it…..Gotta love sustainable style!
How have you created your sustainable style?  Whether a man or a women, enjoy some tips below.
SUSTAINABLE STYLE TIPS:  
1.  Be discerning and only buy your best silhouettes- styles that fit to flatter.
2.  Invest in quality fabrics that will last several seasons.  This way you can build on your fave pieces over time!
3.  Define your personal statement of style or brand message and only shop looks, pieces, and accessories that truly tell your accurate story.
…Looking for that confidence?  To learn more about how Uniquely Savvy can support you in your efforts & show you the ropes, I invite you to visit uniquelysavvy.com.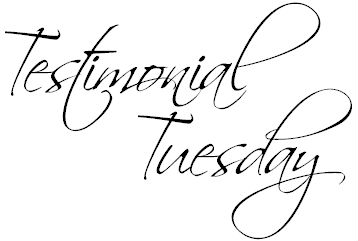 WHAT IS TIPS 'N TESTIMONIAL TUESDAY?
… An opportunity to share highlights & experiences of savvy men and women who've committed to investing in themselves in small -or big ways.   How?  By aligning their authentic personal brands and personal style with who they are & what they're up to in life!
From increased confidence, to winning more business, to simply saving hundreds, if not thousands, of dollars on mistaken purchases, each week you can read snip-its from a client's POV, as well as learn a bit more about  Uniquely Savvy's style, branding, and shopping solutions .  -I'm honored to have championed individuals in achieving their image objectives both locally and internationally via our Virtual Style Program, and I'm honored that you've stopped by to read our blog.  – To your continued success, Kim!
Championing YOU…YOUR STYLE, BRAND, AND CONFIDENCE
From The "Inside-Out", Kim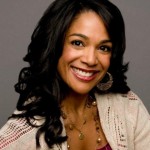 Desire more?
Kim Crumpler is Founder of Uniquely Savvy, Inc and is an 11 year veteran Personal Style & Branding Coach, Personal Shopper, Author, and Speaker. An expert, Kim delivers results and is passionate about helping men & women BE comfortable and confident in their own skin, look and feel amazing, and attract more of who and what they want in life! Kim invites you to: Join the conversation on Uniquely Savvy's facebook business page, call her for a phone consultation to determine how you will best benefit from her expertise, or book her to speak at your upcoming event. Available for keynotes, workshops, seminars, and girlfriend parties, the programs your audience will love range from personal style, to professional image and branding. Additionally, Kim co-authored, "Incredible Life: Top Experts Reveal How to Create Yours", and speaks to a variety of audiences on personal empowerment – bringing inspirational messages of hope and sharing practical tips and tools learned on her inside-out, "From Fear to Freedom" journey. Contact Kim @ 425.503.9885 or learn more at www.uniquelysavvy.com.