Recently, I had the pleasure of sharing from my professional experience on personal branding & style at a networking event.  Below are some highlights, tips, and ideas.  If it's relevant to you, read on and see what you can glean for your own personal style and branding journey…enjoy!
When defining or creating your personal brand, keep it real and authentic.  Out of the place of authenticity you won't feel pressured to make it like someone else, or feel pressured to "build too much and feel spread too thin".
Avoid the "fake it 'til you make it mentality". Your personal brand in part, tells the world who you are, what you're about, and how you show up in the world both professionally and personally.  Invest the time in "knowing" who you are and let your personal brand tell your real story. If you find things in your discovery process that you are not proud of, no sweat!  You get a chance to make improvements if you want to…..When you move into action, remember to be kind to yourself.  Walk the journey with grace – progress, not perfection.
Invest time in discovering the core strengths that you now bring, or want to bring to your brand:  skills, talents, abilities, character, purpose, style – to name a few.
Not sure how to get the process going?  In each of those areas, ask yourself, "What am I passionate about?" You are usually skillful & talented at the very things you are passionate about or feel a strong connection of purpose to.  Desire will keep you improving.
Other questions to ask? Where do I excel?  What are common strengths that people have said about my skills, talents, personality?  What's unique about me and what I do?
Reach 360 is a formal personal branding test in which you can anonymously have people evaluate how they perceive you and the test will rank your brand attributes.  (Includes constructive feedback on strengths and opportunity areas.)
Once you've defined your brand attributes and messaging then you get to dress the exterior packaging of your personal brand (wardrobe and appearance).  Your visual brand/style should align with your interior product -skills, talents, abilities, passions, values, mission, purpose- to ensure your the right brand message is visually communicated.  You can use a variety of visual clues (ties, scarves, shoes, cufflinks, necklaces, and more) to communicate different aspects of your brand message.
…What's better than alignment between authentic essence, purpose, brand, and style? It's liberating, empowering, and attractive.  You look and feel more confident, operate from your core strengths, perform better, increase your bottom line, and attract more… You are able to give yourself and the world your authentic best – because you are being genuine and intentional to who and what you are.  I dig it, do you???!!!
…How do you visually communicate your personal style and brand attributes?
Championing YOU…YOUR CONFIDENCE, BRAND, and STYLE
From The "Inside-Out", Kim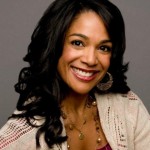 Desire more?
Kim Crumpler is Founder of Uniquely Savvy, Inc and is an 11 year veteran Personal Style & Branding Coach, Personal Shopper, Author, and Speaker. An expert, Kim delivers results and is passionate about helping men & women BE comfortable and confident in their own skin, look and feel amazing, and attract more of who and what they want in life! Kim invites you to: Join the conversation on Uniquely Savvy's facebook business page, call her for a phone consultation to determine how you will best benefit from her expertise, or book her to speak at your upcoming event. Available for keynotes, workshops, seminars, and girlfriend parties, the programs your audience will love range from personal style, to professional image and branding. Additionally, Kim co-authored, "Incredible Life: Top Experts Reveal How to Create Yours", and speaks to a variety of audiences on personal empowerment – bringing inspirational messages of hope and sharing practical tips and tools learned on her inside-out, "From Fear to Freedom" journey. Contact Kim @ 425.503.9885 or learn more at www.uniquelysavvy.com.