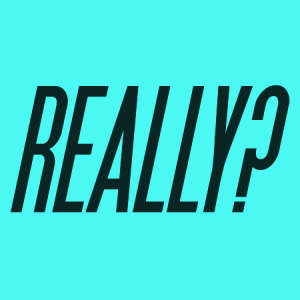 Really???  Does stuff like this really happen?

A real time example of *living my vision of success* as a reflection of my values.
This is what I want for you!
…It started with a stellar Audi experience & just kept growing.  This is truly *living my vision of success* as a reflection of my values…in action!
Read how it unfolds: 
Icy, icy, frosty roads led me to Audi to drop off my car.  When it comes to service?  Barrier Audi, yet again…STELLAR! They gave me a toasty  -extra nice-  loaner, as it was the last one. Whatever.  I'm not into bells and whistles, and it was SO not a fair trade (trust me), but I'll be Cinderella for a few hours…although they said, let's make it simple,  "Keep it overnight!"  (Interestingly, I value simplicity.)
Several years ago, I started the practice of living my life based on values vs. emotion.  I also value peace of mind and consistent quality service. Respectfully, that's why I quickly switched from BMW to Audi.  I dashed back in and YES, they ensured it was ALL WHEEL DRIVE like mine:  peace of mind.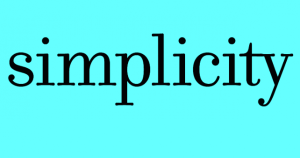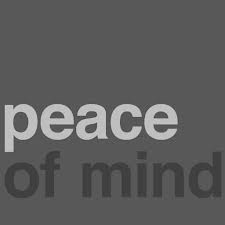 …Two days ago I posted that I wanted a massage.  WHAT??? The car has massaging seats?  No way. (I value small unexpected 'coincidences' things that make me…believe more… in the principle -you reap what you sow.)
…THEN I received an unexpected invitation from a client to go on a philanthropic trip to serve those in need (not with Habitat, but to re-build homes I think) – and found out that *finally* the dates will likely work!  Hadn't talked to him in months, yet thought of him yesterday. (I value living out of contribution and in community with others.) There's likely to be 200 volunteers!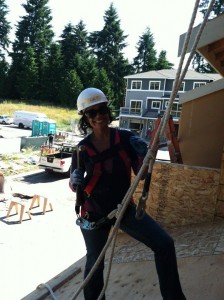 2012 Habitat Build…Uniquely Savvy will have a team in 2013.
Please make it complete!
…Thought to treat myself to Starbucks on the way back to my office 'cause I'm still really tired.  Got a tall drip with an add shot of espresso.  Same locale, same order for *years*.  My shot went in and the barista said, "Hey do you want 2 shots today?  Otherwise I'll just have to dump it."  WOW….sure!  -Another unexpected gift, it was free!
…The car is so nice, I thought to play hooky just to get at least a 2 hour "massage", but then I decided not to.  Instead I *get* to work on Sunday's LIVING YOUR VISION OF SUCCESS workshop for the attendees who also wanna rock, and live out their value based lives!  (I value being disciplined…and being a champion of others committed to steppin' into more of their inside-out potential!)
…Lucky me?  Unbelievable.  And it isn't luck.  I'm choosing businesses, people, clients, friends, and organizations that *reflect* my personal values, making decisions that align, then purposefully choose to live each day, participating as it comes to fruition.
How about you?  What are you choosing?  Can't wait to read of how you're livin' and lovin'!  As Max Lucado says, "Life is a required course.  Might as well do your best to pass it."
P.S.  Oh yeah, I started my morning w/out an alarm clock, my body feeling excited about the day, after quiet time with my Life CEO.  (I value:  regular quiet entries to the day and living out my faith.)
Championing YOU…YOUR STYLE, BRAND, AND CONFIDENCE
from the "Inside-Out", Kim
Desire more?
Kim Crumpler is Founder of Uniquely Savvy, Inc and is a veteran Personal Style & Branding Coach, Personal Shopper, Author, and Speaker. An expert, Kim delivers results and is passionate about helping men & women BE comfortable and confident in their own skin, look and feel amazing, and attract more of who and what they want in life! Kim invites you to: Join the conversation on Uniquely Savvy's facebook business page, call her for a phone consultation to determine how you will best benefit from her expertise, or book her to speak at your upcoming event. Available for keynotes, workshops, seminars, and girlfriend parties, the programs your audience will love range from personal style, to professional image and branding. Additionally, Kim co-authored, "Incredible Life: Top Experts Reveal How to Create Yours", and speaks to a variety of audiences on personal empowerment – bringing inspirational messages of hope and sharing practical tips and tools learned on her inside-out, "From Fear to Freedom" journey. Contact Kim @ 425.503.9885.