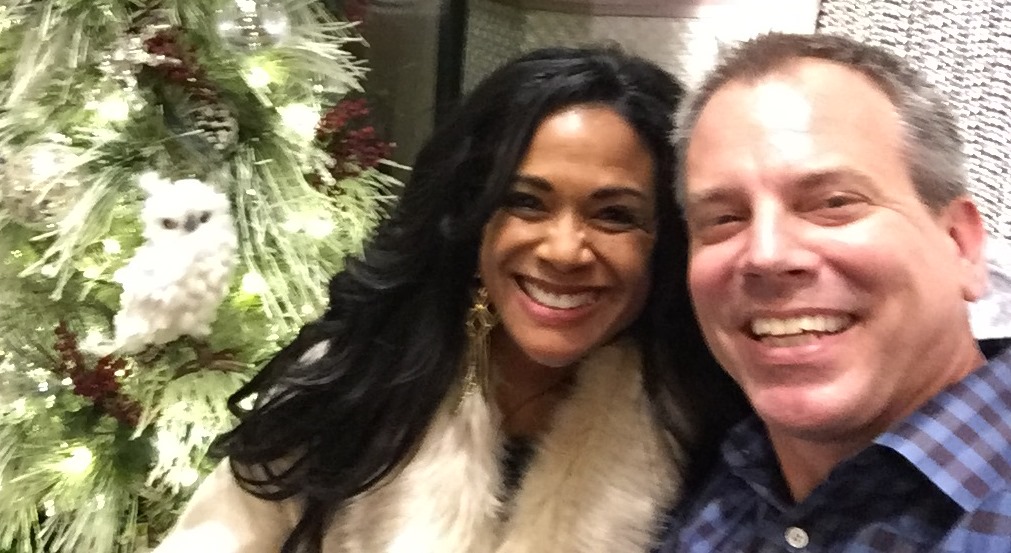 In the last 12 months I have had 3 miscarriages, 1 surgery, and recently I found out that I'm not pregnant with "Faith Edna". I wondered why I was so exhausted and napped from 7-11 PM that evening, then consciously connected to why.
At 44 years old, Kel and I had decided that December 2015 was our cut off month.
That said, I remember when Mark Zuckerburg announce their miscarriage and I randomly saw a photo of him, his pregnant wife, and (adorable) dog several months ago.  They were so excited and with my surgery, I thought – "Awesome!  I can't wait for that outcome to be a part of our story (dog and all)."
But such was not the case.
I have grieved at different times and in different ways throughout 2015 and am sure to do so again, and yet this still seems to be a part of a much bigger story…
MY BEST YEAR EVER?
Now, how did that happen with that kind of loss alone?
Most importantly to understand here, is that in having a personal relationship and track record with God, I've come to trust and believe that above anyone else, He has my very best in mind. Our desire to have Faith Edna (Edna, after Kelly's beloved Grandma), the losses through miscarriage, and the steps we took for the best possible outcome was not hidden from Him. In my sadness, I knew I was -we were- not alone.
Additionally, I put into place all of the knowledge, tips, and systems that I've learned and taught over the last 15 years to maintain a sense of normalcy and focus amid the angst -because life does not stop when crap hits the fan.
That included surrounding myself with positive people who, while did not of know these specific circumstances, wanted to see me succeed and helped me to do so in more ways than one.  With a handful not pictured, these are my Champions of 2015: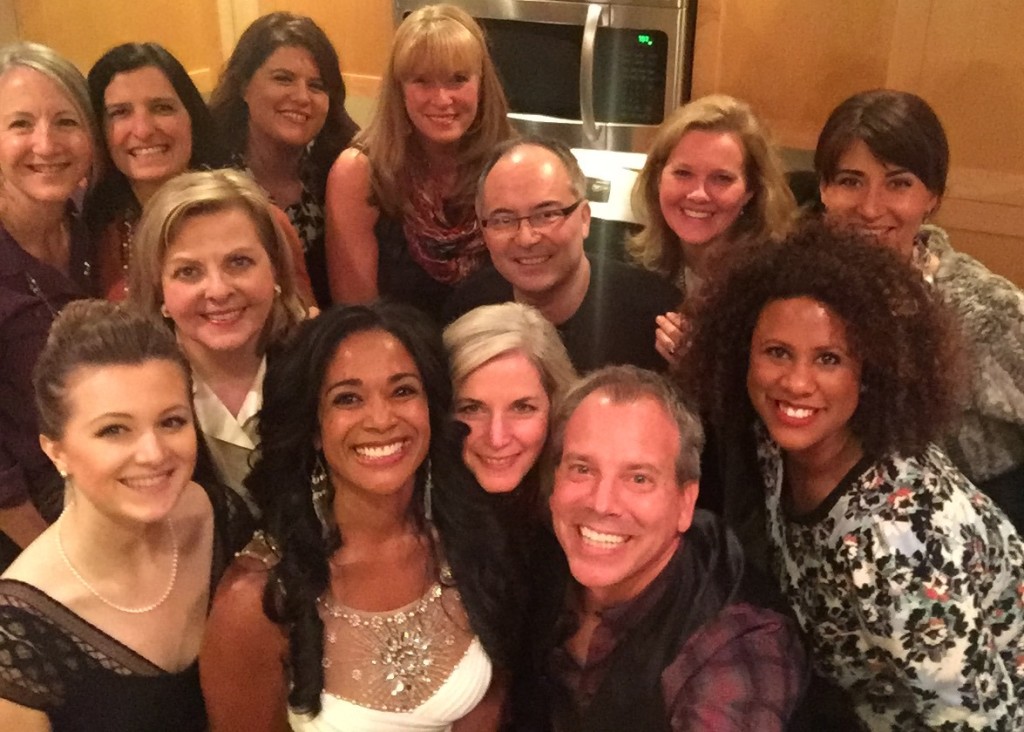 November Celebration of Friendship & Gratitude Party

And lastly, I realize upon reflection, that having a healthy sense of identity kept me anchored as I was being tossed to and fro. …My identity is not defined by my ability to birth my own child and become a mom…and my identity is not dependent on my gains or losses across any category of life.
That said, while 2015 was peppered with other disappointments, it was rich with opportunity, relationship, business, and growth.
2015 HARVEST (because you reap what you sow)

• 2nd wedding anniversary w/my bestie, Kel!
• Life giving CELEBRATION of Friendship Party
• Community volunteering w/heart-centered folks
• Lost 12 LBS and almost 20 inches of in the month of February
• Cultivating authentic, rich & reciprocal professional relationships
• Reconnecting with family for a 1st Christmas together in San Diego
• An unexpected stint as a correspondent for local TV show, Seattle Refined
• Keynoted at Amazon: "Harnessing Your Personal Brand for Leadership & Promotion"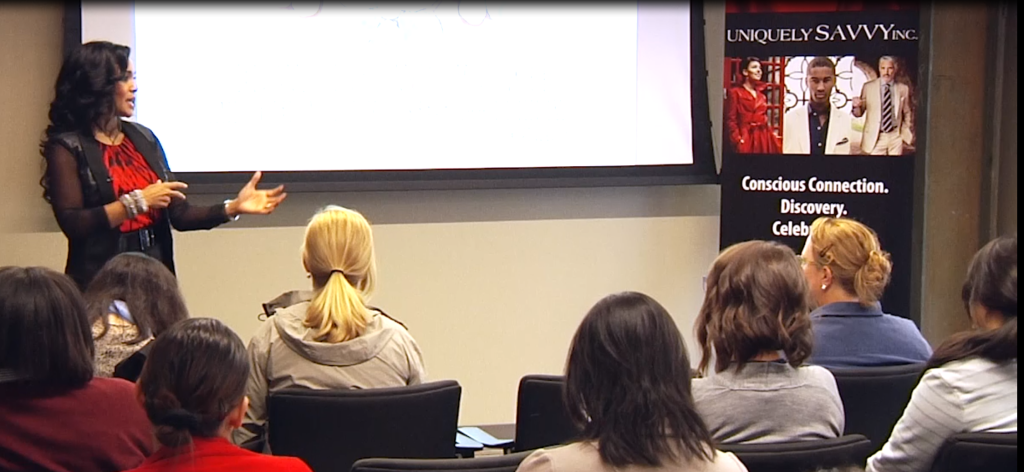 Amazon:  Building & Harnessing Your Personal Brand for Leadership & Promotion
• Thanksgiving on Oahu to include meeting and interviewing Jax, from General Hospital
• The Triple Crown experience interviewing Champion, Sunny Garcia, and Marco Giorgi
• Found my "Bold" voice by end of Feb after having a small team of Champions holding my hand through the vulnerability
• Taking more ownership of my authentic identity led to aligning relationship by attracting like-minded folks and releasing others
• Up leveled my clientele to include wardrobe management for SR Level Managers and Executives (Always have time for your referrals!)
• Early achievement of my goal of 20 paid speaking engagements in 1 year = Professional Member of the National Speaker's Association
• Rich growth in bringing my experience and voice to social causes to include depression, suicide, homelessness, domestic violence, youth challenges
And I share this not because it's about me…but because it's about YOU!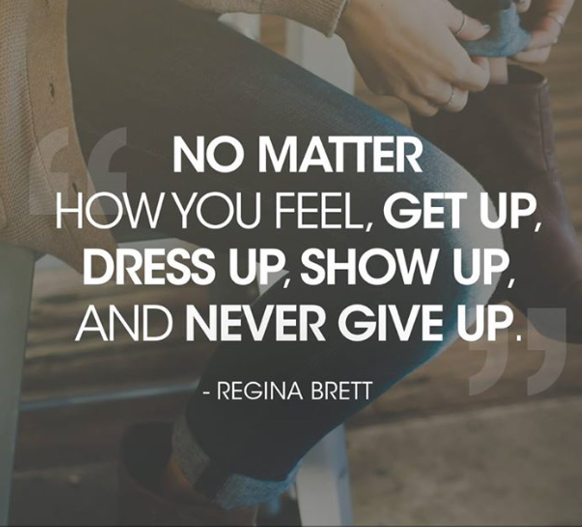 WHAT OBSTACLES, VISION BLOCKERS, or LOSSES are YOU ALLOWING to GET in YOUR WAY? 
Disappointments and losses are inevitable.  Inevitable, and sometimes out of your control.
I don't at all take lightly my experience of multiple miscarriages, but it's not what happens in life, it's how you handle it…and what you CHOOSE to CREATE with what you have. We all have the ability to create the best life possible in spite of our current circumstances.
There was nothing magical about my story last year, or the layers of adversity I experienced in my younger years, to include a 1st marriage of domestic violence. It's not that I'm an over achiever, because I'm not. I just know the value of staying the course because I've experienced the contrast and debilitation if I choose otherwise. (The definition of insanity is doing the same thing over and over again and expecting the same results. Thank God I finally learned that concept in my 30's!!!) If I chose to bury my head, not deal with the pain, and wallow for any number of reasons…I would become immobilized. Doing that again, would be… insanity.
I know what pain, loss, and despair feels like, and yesterday morning when I woke up with this on my mind I felt the flutter in my body and I knew what that was….a sense of anxiousness.
BUT I've learned how to be present with "what is", feel the pain, connect with the WHY, face the fear…..and DO IT anyway. Then eventually heal, until the next opportunity for character development -oye!
You and I have the power to CREATE something different….IF…we…DESIRE…to.
If we do not, you and I will remain complacent, unfulfilled, and feeling a sense of despair.
So, what's your story? What's true for you right now?
WHAT'S GETTING in the WAY for YOU?
• Fear
• Guilt
• Pride
• Death
• Shame
• Sadness
• Boredom
• Infertility
• Bitterness
• Addiction
• Judgement
• Depression
• Comparison
• Loss of work
• Legal trouble
• Loss of health
• Lack of identity
• Lack of purpose
• Lack of integrity
• Poverty Mindset
• Lack of community
• Spiritual Bankruptcy
• Loss of a relationship
• Lack of fulfillment in life
• Lack of happiness or joy
• Lack of anchored identity
• Lack of fulfillment @ work
• Poor body image/self-concept
I won't relate to your exact story (though *everything* on that list has touched my life beyond just the surface), I may only have a modicum of understanding, and I certainly have not walked in your shoes. But I have walked in my crazy shoes and I know it's possible to CREATE something out of hardship, therefore, I implore you to consider what you want to make out of your situation.
No shame, no judgement, just encouragement.
I just want to say….don't let fear or ____ stand in the way of what's possible in spite of your circumstances. Don't rob yourself of what CAN BE.
ON a PERSONAL NOTE: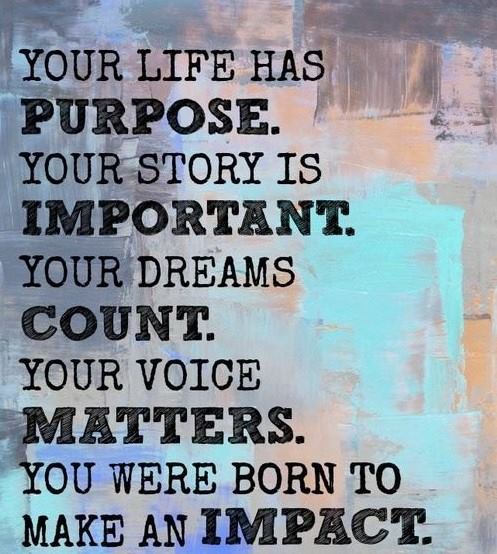 I hope this offered some hope and inspiration for your circumstance.  If you are interested, I would be honored to show you how to intentionally get after it in your own life.  …Because I have lived it, I know what it takes and truly believe if I can do it, so can you.  If you're at all like me, you just don't know how.
Candidly, I also want to attract like-minded folks in 2016. Why?
Shoot, I needed to be inspired by YOUR strength and story.  I want to surround myself with those who have gone before me or who are at least willing to get after it now!
While only a few people knew of my most intimate and deepest losses, I searched for (authentic) inspiration everywhere I went. Whether it was socially or professionally in the market place, I was looking for folks pushing past the status quo to achieve goals and dreams – looking for folks who owned their stories, and without excuse stood in the gap for themselves to have personal/professional breakthroughs.
I needed not only inspiration, I needed to draft off people doin' the real deal because wanting to have your own kiddos and losing three – was real.
ON a PROFESSIONAL NOTE:  WHO DO YOU KNOW?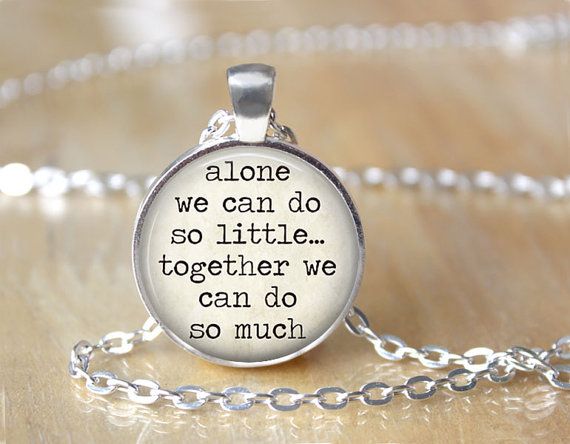 I'm asking for YOUR help in 2016 to find those who legitimately want to push past their own barriers to CREATE their best life possible.
It doesn't take a rocket scientist to look around and see that people are silently or visibly struggling – for a variety of reasons. Can you see the outward manifestations?  I've been watching and listening for the last several years and am ready to contribute out of my healing, growth, and personal/professional experience.
In addition to keynoting and educating on Personal Brand, Style and Image:
What aligned groups, events, or organizations do you know who would benefit from a speaker with my experience and ability to encourage, and with actionable steps -show others how they too can rise above adversity to CREATE a meaningful and fulfilling life?
Our society has a need…at a minimum, our young people have a need.
Walking out the gains and losses of 2015 has made it evermore clear to me that I have something real and of value to contribute…
Working one-on-one with individuals, and speaking to aligned audiences, please keep your ears and eyes open and connect them to me if appropriate:
Kim@UniquelySavvy.Com ~ 425.503.98885.
…While not at all planned, this blog post is my 2016 foundation of transparent #truth.  One that allows the reader to glean hope for their own journey with stories and anecdotes around identity, mindset, style, purpose, creating possibilities, and faith, and one that also liberates…me.
Once cocooned and feeling imprisoned, I am now even more free to spread my wings and fly…
Join me?
In collaboration, for ourselves and for the greater good of the whole – let's make a difference in 2016!
XO
PS:  Personal brand is about identity.
BE CHAMPIONED in YOUR STYLE, BRAND & CONFIDENCE
from the Inside-Out, Kim  ~ 425.503.9885