…From head to-toe, we cruised a variety of stores to teach, coach, and empower this professional woman in knowing how to dress her beautiful shape and her personal style!
Pop of color?  Absolutely, but which ones????  The goal is to express with the colors that harmonize with your hair, eyes, and skin tones.  Bright blue is a hue that's trending for spring, but which bright blue is a hit for you?  Do you look best in matte bright blue or one with a sheen?  A cool bright blue, or a warm one?  (Both of these images popped up "bright blue", yet bright blue is translated quite differently among individuals, stores, and designers. )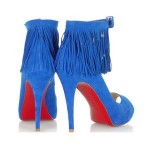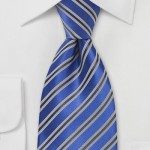 Tip:  Before you buy, hold the color next to your face. Does it highlight dark circles, wrinkles, acne? If so, it's not the color for you.  No worries, perhaps a different shade in the color family is right for you.   But don't settle, you were fashioned to sparkle and shine in your best colors!
Prints are a key trend:  Showed her the scale and size of prints that were best for her individual shape.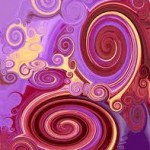 Tip:  Choose patterns to celebrate and balance your nature shape. For instance, where your features are angular, avoid geometric prints and opt for circles, florals, soft patterns instead.
Line Design:  Your wardrobe is an investment in yourself and your career and this professional wanted to invest in pieces that looked fab on…her…from a design perspective.  For instance, we looked at mandarin collars – but opted out.  While the color and shape were beautiful, the style of the neck broadened wide shoulders.   The ruffles on this example add even more volume to an already widening neckline and bust line area.)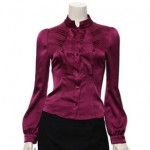 Tip:  Be intentional about why and how you make your purchases.  Isn't dressing about the expression of YOU? Ensure the pieces you don celebrate the best of you from color, to design, to pattern, and of course….your personal brand message!
Guys 'n gals, if you want confidence in buying the right colors or styles for your frame,  check out our Custom Color Compass and Custom Style GPS solutions…If you know the styles that you like, but are unsure if they reflect your personal brand message, we can help you align that with confidence too…..Or spend an hour or two with us on a Mini Style & Shop session, gain some "know how" and you'll never have another shopping doubt again!
Championing YOU…YOUR CONFIDENCE, BRAND, and STYLE
From The "Inside-Out", Kim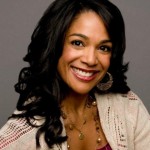 Desire more?
Kim Crumpler is Founder of Uniquely Savvy, Inc and is an 11 year veteran Personal Style & Branding Coach, Personal Shopper, Author, and Speaker. An expert, Kim delivers results and is passionate about helping men & women BE comfortable and confident in their own skin, look and feel amazing, and attract more of who and what they want in life! Kim invites you to: Join the conversation on Uniquely Savvy's facebook business page, call her for a phone consultation to determine how you will best benefit from her expertise, or book her to speak at your upcoming event. Available for keynotes, workshops, seminars, and girlfriend parties, the programs your audience will love range from personal style, to professional image and branding. Additionally, Kim co-authored, "Incredible Life: Top Experts Reveal How to Create Yours", and speaks to a variety of audiences on personal empowerment – bringing inspirational messages of hope and sharing practical tips and tools learned on her inside-out, "From Fear to Freedom" journey. Contact Kim @ 425.503.9885 or learn more at www.uniquelysavvy.com.