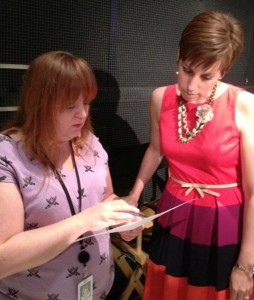 Career Coach, Elise Touchette of Shine a Light Coaching:
Back stage @ New Day Northwest for her "How to Get Un-stuck" segment.
"Kim, thank you for your expert guidance in styling me for my KING 5 New Day Northwest appearance today. From all the dresses we tried all the way down to the earring selection and how my bangs should lay. You do not miss a thing!
I love how you are able to hear what my real needs are ("I want to feel confident up there and I can't do that if I'm worried about whether my clothes shifted when I sat down or if I'm showing too much leg.") and recognize what is simply stretching my boundaries ("I'm not so sure about this whole color blocking thing.")
All that while making sure that my visual story matches the rest of me and my content. I really think that doing the work of what I want my clothes to say helped me loosen up and be more myself than I have ever been on the show before. That is critical because people need to get who I am and what I'm really like to determine if they want to work with me.
It is always an honor to work with you. Thank you, thank you, thank you." ~ Elise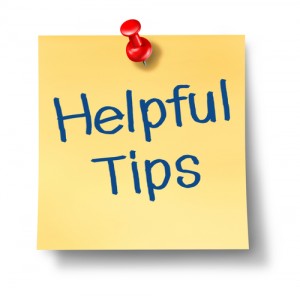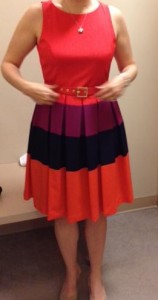 TIP:  Trade out fabric belts for one that makes more of a statement & add accessories that speak the language of your personal brand.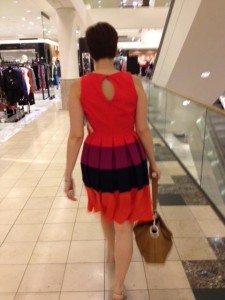 TIP:  Check the back of your outfit (guys you too, check your slacks/suiting). 
Look for fabulous fit and good drape.  Yowza…Stunning coming and going!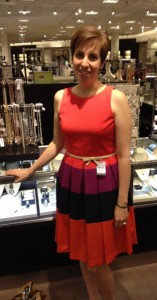 TIP:  Shop a variety of shows to pull your look together from head-to-toe.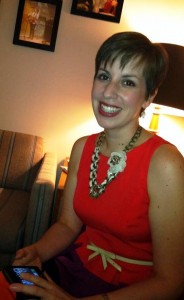 TIP:  BE confidently you, knowing your visual story matches YOU and what you bring to the table! 
Elise, thank YOU so much for the opportunity to work with you again.  You look absolutely fabulous and it too, is an honor for me to serve you….I've watched your segment and benefited many times over, thank you for your expertise.  To your continued success!
Everyone, if I can be of service to you or someone you know, please don't hesitate to reach out for a complimentary phone consult to assess your style vision and determine if we're a good match!
Championing YOU…YOUR CONFIDENCE, BRAND, and STYLE
From The "Inside-Out", Kim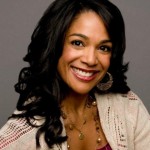 Desire more?
Kim Crumpler is Founder of Uniquely Savvy, Inc and is an 11 year veteran Personal Style & Branding Coach, Personal Shopper, Author, and Speaker. An expert, Kim delivers results and is passionate about helping men & women BE comfortable and confident in their own skin, look and feel amazing, and attract more of who and what they want in life! Kim invites you to: Join the conversation on Uniquely Savvy's facebook business page, call her for a phone consultation to determine how you will best benefit from her expertise, or book her to speak at your upcoming event. Available for keynotes, workshops, seminars, and girlfriend parties, the programs your audience will love range from personal style, to professional image and branding. Additionally, Kim co-authored, "Incredible Life: Top Experts Reveal How to Create Yours", and speaks to a variety of audiences on personal empowerment – bringing inspirational messages of hope and sharing practical tips and tools learned on her inside-out, "From Fear to Freedom" journey. Contact Kim @ 425.503.9885 or learn more at www.uniquelysavvy.com.