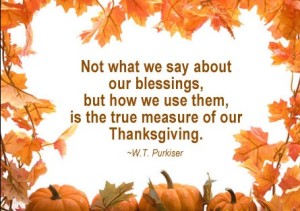 Wishing you a lovely Thanksgiving holiday.  As I have many things for which to be thankful, you absolutely come to mind. I've appreciated your business and am thankful for the opportunity to have served you! ~Kim
Team Uniquely Savvy:  Served Thanksgiving Dinner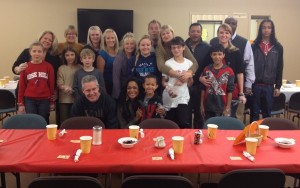 Big gratitude for those who shared their blessing of helping hands, time, and good cheer.  Team Uniquely Savvy served Thanksgiving dinner last Saturday to women, men, and children in transition @ Mary's Place Seattle. 
What a gift of giving & receiving! 
The youngest server of the Keck family below…
If you or your family are looking for an opportunity to spread some cheer with those in need this holiday season,please consider joining  Uniquely Savvy in an opportunity below!
Team Uniquely Savvy 2011
Mary's Place:  Can be a family affair ~ Serving Christmas Dinner to men, women, and children in transition on December 15th 11:00AM – 2:30 PM.
(12 spots open)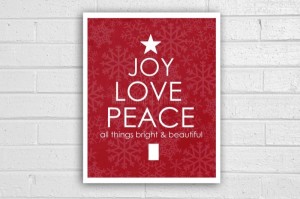 Adopting a Seattle family for Christmas,
Uniquely Savvy has partnered with Power Chicks International, Mesa de Vida, and The Feminine Face of Money and is receiving donations for Sophia,  a 2nd Grader, or support for food and groceries.
(Fashion Barbie & blingles are still on Sophia's wish list 🙂)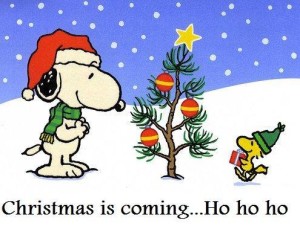 Let's be Personal Shoppers together at Hopelink's Kirkland Gift Bank:  December 18th @ 12 noon.  We'll help eligible Grandmas, pas, moms & dads select holiday gifts for the loved ones on their list.  (15 spots open)
 ~Thank you for your consideration to join us in
fashion, fun, philanthropy, and community!~
Uniquely Savvy, INC Updates
(Visit our new web site here!)
Frequent tips, articles, and other items of value:
LinkedIn, Facebook (Uniquely Savvy), Twitter, Blog
Championing YOU…Your Style, Brand & Confidence from The "Inside-Out", Kim
Desire more?
Kim Crumpler is Founder of Uniquely Savvy, Inc and is an 11 year veteran Personal Style & Branding Coach, Personal Shopper, Author, and Speaker. An expert, Kim delivers results and is passionate about helping men & women BE comfortable and confident in their own skin, look and feel amazing, and attract more of who and what they want in life! Kim invites you to: Join the conversation on Uniquely Savvy's facebook business page, call her for a phone consultation to determine how you will best benefit from her expertise, or book her to speak at your upcoming event. Available for keynotes, workshops, seminars, and girlfriend parties, the programs your audience will love range from personal style, to professional image and branding. Additionally, Kim co-authored, "Incredible Life: Top Experts Reveal How to Create Yours", and speaks to a variety of audiences on personal empowerment – bringing inspirational messages of hope and sharing practical tips and tools learned on her inside-out, "From Fear to Freedom" journey. Contact Kim @ 425.503.9885 or learn more at www.uniquelysavvy.com.