Uniquely Savvy's "inside-out" theme for fall? Fashion, fun, philanthropy, and connection through community. Keep your eyes open for your opportunity to join us both online and off and share in the excitement!
*Habitat for Humanity's Build-a-Thon October 5th Renton, WA
17272 127th Ave SE Renton, WA 98058
(8:30am to 4:00pm)

SAVE THE DATE & MAKE A DIFFERENCE – LET'S WORK ALONGSIDE EACH OTHER! It'll be a day of fun, community, and collaboration while giving back -right in Seattle's own back yard! Uniquely Savvy is building a team of volunteers for the Habitat for Humanity Build-a-Thon and it would be fantastic if you could join us! Come for the whole day or a short shift…we'll be building & we'll be stylishly tailored-to-the-task! Interested? You're invited to join our team here. Team Uniquely Savvy is building on October 5th from 8:30 a.m. – 4:00 p.m. in East King County (Renton).
What is a Build-a-Thon? Are there other ways of donating to Habitat for Humanity besides building?
The Build-a-Thon is an exciting community event that brings together volunteers, donors and community supporters to raise money and awareness for Habitat for Humanity. Much like a Walk-a-Thon, Build-a-Thon volunteers will engage family and friends to sponsor their volunteer hours with Habitat. Volunteers work on site, and are inviting friends, family and colleagues sponsor their hours by donating to Habitat through (Uniquely Savvy's fund-raising webpage.)
Habitat writes, "Just a little bit of your time could change the lives of families in your own community. Think about it this way: If 25 of your friends or colleagues gave just $10 each, you would raise $250 for Habitat homeowners! Multiply that by the approximately 500 people participating in the Build-a-Thon. THAT'S $125,000 – the cost of an entire Habitat house"!
We hope you'll join us and invite your friends too! Ready? Let's do this!
Championing YOU, YOUR BRAND, and YOUR STYLE from the "Inside-Out" – Kim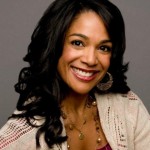 Desire more?
Kim Crumpler is Founder of Uniquely Savvy, Inc and is an 11 year veteran Personal Style & Branding Coach, Personal Shopper, Author, and Speaker. An expert, Kim delivers results and is passionate about helping men & women BE comfortable and confident in their own skin, look and feel amazing, and attract more of who and what they want in life! Kim invites you to: Join the conversation on Uniquely Savvy's facebook business page, call her for a phone consultation to determine how you will best benefit from her expertise, or book her to speak at your upcoming event. Available for keynotes, workshops, seminars, and girlfriend parties, the programs your audience will love range from personal style, to professional image and branding. Additionally, Kim co-authored, "Incredible Life: Top Experts Reveal How to Create Yours", and speaks to a variety of audiences on personal empowerment – bringing inspirational messages of hope and sharing practical tips and tools learned on her inside-out, "From Fear to Freedom" journey. Contact Kim @ 425.503.9885 or learn more at www.uniquelysavvy.com.