Someone recently asked me, "Is name brand clothing better than non brand clothing?"
Not necessarily.  Name brand clothing offers recognition, familiarity and sometimes visibility.  Some name brands are known for their quality:  Theory, Thomas Pink, Vince, St. John, Hugo Boss – to name a few.
That said, there are also labels that are of good quality that are not brand name.  What some people don't realize is that a lot of generic or "private label" clothing is made from the same manufacturer as brand names.  The generic brand is less recognizable of course, and is less expensive than designer labels, but in the end it's roughly the same product and quality.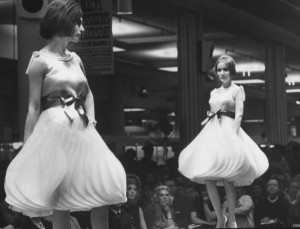 Interestingly enough, while I was doing research on 60's fashion, I came upon this: A 1962 New York fashion show with an original Lanvin dress….and a 100% copy of the exact same dress.  The knock-off was made of the same fabrics and trims, and was based on the same pattern.  Back then, American department stores would send buyers to Paris to buy originals to bring back and replicate the designer duds.  Crazy thing?  This was legal!
To wrap it up, rather than looking to a brand name to indicate the quality of a garment, you want to look at the details such as: construction, stitching, interfacing, lining, durability and how the fabric stands up to the quality test.  Does it pill, stretch out, or fade?  This is a far better test of quality than checking the back pocket for the label.
….So is your closet full of brand names, private labels, or generics?  Mine's a happy mix, but I'm more loyal to quality pieces in general than I am to any one label!
Championing YOU…YOUR CONFIDENCE, BRAND, and STYLE
From The "Inside-Out", Kim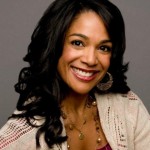 Desire more?
Kim Crumpler is Founder of Uniquely Savvy, Inc and is an 11 year veteran Personal Style & Branding Coach, Personal Shopper, Author, and Speaker. An expert, Kim delivers results and is passionate about helping men & women BE comfortable and confident in their own skin, look and feel amazing, and attract more of who and what they want in life! Kim invites you to: Join the conversation on Uniquely Savvy's facebook business page, call her for a phone consultation to determine how you will best benefit from her expertise, or book her to speak at your upcoming event. Available for keynotes, workshops, seminars, and girlfriend parties, the programs your audience will love range from personal style, to professional image and branding. Additionally, Kim co-authored, "Incredible Life: Top Experts Reveal How to Create Yours", and speaks to a variety of audiences on personal empowerment – bringing inspirational messages of hope and sharing practical tips and tools learned on her inside-out, "From Fear to Freedom" journey. Contact Kim @ 425.503.9885 or learn more at www.uniquelysavvy.com.