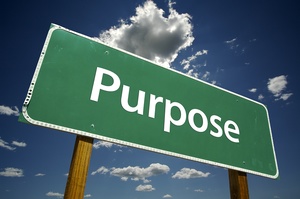 ….Whew, still basking in the fact that 2011 is over!  Can you believe we're already 4 days into a brand new year?  What purposeful action are you taking today?
Living a Life on….Purpose
Who else believes in taking purposeful action in life?  …Willing to share what you're up to today?
Who believes in setting goals – making resolutions to create the kind of life you really want?
Anyone being purposeful about honing their personal style?  Taking up a new hobby?  Committing to be more _________in 2012?
Anyone being purposeful about experiencing success this year, as a result of intentional living stylistically and beyond?  (Kim is, but how boring to just see, read, and experience the power of purposeful action solely through her eyes!)
…A penny for your thoughts?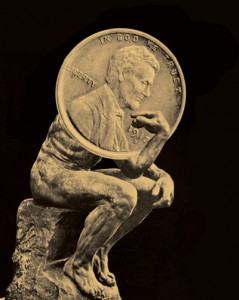 TIP: Pause to evaluate your belief system (and your self talk).  Did you know?  There is a direct correlation between what you believe and how you show up/operate in the world.  Research indicates that we operate out of our belief systems. So….whatcha believin' in today?
Today's Purposeful Action
Today, Kim's purposeful action was to start the vision board process.  (A few) things she's intentional about for 2012 are:  Building on the successes of 2011, simplifying, integrating more of her whole self into everyday living, and having a more focused energy on what's important in life – which includes YOU!
Uniquely Savvy Takes a Holistic Approach in 2012
As a reflection of today's action, Uniquely Savvy will continue to build on it's holistic approach to inside-out style & branding.  Again, you can only be as stylish, beautiful, and successful on the outside as you are on the inside, right?  …You'll enjoy posts that inspire style, success in many areas of your life, and living a life of intention so that you create and attract the incredible life that's yours for the taking!  Kim will be sharing a broader variety of "lifestyle" posts both personal, and otherwise when they add value to Uniquely Savvy's community.  We trust that you'll feel empowered to continue unearthing YOUR unique, savvy, and authentic -essence, style & brand.
Don't worry, as always if you, your colleagues, or your friends get stuck along the way, you might consider investing in Uniquely Savvy's coaching, styling, branding, or shopping services to help you move into action & get the results you desire!
 Consulting – Corporate/Individual:  Men, Women, Teen Girls
 Styling – First Impressions & Quick Tips, How to Define & Align Your Style with Your Brand, How to Dress Your Shape to Fit & Flatter, How to Choose Your Best Colors, How to Shop Your Closet to Dress to Impress with What You Already Own, How to Build an Investment Wardrobe on a Budget, How to Accessorize & Take Your Look Up a Notch, How to Mix in Trends to Bring Life to Your Core Wardrobe…and more.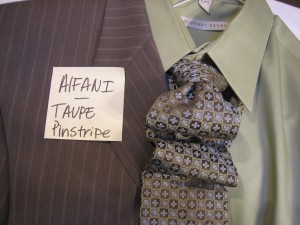 Shopping – From Discount to Designer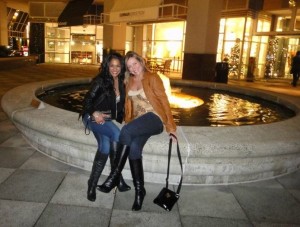 Speaking – Image, Style, Branding/Inspirational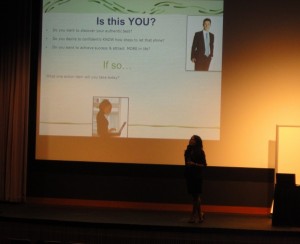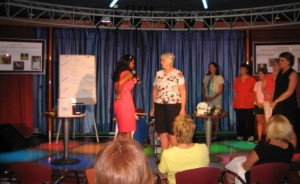 (Live out of the area?  Check out Uniquely Savvy's "Virtual Style" solutions.)
Participate? Absolutely!
We love to hear from you & reciprocity is one of our core values….Share with Uniquely Savvy's community about your ahas, why you love your new shoes…Share a pic of your reinvented look, new hair style, or fave weekend outfit!  Tell us what inspired or motivated your small step toward your inside-out success, give a shout out to someone or something that is noteworthy….Share a tip or leave a nugget to noodle on after you've stopped by for a visit.   – We invite you to participate…anytime!
Here's to YOUR best year ever!
Championing YOU…YOUR CONFIDENCE, BRAND, and STYLE
From The "Inside-Out", Kim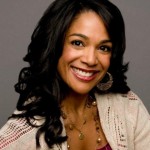 Desire more?
Kim Crumpler is Founder of Uniquely Savvy, Inc and is an 11 year veteran Personal Style & Branding Coach, Personal Shopper, Author, and Speaker. An expert, Kim delivers results and is passionate about helping men & women BE comfortable and confident in their own skin, look and feel amazing, and attract more of who and what they want in life! Kim invites you to: Join the conversation on Uniquely Savvy's facebook business page, call her for a phone consultation to determine how you will best benefit from her expertise, or book her to speak at your upcoming event. Available for keynotes, workshops, seminars, and girlfriend parties, the programs your audience will love range from personal style, to professional image and branding. Additionally, Kim co-authored, "Incredible Life: Top Experts Reveal How to Create Yours", and speaks to a variety of audiences on personal empowerment – bringing inspirational messages of hope and sharing practical tips and tools learned on her inside-out, "From Fear to Freedom" journey. Contact Kim @ 425.503.9885 or learn more at www.uniquelysavvy.com.