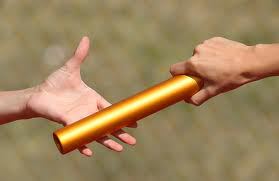 (Today is a most insightful, encouraging and brilliant friend's birthday. It inspired me to go back and find one of her writings from March 22, 2015 and blog it out -with prior permission-  to honor her and the beauty of who she is.  Beyond just being a Fortune 100 – Talent Management Executive, Jeanette Winters is an eloquent and articulate writer, with a heart that seems to always have room for one more, and a spirit that is so generous and full of possibilities.  I think many of you will enjoy this piece she wrote. I know it sure moved me. – Kim)
When the Baton is Passed Run ~ Jeanette Winters
A dear friend and I were talking about the challenges she has faced over the past year. She acknowledged that she knew these issues were given to her for a reason, to stretch her purpose, to make a difference. She isn't entirely certain of the journey or the path this race will take, yet she knows she must accept what has been handed to her. Her faith, family and friends seem to sustain her in the face of what others might see as insurmountable obstacles. I am in awe of her strength and wisdom.
I quipped, "Okay, the baton has been passed to you. Now run like the wind with it, wherever." We both chuckled about the analogy. In a relay race you know your objective, path and unique position on the team. The end is in sight. Whether participating in a running, swimming, ice skating or cross country relay, you are part of a team, you know your place, your objective (do it fast!), ignore everything else. Life isn't nearly as clear and often hits us with relays that have no rules, no clearly laid out courses or even a whistle that starts the race. The most challenging point is to figure out when to pass the baton and who is supposed to catch it!
In life we get handed, tossed, sometimes even hit over the head by batons. Sometimes we didn't even know we were in a race or part of a team and then something happens and the baton is resting in your hand. The obligation to others becomes immediately apparent but given that the course may not be a straight shot, or even mapped out we may rightly wonder – NOW WHAT? Holding that baton comes with such expectation, obligation, commitment. What if we didn't stick out our hand, or let it drop? We didn't ask for that problem, invite that unwanted issue or added the topic to the already full agenda we have each day.
We humans are a complicated bunch. It is all too easy to walk away from others' challenges. There are times the refrain sings loud and clear, I don't want to get involved. And then there are those occasions when you care, you wished things were different, you want to help but the starting line is nowhere to be found. My friend is a great example of being handed a baton and running forward. She knew the "race" would be a tough go, knew enough that the situation called for her to tap skills she had never tested and to serve in a roll that was entirely new. She dealt. Yup, she figured it out day by day, step by step. Yes I am duly impressed.
Have you ever been encountered a situation which touched you dearly, deeply? Our brothers and sisters need help – all sorts of assistance and support. 40% of Arizona's children struggle with hunger. A family member lost her best friend and husband just short of their 35th wedding anniversary. A woman struggles with Stage IV colon cancer while her spouse is valiantly fighting an equally scourge of a disease. Dogs, cats and horses await rescue – everywhere and now! What am I supposed to do about all of these "needs"? What is the best thing? The right thing? I sense that Mother Nature is stretching her arm out to hand me the baton and inside I find myself shrinking back.
Oh my brain screams: what can I do to solve Arizona's poverty issues? How can I support friends who grieve, or friends who ail or another that just needs to talk. I cannot save all the animals in need. I'm busy, I'm overwhelmed, and I'm not an expert. I am human. And yet I reach for the baton anyway. It feels awkward, re-assuring, encouraging and soul wrenching all at the same time. Wait my brain screams again – I'm not a relay runner. IN OVER MY HEAD and heart cries my inner self … I don't know how to handle the baton. Yet, I grab it and run anyway.
I have been thinking of my friend's baton "catch" and her grace even in the face of unspeakable pressures. She stepped up emotionally, financially, and in ways that I hope none of you ever have to experience. What I found so inspiring was she also knew when it was time to pass the baton – tough as the decision was to make. I learned a great deal from her part of this relay. Her compassion is the part of her that drives her giving, unwavering dedication to do good her motto, and a level of commitment that sustained her to go the distance and then to pass the baton at just the right point. The lesson learned from our conversation? Step up, step in and have the confidence to do your part – not more, but no less. And then hand the baton over to the next "runner". You don't have to do it all, just your leg of the relay.
I find this comforting. Just knowing that if I do my part – not all of it, alone or even without skill, I too can make a difference. My dear friend serves as such a role model. Not only did she take on a tough one – she serves as a teacher for me and others. My job, your job is not tackle all. We just have to figure out the journey with the realization that there is a baton and we are supposed to pass it along. Be ready to grab the baton my sister runners – and go. The run isn't easy but reaching the finish line is well worth the effort.
READY to BE CHAMPIONED in YOUR STYLE, BRAND & CONFIDENCE?  Call me… 
425.503.9885 ~ kim@uniquelysavvy.com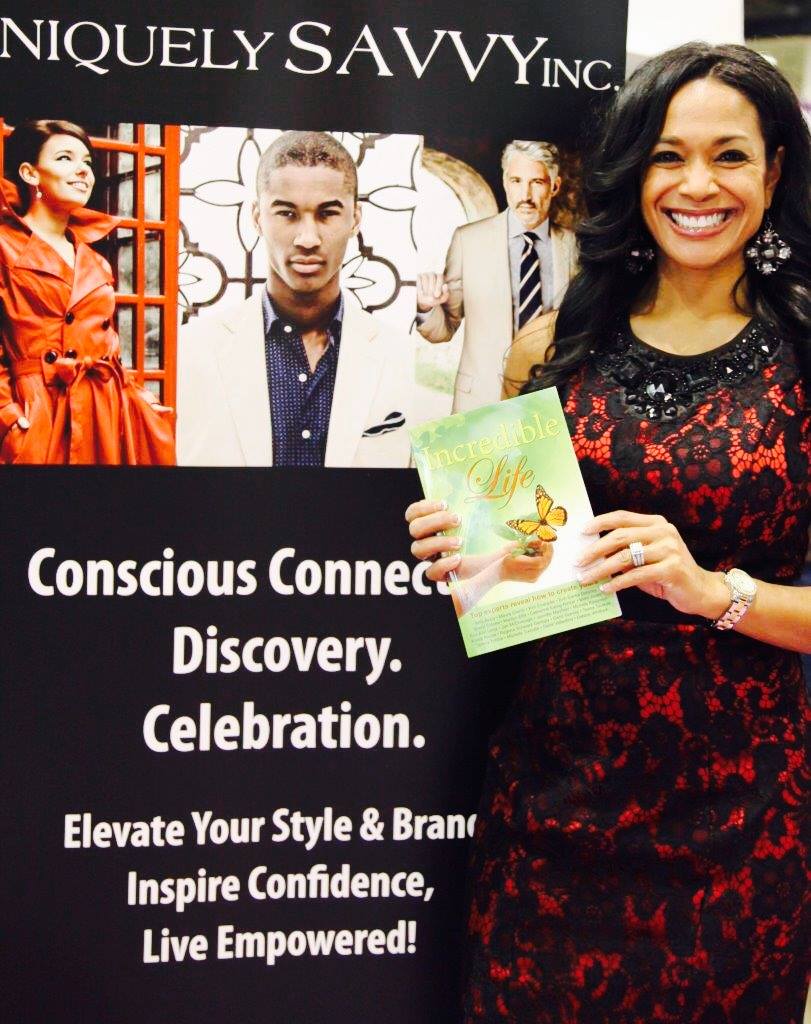 Kim (Crumpler) Peterson is Founder of Uniquely Savvy, Inc and is a Champion of People who have a conscious connection to wanting to BE their best and dress their best to align from the inside-out!  Kim works with individuals, teams, and organizations to elevate authentic personal brands and style, inspire confidence, and live more empowered.  As a keynote speaker, image consultant, personal style & branding coach, and "Living Your Truth" coach, she works tirelessly, decisively and thoughtfully to bring about goal oriented solutions and results to those she serves.  You're invited to: Join the conversation on Uniquely Savvy's Facebook business page, call for a free phone consultation, or book Kim to educate & inspire at your next event!   Available for keynotes, workshops, seminars, and girlfriend parties, the programs your participants will love range from personal style, professional image and branding, to hope, freedom, faith, and living an incredible life in spite of adversity. Kim co-authored, "Incredible Life: Top Experts Reveal How to Create Yours".  Contact Kim @ 425.503.9885.