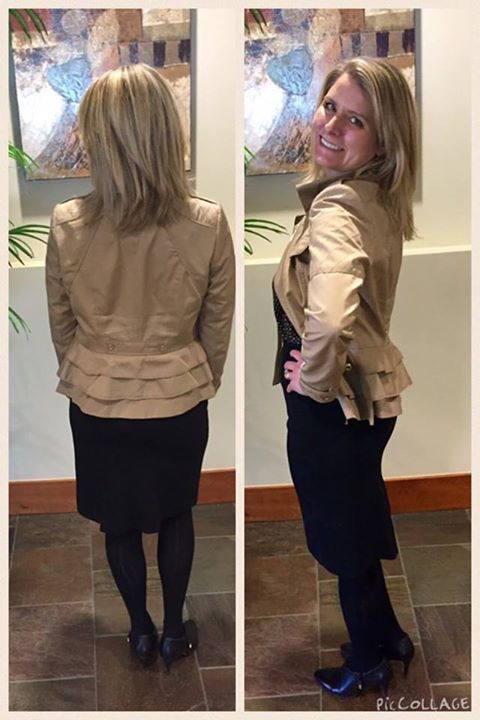 You know you're a treasured client when you let me take a photo shoot …in the hallway of your office!
Sandi is a total package kind of Realtor, and we created a versatile wardrobe to include neutrals and brights so she can effortlessly dress for her audience/clients and mood every day! (http://tinyurl.com/lffofm8)
She is reliable, with a solid foundation of real estate experience and business savvy…and also fun, vibrant, trustworthy and approachable.
This particular day Sandi was more understated in color as she was heading up a meeting, but check out this darling structured jacket. It has the modern detailing of the over-sized collar and "right amount" of ruffle to speak to her feminine!
How do you dress to align to your audience or task?
READY to BE CHAMPIONED in YOUR STYLE, BRAND & CONFIDENCE?  Call me… 
425.503.9885 ~ kim@uniquelysavvy.com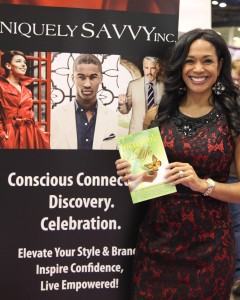 Kim (Crumpler) Peterson is Founder of Uniquely Savvy, Inc and is a Champion of People who have a conscious connection to wanting to BE their best and dress their best to align from the inside-out!  Kim works with individuals, teams, and organizations to elevate authentic personal brands and style, inspire confidence, and live more empowered.  As a keynote speaker, image consultant, and personal style & branding coach, she works tirelessly, decisively and thoughtfully to bring about goal oriented solutions and results to those she serves.  You're invited to: Join the conversation on Uniquely Savvy's Facebook business page, call for a free phone consultation, or book Kim to educate & inspire at your next!   Available for keynotes, workshops, seminars, and girlfriend parties, the programs your participants will love range from personal style, professional image and branding, to hope, freedom, faith, and living an incredible life in spite of trauma. Kim co-authored, "Incredible Life: Top Experts Reveal How to Create Yours".  Contact Kim @ 425.503.9885.