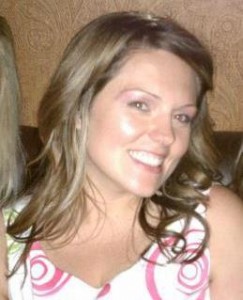 This is the absolutely stunning Bride-to-Be, Patience!
If you're the bride don't you want to make sure you look as beautiful as ever on your wedding day?  That's what Patience desires and she took steps to ensure that happens!
Mini Bridal Consult (1.5 hrs): Patience walked away with an even bigger smile & confidence about her best dress silhouettes, fabrics, and colors for her Maui wedding.  We also talked about hair styles and accessories, and offered suggestions for the Groom to boot!…Congratulations Patience, countdown is on!!!
UNIQUELY SAVVY PROVIDES CONFIDENCE:
Uniquely Savvy takes the doubt out for everybody, both men and women – every step of the way! From the Bride, to the bridal party, to the Mother-of-the-Bride and beyond….you and your wedding party will make confident choices & look stunning in your photos for years to come.
SOLUTIONS THAT REMOVE UNNECESSARY STRESS:
Style Analysis for Men & Women – from showers, to gown, to honeymoon attire
Color Analysis & Selection – Bridal party plus…
Shopping – Discount to designer choices offer a variety of everything you'll need from your gown, to your accessories, to your honeymoon trousseau
FOR CONSIDERATION:
*Budget – A predetermined gown budget will allow you the freedom to choose what you love within your price range.
*Look and feel of your dream day….Ask yourself, "On my wedding day, how do I want to look and feel for myself, my husband, my photos?"
*Colors – Which will help you look the most radiant, white or champagne? What colors will flatter most of your wedding party?
*Bridal Party Dresses– Because everyone has a unique shape, consider allowing each gal to choose her own dress within predetermined guidelines.
*The weather and venue – this will help determine the fabric selection and style of dresses that will best complement your wedding season.
For a complimentary phone consultation to determine next best steps, call us (425.503.9885).
Championing YOU…YOUR CONFIDENCE, BRAND, and STYLE
From The "Inside-Out", Kim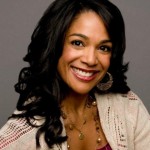 Desire more?
Kim Crumpler is Founder of Uniquely Savvy, Inc and is an 11 year veteran Personal Style & Branding Coach, Personal Shopper, Author, and Speaker. An expert, Kim delivers results and is passionate about helping men & women BE comfortable and confident in their own skin, look and feel amazing, and attract more of who and what they want in life! Kim invites you to: Join the conversation on Uniquely Savvy's facebook business page, call her for a phone consultation to determine how you will best benefit from her expertise, or book her to speak at your upcoming event. Available for keynotes, workshops, seminars, and girlfriend parties, the programs your audience will love range from personal style, to professional image and branding. Additionally, Kim co-authored, "Incredible Life: Top Experts Reveal How to Create Yours", and speaks to a variety of audiences on personal empowerment – bringing inspirational messages of hope and sharing practical tips and tools learned on her inside-out, "From Fear to Freedom" journey. Contact Kim @ 425.503.9885 or learn more at www.uniquelysavvy.com.