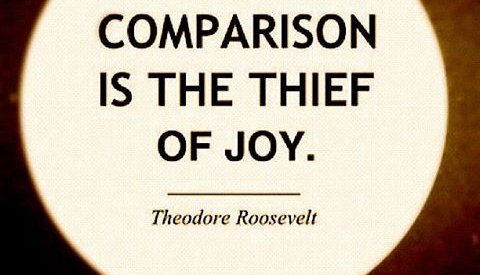 What happens when you judge, compare and gossip about others?
The impact often is longstanding and erosive.
Whether the giver or the recipient, the impact can compound and become a barrier to you stepping into your unique purpose, greatness – even joy.
After all, if you can't be comfortable in your own skin on a daily basis due to the toxicity of others – and perhaps even yourself – how can you step into who you were truly fashioned to be?
You can….absolutely you can. But the road may be tougher and longer as you resort to shielding yourself – unnecessarily.
So what if we began changing the dynamic?
What if we challenged our belief system about why we judge, compare, and gossip? What if we began championing the best in ourselves and others?
What could that look like?  How would you feel -being a "positive force" not only in the lives of others, but in your own life as well?
Yesterday I found my voice not just for myself, but for other women and all the young gals who are struggling too. While at a tech workshop,
I finally said -in real time,

 "Don't judge my body."
The broader message?
Don't judge people. In doing so you are stealing from both them and you.  Equally as important – when you judge others, there is no room to celebrate you!  ..And YOU are worth celebration.  You are worth championing. You are worth replacing poisonous words and thoughts with life-giving truth and possibility – no matter how successful, attractive, and talented you are.
This video blog is likely my most vulnerable public message and yet, perhaps one of the most freeing!…..The time had come.
Unexpectedly, Wednesday's vulnerable admission to a friend became Thursday's reality.  I told her, "If I was braver and bolder, I would say stop judging me."  Well yesterday I was braver and bolder.
Chains were broken and I'm feeling more free and when that happens, everyone in my sphere benefits. .…Hope this is encouraging to you or someone you know.
P.S.  If you do find that you are someone who is toxic towards or about me, I invite you to a conversation (over coffee?) to get to "know" each other, fun!  If that's not up your alley, without judgment, please don't feel the need to artificially connect with me online or off.  …When I teach about authentic personal branding I always say, when you take more ownership of who you truly are and you live it out loud, you will both attract like-minded folks toward you -and repel others away.  Either way you win, as your mind space is freed up and you have more *authentic* relationships with which to collaborate and make a difference in business and in life!  Who wants more of that?……I know I sure do!
Like E.E. Cummings wrote, while hard, I'm just  finding the "courage to grow up and be who I really am."
Join me?
READY to BE CHAMPIONED in YOUR STYLE, BRAND & CONFIDENCE?  Call me… 
425.503.9885 ~ kim@uniquelysavvy.com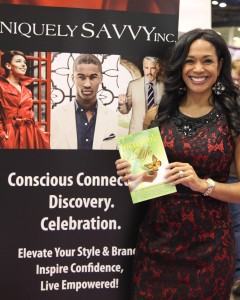 Kim (Crumpler) Peterson is Founder of Uniquely Savvy, Inc and is a Champion of People who have a conscious connection to wanting to BE their best and dress their best to align from the inside-out!  Kim works with individuals, teams, and organizations to elevate authentic personal brands and style, inspire confidence, and live more empowered.  As a keynote speaker, image consultant, and personal style & branding coach, she works tirelessly, decisively and thoughtfully to bring about goal oriented solutions and results to those she serves.  You're invited to: Join the conversation on Uniquely Savvy's Facebook business page, call for a free phone consultation, or book Kim to educate & inspire at your next!   Available for keynotes, workshops, seminars, and girlfriend parties, the programs your participants will love range from personal style, professional image and branding, to hope, freedom, faith, and living an incredible life in spite of trauma. Kim co-authored, "Incredible Life: Top Experts Reveal How to Create Yours".  Contact Kim @ 425.503.9885.