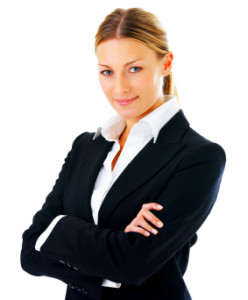 What does her look communicate to you? Knowledgeable? Understated?  No Fuss?
A client's personal brand analysis led us to this:   Her unique value proposition is "Knowledge".  She brings a deep knowledge to the table and she's found that leadership really leans into her for this…Stylistically, she is understated, clean lines, and no fuss!
TIP: Get appropriately "tailored-to-your task/audience/role".  When you do, you visually communicate an awareness & knowledge about the present moment's "Who, What, Why" -aligning your interior attribute with your exterior packaging.  ….You may not think it's noticed, but it is!
If knowledge, or knowledgeable, is an attribute you desire to express, among articles of clothing, you can also use accessories or props to support you.  Consider donning eye wear or using a clip board when appropriate.  Remember to put your unique style personality thumbprint on your frames or board and you're good to go!
What are your clothes communicating about you?…Be intentional about your wardrobe and appearance and see what you start to attract!
…Just a nugget from a consult, hope it adds value as you think about shaping your authentic personal brand from the inside-out.
Championing YOU…YOUR STYLE, BRAND, AND CONFIDENCE
from the "Inside-Out", Kim
Desire more?
Kim (Crumpler) Peterson is Founder of Uniquely Savvy, Inc and is a veteran Personal Style & Branding Coach, Wardrobe Stylist, J. Hilburn Custom Menswear Style Consultant, Co-author, and Speaker.  With a commitment to excellence (not perfection!), Kim delivers results and is passionate about helping men & women BE comfortable and confident in their own skin, step more into their potential, and attract more of who and what they truly want in life! Kim invites you to: Join the conversation on Uniquely Savvy's Facebook business page, call her for a free phone consultation, or book her to speak at your upcoming event. Available for keynotes, workshops, seminars, and girlfriend parties, the programs your audience will love range from personal style, to professional image and branding. Additionally, Kim co-authored, "Incredible Life: Top Experts Reveal How to Create Yours", and speaks to a variety of audiences on personal empowerment – bringing inspirational messages of hope and sharing practical tips and tools learned on her inside-out, "From Fear to Freedom" journey. Contact Kim @ 425.503.9885.