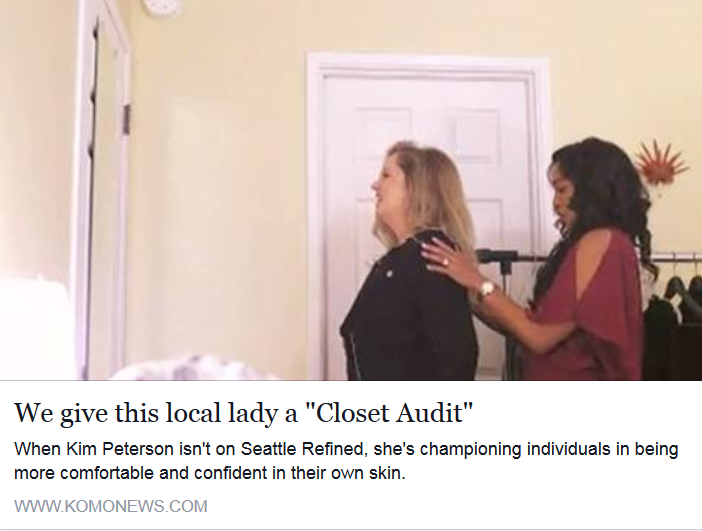 to glean tips & see how it really is about a discovery and celebration,
or
scroll through the photo blog below…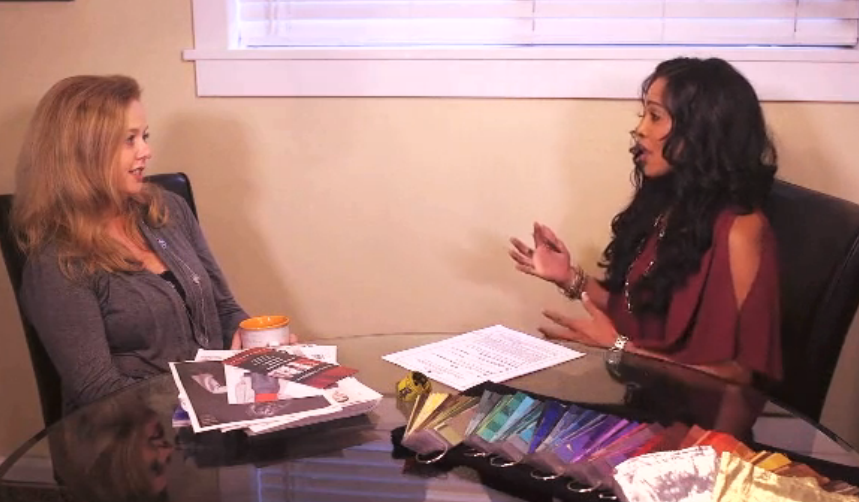 During the discovery, I learned that business coach, Debbie Whitlock, is an open book of sorts.
Among many other things, I discovered she is a heart centered thought leader and visionary who is:
transparent, invitational, experienced, successful, results driven, courageous,  risk taker, spunky, elegant and timeless, yet edgy…and so much more!
TIP:  Before you get into your closet, list attributes that describe you, your style or personal brand.
 The goal? Ensure the way she looks on the outside accurately speaks to who she is on the inside!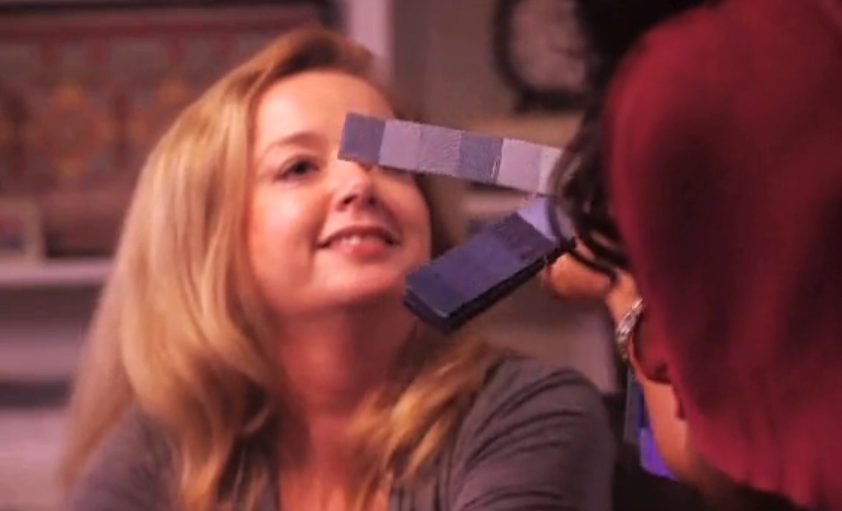 Coaching Debbie up via a mini color analysis on ALL the possibilities of her best colors…
There was a confession:  She has a closet full of black…sprinkled with some gray and accents of color!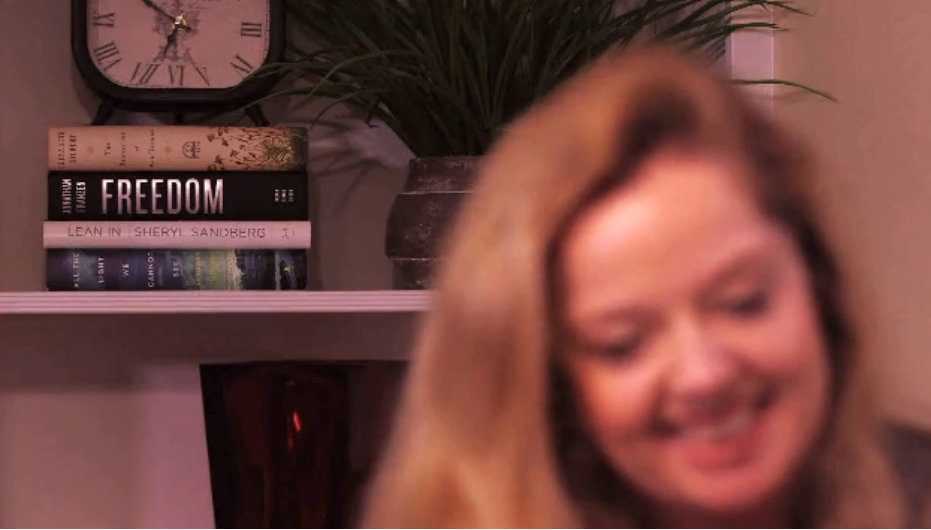 It's about a conscious connection to who you are on the inside and out!
"I feel the most confident as a woman at age 45 and it's really empowering."
Question:  In what ways do you feel or dress empowered for the season of life you are in today?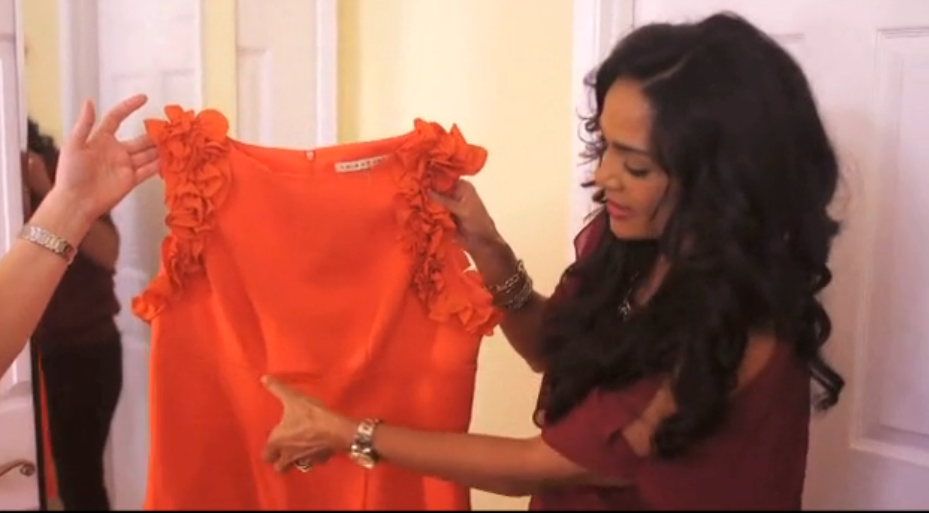 TIP:  Consider more than just shape or style.
When dressing to fit and flatter, do a quick body analysis to discern your best fabrics and patterns as well. 
*Heavy and stiff fabrics tend to not drape well over broad shoulders or curves and can add unwanted bulk.
*Widely spaced patterns will make every area on your body look wider, so use this spacing wisely!
A widely spaced pattern would be a good option in a top, across the shoulders, if you have narrow shoulders and a curvier seat and thighs.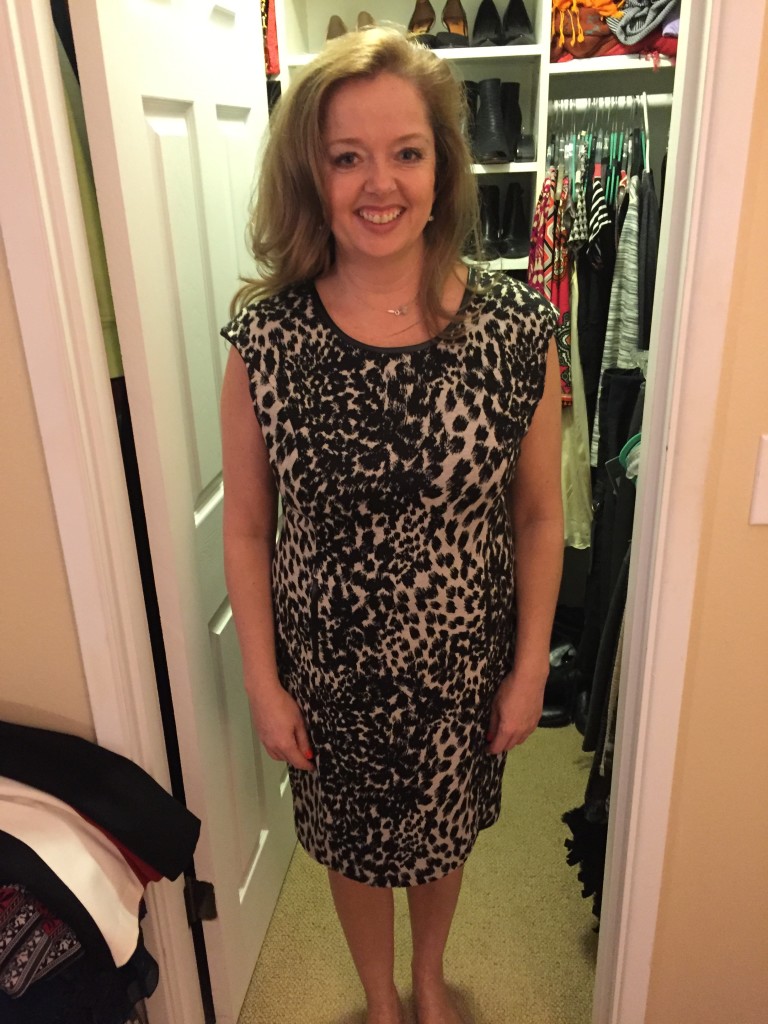 How would you accessorize this dress based on Debbie's personality and brand attributes?
We elevated the look of this sheath dress to visually communicate Debbie's brand attributes of
"experienced" and "edgy".

…I simply shopped Debbie's closet full of goodies and found this edgy moto jacket to mix a new combo!
Did you know?
Jackets speak a more formal level of communication than sweaters?  Pop one on to communicate authority, leadership, or "follow me".
Grab a sweater if you want to communicate approachability and draw people in!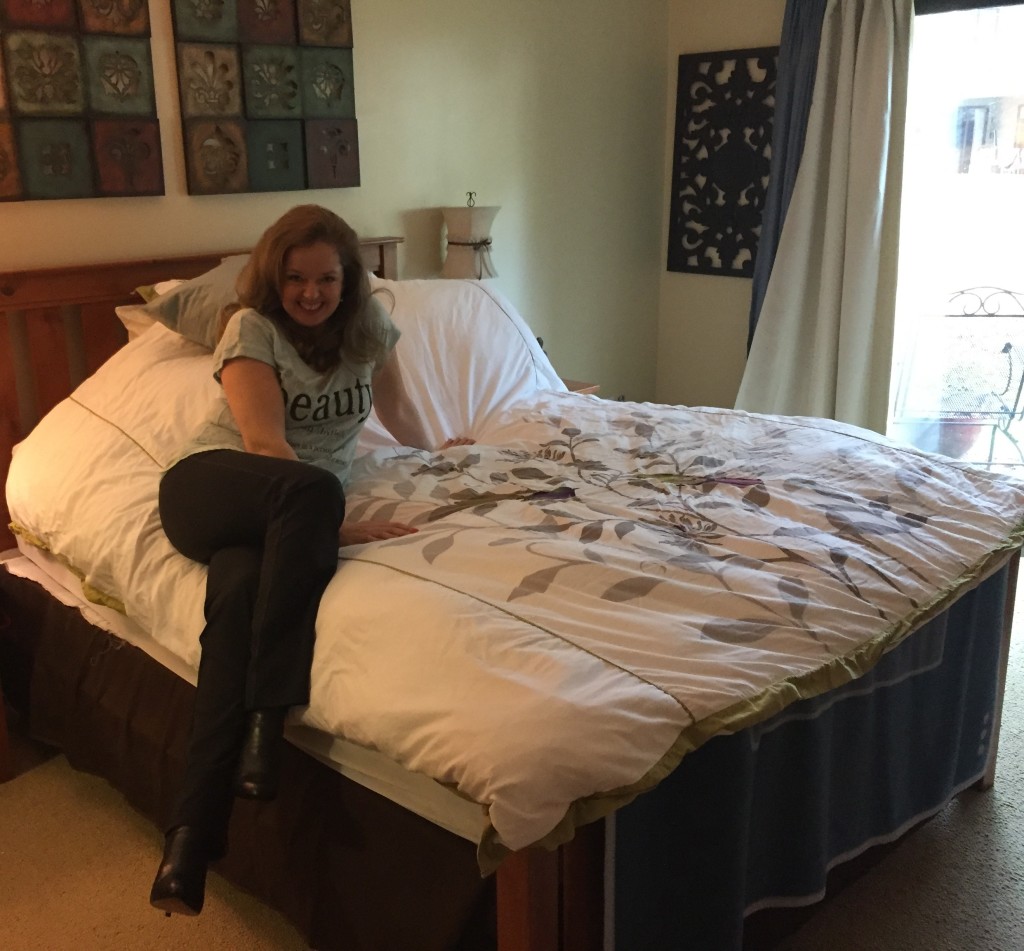 The bed BEFORE the audit!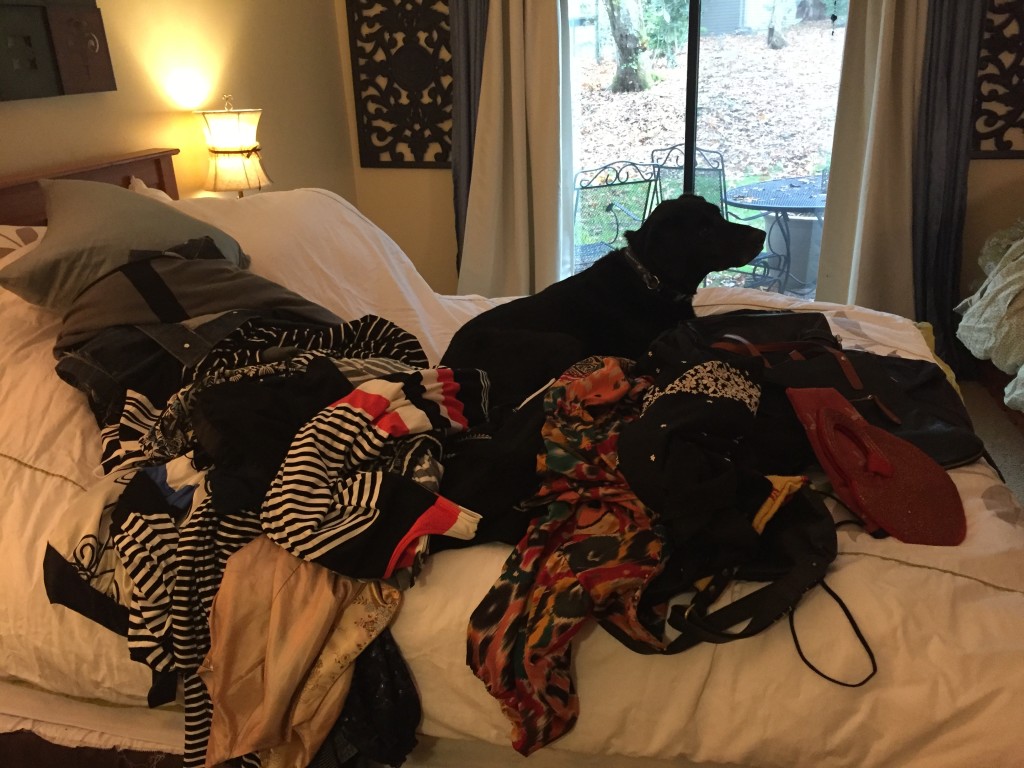 The bed AFTER the audit!
Thank you for all the donations for women in transition Debbie…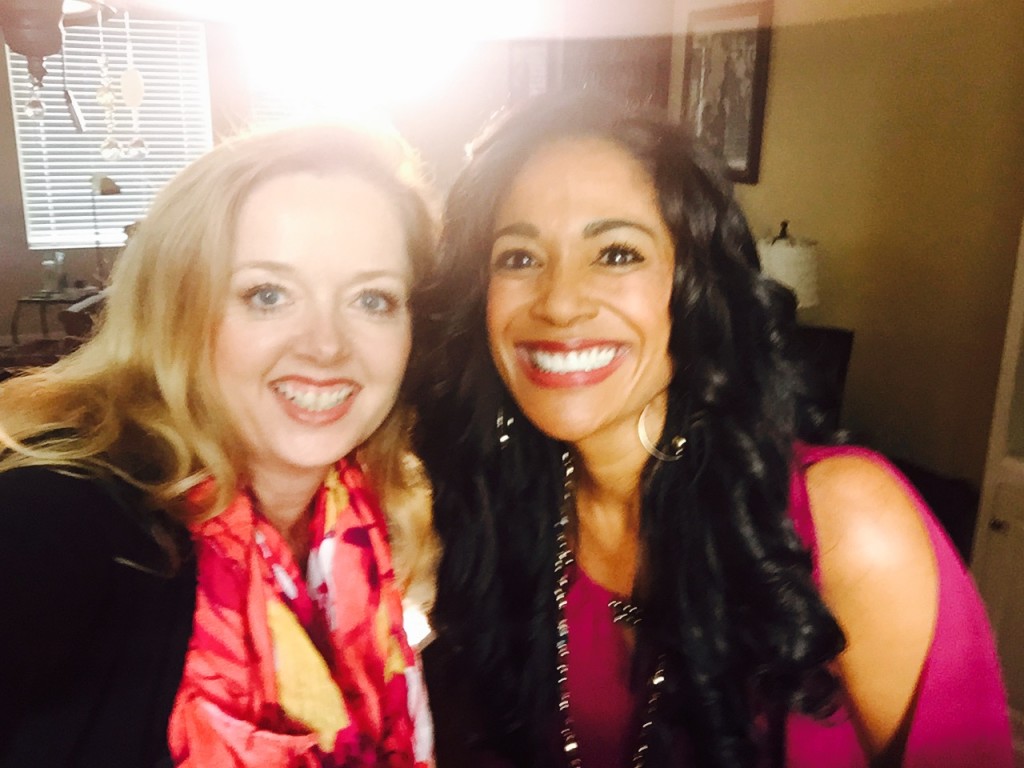 It's a wrap…!!!
SO. MUCH. FUN.
Thank you KOMO NEWS, Seattle Refined and the best ever cameraman, Matt, for capturing how a closet audit really is really about more than just clothes.
It's about a CELEBRATION!  Readers – here's to celebratin' YOU too!
READY to BE CHAMPIONED in YOUR STYLE, BRAND & CONFIDENCE?  Call me… 
425.503.9885 ~ kim@uniquelysavvy.com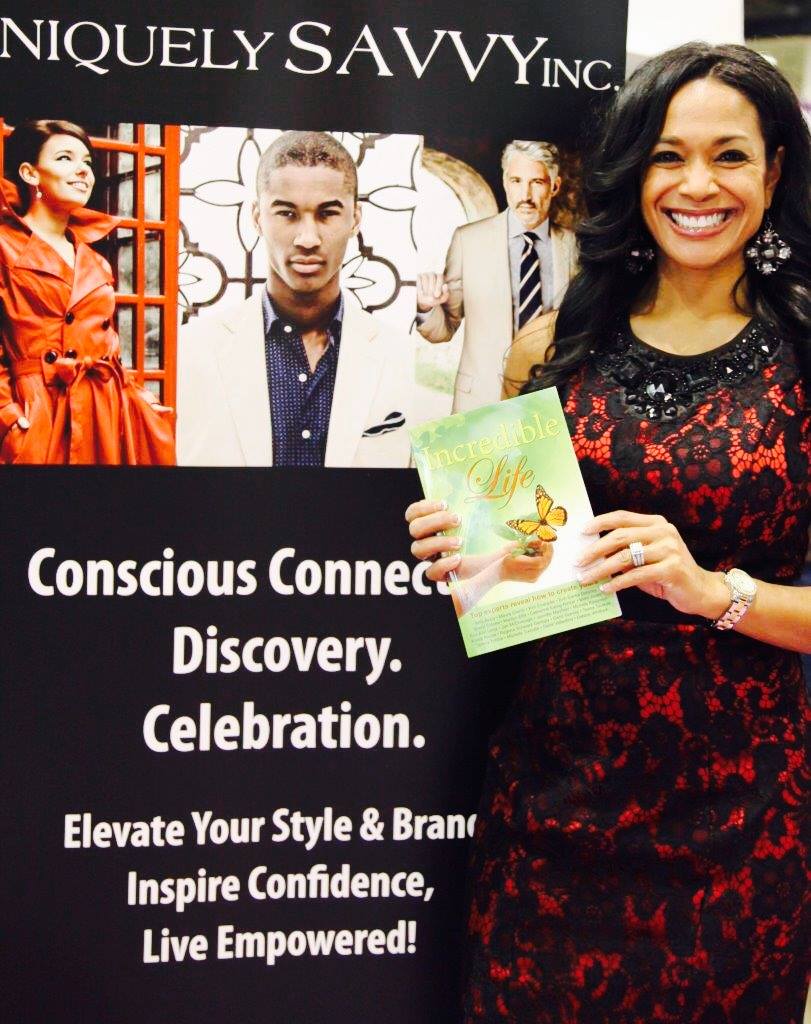 Kim (Crumpler) Peterson is Founder of Uniquely Savvy, Inc and is a Champion of People who have a conscious connection to wanting to BE their best and dress their best to align from the inside-out!  Kim works with individuals, teams, and organizations to elevate authentic personal brands and style, inspire confidence, and live more empowered.  As a keynote speaker, image consultant, personal style & branding coach, and "Living Your Truth" coach, she works tirelessly, decisively and thoughtfully to bring about goal oriented solutions and results to those she serves.  You're invited to: Join the conversation on Uniquely Savvy's Facebook business page, call for a free phone consultation, or book Kim to educate & inspire at your next event!   Available for keynotes, workshops, seminars, and girlfriend parties, the programs your participants will love range from personal style, professional image and branding, to hope, freedom, faith, and living an incredible life in spite of adversity. Kim co-authored, "Incredible Life: Top Experts Reveal How to Create Yours".  Contact Kim @ 425.503.9885.