…Had the opportunity to meet Jim a couple of years back at a Brian Tracy conference.  A dynamic and super nice guy, I checked him out when I got back from the trip – and signed up for his newsletter.  I often find myself noodling on his business principles and nuggets for life.  This was really good and I wanted to share the whole piece with you….If it's relevant, read on.  Enjoy!
Thinking IS working!
by Jim Cathcart
Sometimes it is really productive to just do nothing. With all the busyness in a typical day the one thing we often overlook is the value of silent reflection. Sometimes we need to just sit and think. The higher you look in most organizations the more you will see that people spend time thinking. Executives, scientists, researchers, inventors, and leaders achieve much by just thinking. Naturally they have to act on their thoughts but the thoughts are where the value was generated. When was the last time you intentionally spent fifteen uninterrupted minutes just thinking about better ways to do what you do?
With just fifteen minutes of clear thinking each day you could generate an abundance of new ideas every week. And one or two of those ideas will be really good! It often takes just one good idea to transform a company, turn a losing product into a best seller, or to motivate someone to do more than ever before. Spend more time thinking. There is no telling what you will find.
N U R T U R E   Y O U R   N A T U R E
Championing YOU…YOUR CONFIDENCE, BRAND, and STYLE
From The "Inside-Out", Kim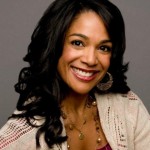 Desire more?
Kim Crumpler is Founder of Uniquely Savvy, Inc and is an 11 year veteran Personal Style & Branding Coach, Personal Shopper, Author, and Speaker. An expert, Kim delivers results and is passionate about helping men & women BE comfortable and confident in their own skin, look and feel amazing, and attract more of who and what they want in life! Kim invites you to: Join the conversation on Uniquely Savvy's facebook business page, call her for a phone consultation to determine how you will best benefit from her expertise, or book her to speak at your upcoming event. Available for keynotes, workshops, seminars, and girlfriend parties, the programs your audience will love range from personal style, to professional image and branding. Additionally, Kim co-authored, "Incredible Life: Top Experts Reveal How to Create Yours", and speaks to a variety of audiences on personal empowerment – bringing inspirational messages of hope and sharing practical tips and tools learned on her inside-out, "From Fear to Freedom" journey. Contact Kim @ 425.503.9885 or learn more at www.uniquelysavvy.com.