The Investment in Myself: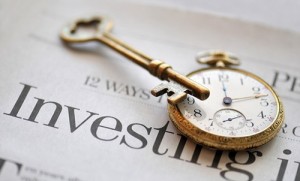 Was I worth it?  Did I have the money?  It was immeasurably beyond a scary decision, but 10 years ago my Financial Advisor, Andy Campbell, helped me to realize that investing in myself would be the best investment I would ever make.  He was right.  So….I invested in several years of life & business coaching to help me navigate my way after a very tumultuous marriage and divorce in 2002.  I wanted to ensure that my limiting & debilitating beliefs were challenged, that I gained both perspective and tools for healthier living, and that I was held accountable for unveiling & cultivating my best self -both personally and professionally.  My goal for myself and Uniquely Savvy was to not only survive, but thrive.  Here we are almost 10 years later….I am both humbled and grateful.
Keepin' It Real:
No need to be melodramatic, but I'm going to be transparent  with you since you've come to know that Kim Crumpler of Uniquely Savvy, has an approach to style and branding that is both authentic and holistic –from the "inside-out".
Now that I've found it the appropriate time to share, you'll be seeing more of what I mean by that..and how I am walking out this challenging, yet oddly life giving, season of life from the inside-out.  I'm sharing for a couple of reasons.  One, my hope is that it's perhaps useful for you or someone you know as you may be experiencing your own version of adversity.
 "Your present circumstances don't determine where you can go; they merely determine where you start!" -Nido Qubein
Additionally, you'll get a better understanding of what I mean when I write about "living a value based life", "from fear to freedom", "exercising your courage/discipline muscles", "baby steps", and "having a solid mind set."  Unfortunately or fortunately, life has presented an opportunity for you to  witness, in real time, what I've been posting about throughout the year and what I wrote about in "Incredible Life"…I get to choose to be a  "champion" of my own self from the inside-out,  in the way I write about championing you.
Lastly, I trust that you'll catch a glimpse of hope that with awareness, courage, gratitude, and  discipline, it's possible to "be" present, experience the tears in life AND still  find the laughter, joy, or gratitude in a moment..(And, thankfully, we don't have to walk around with our heads down, lookin' all raggedy.  Remember?  Research shows:  Attitude +Clothing Choice = Behavior.  If need be, keep your look simple, but do keep it).
Life…It Happens:
Sometimes a lot of it happens at one time.  Sometimes it seems unbearable….but it's not.  Especially when you have a toolbox full of the right tools –AND- you're committed to using them.
In 2 short weeks, I unexpectedly lost my Dad due to heart failure and my cousin due to cancer.  In between that time, another family crisis gave a severe reality check and culminated in a last minute out-of-state trip.  My life has been peppered with adversity, but this series of events seems surreal.  -People who have known past chapters of my  story ask, "How do you do it?" " Your life should look very different based on the craziness you've experienced in life….on the streets, addicted to something -something."
Real Time Value Based Living
As I say, you can only be as beautiful and free on the outside as you are on the inside.  Especially when crisis hits, I try to ensure my insides are being tended to from spiritual, mental, and physical perspectives.  God only knows there are days in my life (and yours?), when the thought of getting dressed, putting on make-up or suit and tie flat out seems overwhelming.  Sometimes the reality of life seems so much bigger than the answer to, "What am I going to wear today?"
"When my values are clear my decisions are easy." –Kim Crumpler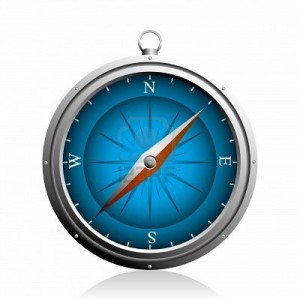 This is one of my guiding personal quotes -it's like a compass for the mind if you will.  Instead of being directed by waves of emotion, I'm reminded to focus on what's important to me.   This helps me to align my outside actions with my interior values….Here's a peek  at some of my core values, what are some of yours?
My faith relationship with God.  It's at the foundation of who I am and how I move through my life.  In carving out time to be still, pray, or meditate – I often find direction, peace, and strength to endure the bumps in the road of life.  Who or what is your foundation?  How do set your intentions for your day?
Integrity and accountability.  Integrity for me means aligning my actions with my words, being who I say I am, doin' the right thing.   Accountability is about taking responsibility for my actions -right or wrong….
Self-care.  How am I eating, sleeping, refreshing?  I've committed myself to running again – the endorphins help keep a clear mind.  I can only be as solid for clients and family as I am for myself, so I get to make taking care of myself first a priority (I'll be sleeping in tomorrow!).  Clients have called me the Energizer bunny, etc…but the truth is I just ensure I'm well rested, hydrated, and fed when I show up for client appointments……While it looks like I'm "super busy" as some say, you can believe that I have a lot of quality down time – it's the source of my energy.  What does self-care look like for you?  A walk, bubbles, massage, nap?
Utilizing my vision or goal board.  This helps me to "see" through the fog that which I determined as a priority when the forecast was clear.  It also highlights things I want to accomplish or focus on (just saw that I wanted to intake more water and got a glass!).  Sometimes it's important to make mid-course adjustments.  For instance, I just updated mine (combined my professional and personal boards together) for the balance of 2011……It looks a bit more simple, yet I'm excited to still live productively as I get to live passionately as a personal style & branding coach, make room for play and community, live out of contribution, and embrace my personal development…..all while giving space to grieve the reality of my losses.  There's room for it all….and now I have the tools to create the space & live in that space appropriately.  Trust me, all the "good" in a day doesn't make the grief go away, it just allows for a better net outcome.   -I can honestly say that I'm thankful for the past adversities and my personal investment in all that coaching – they've helped me to prepare for such a time as this.…I am beyond grateful, life is still good!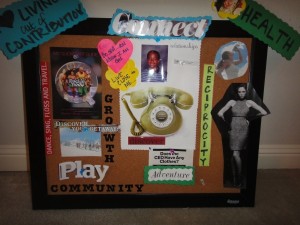 Surrounding myself with positive friends and associations.  Thank you to all who have so generously offered your kind support, calls, friendship and community.  Having good support and those you can just "be" with is a beautiful thing….Don't forget to reciprocate!  TIP:  Consider this.  Just because you aren't at 100%, doesn't mean you don't have meaningful things to contribute to those around you.  No matter where you are, be there -and let your light shine!  …It may exactly what someone else needs.  (BTW, I'm not ashamed to share with you something that someone (finally) shared with me two or so years ago….Beyond my faith, life and business coaching, I've found the Al Anon community & program to be one of the best kept secrets.  It has been invaluable, especially during times such as these…)
Expressing gratitude. I believe gratitude truly does multiply joy and buffers self-pity.  Out of embracing this value, the "31 Days of Gratitude Challenge" was initiated via social media.  Another beautiful benefit of gratitude?  It changes one's perspective…..this exercise is a life changer!  Last week I found myself overwhelmed with gratitude just based on all the reciprocal giving and receiving while serving at Mary's Place, a homeless shelter in Seattle.  Anyway, YOU are invited to read the many ways people are expressing thanks and/or participate privately or online on Savvy's fb business page.  Ready?
P.S.  What do I value in my wardrobe right now?  Fantastically and stylishly… simple!  While I love to mix separates, as when I shopped my closet to create that little number below (Nanette Cardi, silk ruffle blouse, leather pencil skirt, Stella & Dot statement necklace and  vintage Tahari shoe booties), I may be investing in darling dresses and rock my boots and legging look for a bit longer.  Keeping my personal wardrobe a bit more simple with all of the life that's going on around me frees up mind space and allows me to dedicate more energy, focus, and creativity for my clients (…ahhh, such fabulous style and branding success has been had!). That said, super fun to be getting tons of compliments on my "simple" style -makes it fun so to speak!  Below this random guy and his Dad kept 'em flowing….I finally started to "play" and captured the moment – LOL!).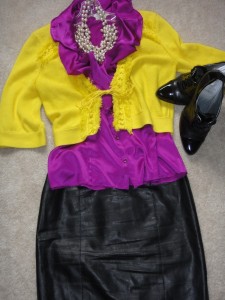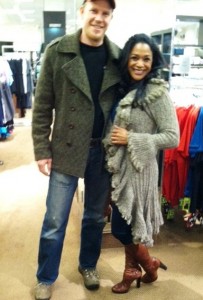 …I did have some profound life changing experiences around the loss of my Dad.  If you care to know about them, I invite you to read on…..they without question, have cemented more of my authentic inside-out style!
The Luckiest Girl In the World (FB Post the Day after I Said Good-Bye)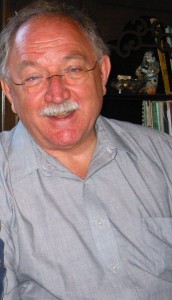 Another real time example of a lot of life and a vast range of emotion. In many ways this week I was honored to add to the lives of others -thru Hell Run, Habitat, and perhaps tomorrow w/Making Strides for Breast Cancer. But sadly, yesterday I had to say good-bye to my Dad's, Russell Wilson. Unexpectedly, my Dad passed away last night. With many, many tears I'm beyond grateful –overwhelmed by …t…he miraculous timing – for the chance to talk with him just last week. Though he had cancer, he seemed happy, supported, and well- all things considered…….I love that for my Dad.
….There is an unexpected & tremendous, life giving inside-out story here, one that I'm still trying to digest. I'm grateful that Dad is out of pain…. and that there's a new "tape" that gets to be played & rehearsed for the next "40" years of my life. Dad, may you rest peacefully. I love you and I am so completely beyond grateful for our story. I love you Dad.…and you will be missed.
I Feel Like Cinderella..The Shoe Fit (FB Post 4 Days later)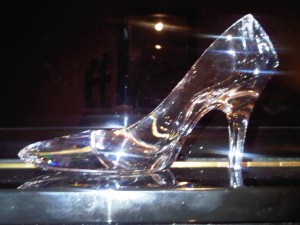 I feel like Cinderella for the first time in my life. I finally realized that the glass slipper Dad had for me fit all along. Our story, while having made great progress, had never been glamorous-that's what makes this all so overwhelming. You see, I finally "got it" during our call just the week before he passed away. (Prior to that, we hadn't talked for 3 months – all the while I had my own (incorrect) made-up story as to why we hadn't.)
We are/were, both imperfect beings. But my commitment to inside-out freedom + the strength of God as I know him, Dad's and my desire to accept each other for who we are today, and my choice to "make just one more call" -paid off in the end. Interestingly enough, something lifted in an unusual way and I felt we were both "free" after that call. I knew how much I was loved, my Dad knew I loved him and without warning, a week almost to the day later, he was gone. I have no regrets, no resentments. I am simply left with awe & wonder. Oh yeah, and as I shared earlier, I have a "new tape" to play/rehearse. One that is life-giving and will always provide me the reminder that doing the hard work pays off in the end.
I'm still blown away by the timing of that call, but in a sense – I'm not. This is how the God of my life has proven to roll and I'm finally gettin' that too….. -My Dad now rests in peace and I get to rest in knowing that the slipper fit all along-it was custom designed just for me. Dad and I had our own Cinderella story, it just looked beautifully different…Somehow, I feel like the luckiest girl in the world and for that, I am grateful.
Thank you fb friends. I can't tell you how much I appreciate your prayers & thoughts for me and my family. Your posts are as virtual hugs…Thank you for your care and for catching my tears. –Can't wait to visit your pages and see what's goin' on in your worlds….xo
P.S. One reason I think I finally "got it"? A change in my perspective.
Cousin Ted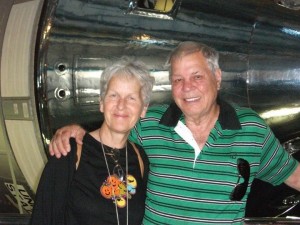 Honoring the memory of my cousin-in-law, Ted, who lost his battle to cancer on Sunday. He and my cousin Trish, were married for over 40 years….Ted was well loved by his family and friends and got to spend precious time with all before saying good-bye. Thanks for "getting me" Ted!
…Our family has been sojourning through a lot of "life" in the last couple of weeks – sometimes it feels like too much. With that, I am reminded by my past experience that, with God- all things are possible. For that, I am grateful. In that I am hopeful.
Thank You:
Whew…that was a lot.  Thanks for reading…I do hope that in some way you've been uplifted, inspired, or motivated to keep movin' forward through the difficult times.  We can do this, one small step at a time.  Thank you for bearing witness to this chapter of my life.
How will you invest in yourself today?  Consider the benefit of cultivating your insides, one choice at time.  When life hits hard, you've got solid reserves and you've got the fortitude, skills, and tools to be your authentic best (whatever that looks like).   That said, if I talk about tears, a blue day, or a sad moment….celebrate with me.  I won't be there for long and I'm just authentically workin' it out and reachin' for gratitude -and the freedom- that is there for the takin'!
Who wants that?  I do!
P.S.  Read this today, "The Compound Effect", by Success Magazine's Darren Hardy -it's with the read.  "It is based on the principle that you can reap huge rewards from a series of small, smart choices. In other words, your present reality is the outcome of the little, seemingly innocuous decisions that have added up to your current bank balance, waistline, business success or relationship status…."
Championing YOU, YOUR BRAND, and YOUR STYLE from the "Inside-Out" – Kim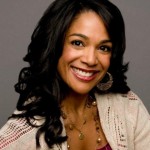 Desire more?
Kim Crumpler is Founder of Uniquely Savvy, Inc and is an 11 year veteran Personal Style & Branding Coach, Personal Shopper, Author, and Speaker. An expert, Kim delivers results and is passionate about helping men & women BE comfortable and confident in their own skin, look and feel amazing, and attract more of who and what they want in life! Kim invites you to: Join the conversation on Uniquely Savvy's facebook business page, call her for a phone consultation to determine how you will best benefit from her expertise, or book her to speak at your upcoming event. Available for keynotes, workshops, seminars, and girlfriend parties, the programs your audience will love range from personal style, to professional image and branding. Additionally, Kim co-authored, "Incredible Life: Top Experts Reveal How to Create Yours", and speaks to a variety of audiences on personal empowerment – bringing inspirational messages of hope and sharing practical tips and tools learned on her inside-out, "From Fear to Freedom" journey. Contact Kim @ 425.503.9885 or learn more at www.uniquelysavvy.com.