Style Tools  & Products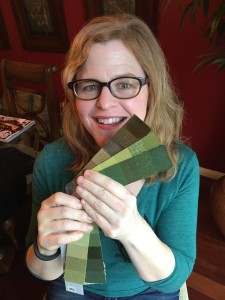 Uniquely Savvy recommends investing in style tools if you want to make confident style choices, but don't want to rely on us to shop with or for you season after season (though we'd love to!) The Color Compass will ensure that you select neutral and fashion colors that bring out the best of your personal coloring. This works hand-in-hand with our Style GPS, which highlights body-specific wardrobe elements you should embrace or avoid. Add the Comprehensive Shopping Plan, which prioritizes and details the nature of your wardrobe's missing items and you'll look effortlessly pulled together from work-to-weekend!
Mine Your Truth & Emerge from the Struggle:
Achieve Effortless, Aligned & Savvy Style
Speak with Impact & Unshakable Confidence
Clarify & Live Your Vision of Success
Own Your Unique Genius
BE the Total Package!
Get Seen, Get Heard for All the Right Reasons & Achieve Game-Changing Success
with Confidence, Clarity and Ease!