Had a new client –  Alex, in from China…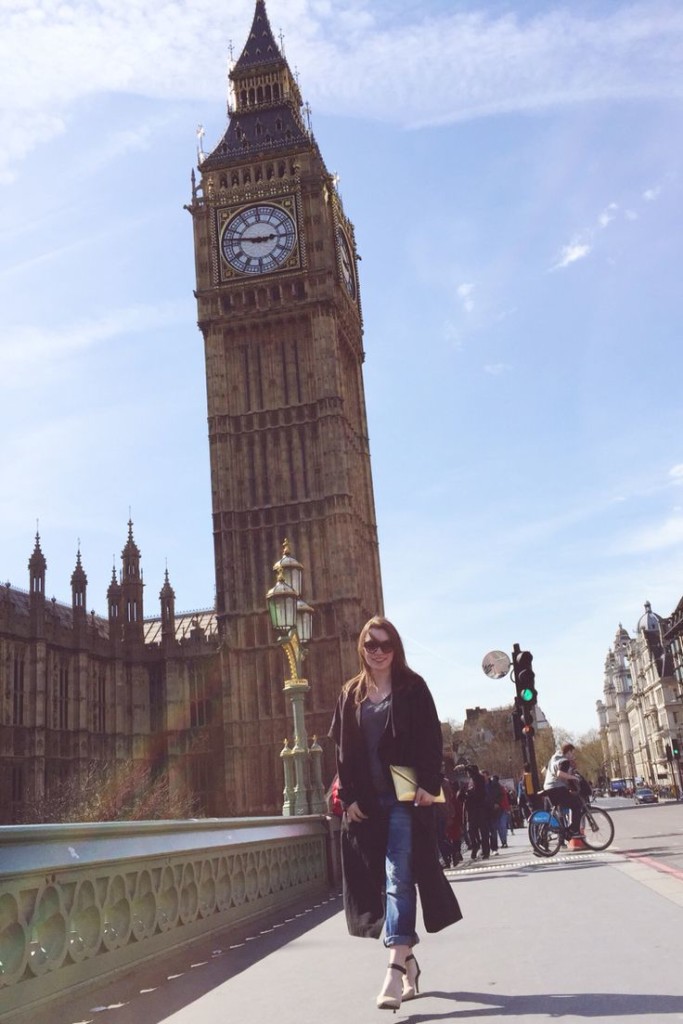 Alex in London
In Review:
She was on a time budget so we worked on SKYPE to get her preferences, measurements and sizes, and to create a cohesive wardrobe plan that would reflect her casual, creative, chic, fresh and confident street style to support her personal brand.  What is that?  Check it out here!
I pre-shopped accordingly and let her know that we had only 1 hour to make finally decisions at the 1st store because we'd have to move on :-). …Apparently my pre-shop was a success!  She looked a-mazing and picked up 6 pants (denim and non denim), shirts and a blazer…rockin' it out in just 45 minutes!!!!
In the end, we were together 2 hours and we were able to get everything on her list (except a winter coat) to include some amazing shoes + boots!
This breath of fresh air was such a delight,  yet now she's headed back to China on a jet plane!
Photo Journal: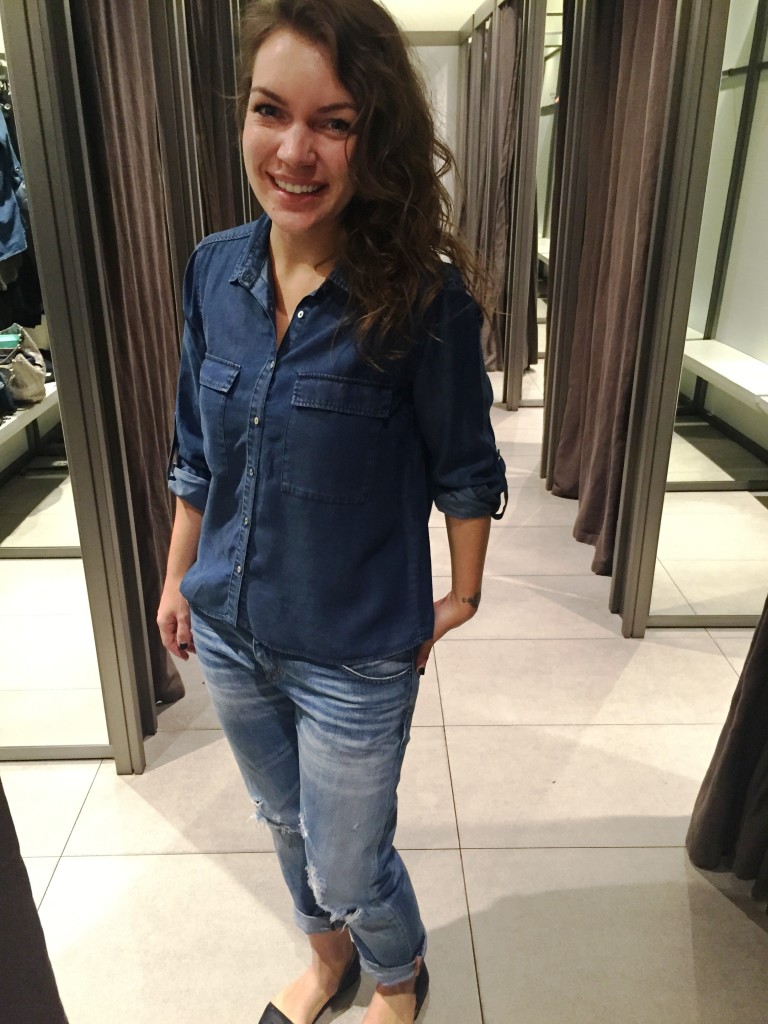 Our 1st in person "Hello"
I had only seen Alex on SKYPE and in pics….Was fun to walk in to see her darling, effervescent, creative self getting a jump start and trying things on!
She hugged me at once – super cute – as she was so thrilled with her choices!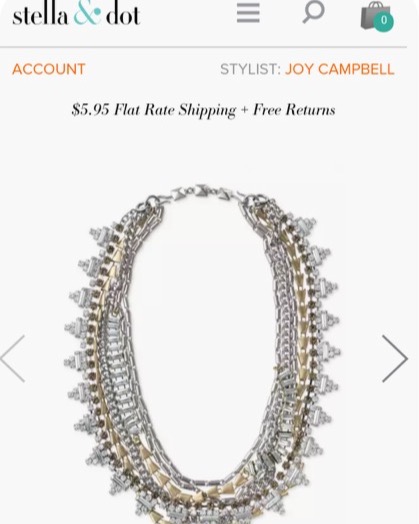 Introduced her to Stella & Dot Online and She Fell in Love…
Thx Joy for workin' to get it, just in time for her flight back today!
Next Step?  Shoe Shoppin!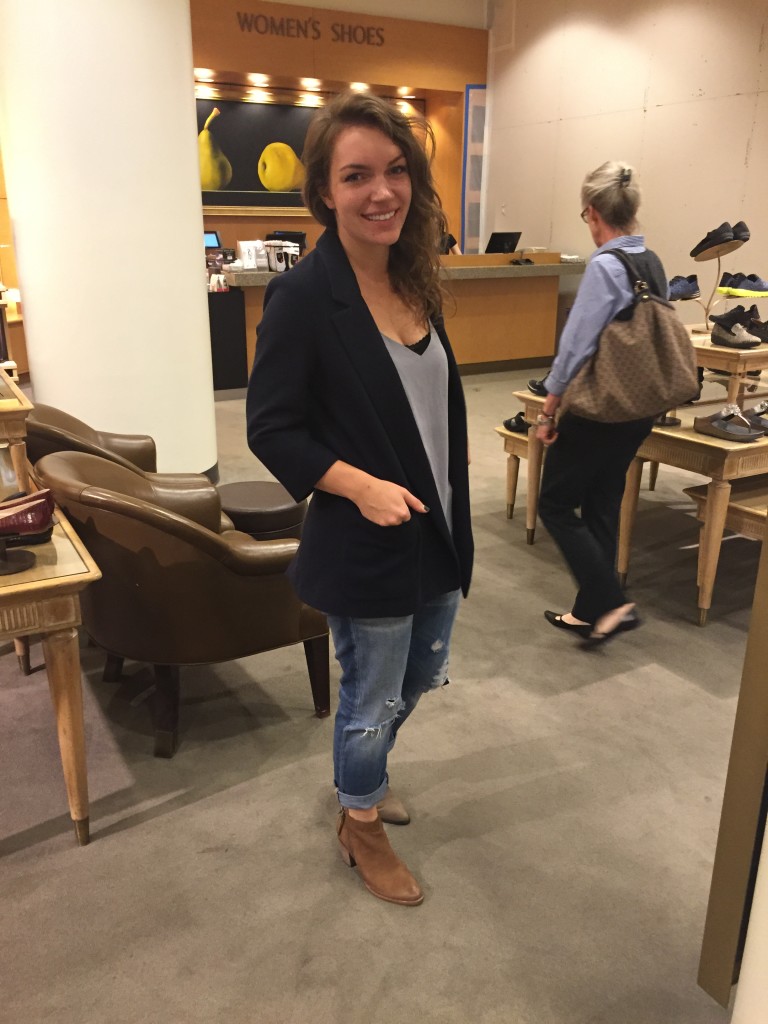 She Grabbed Her New Jacket for Trying On Shoes….
A Best Practice ~ Always Look For The "Net Effect of The Whole Look".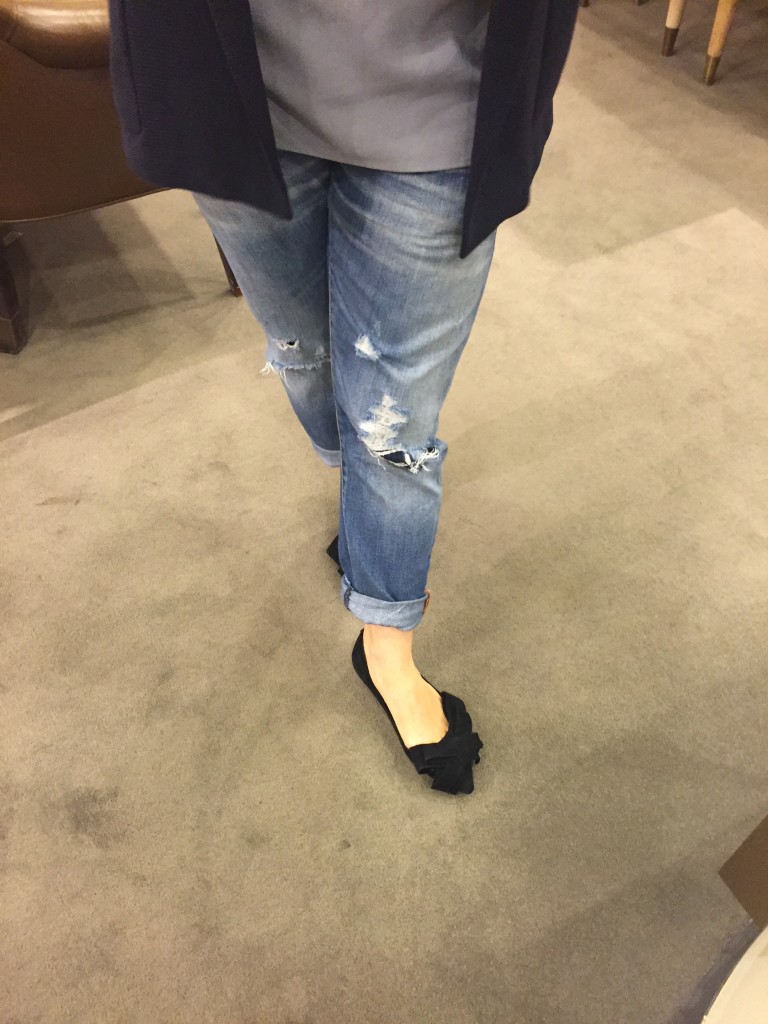 Saw These and I Knew She Had to Have Them & She Did!
Model Looks + Sweet, Yet Get 'er Done Personality!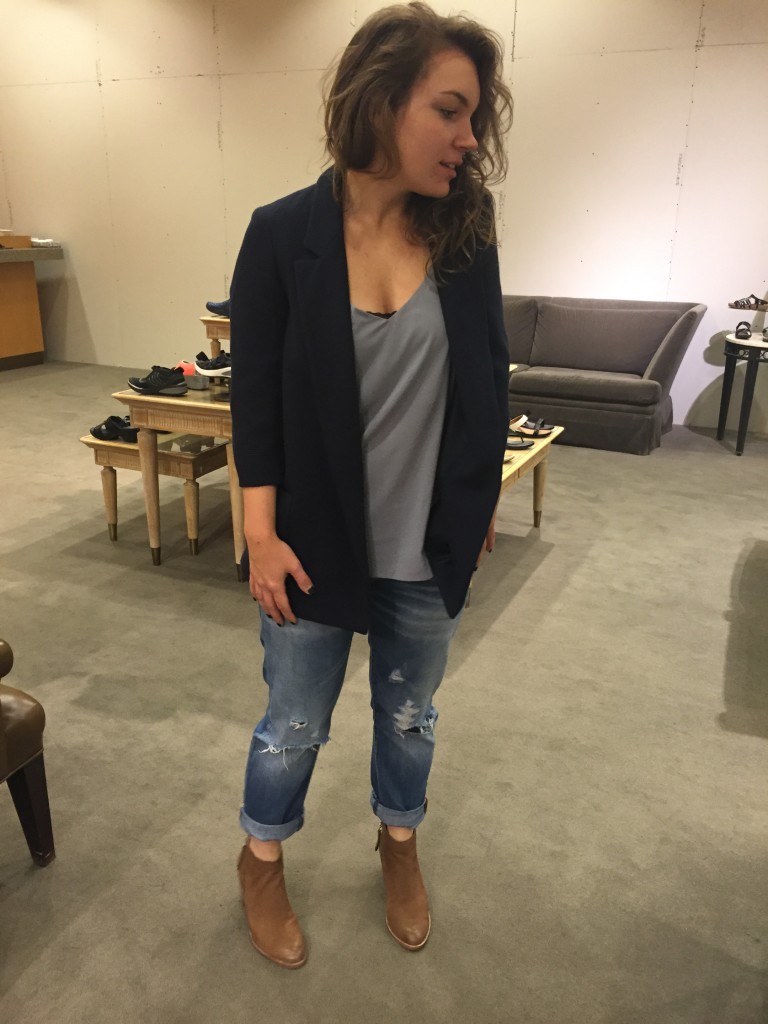 Decisions, Decisions!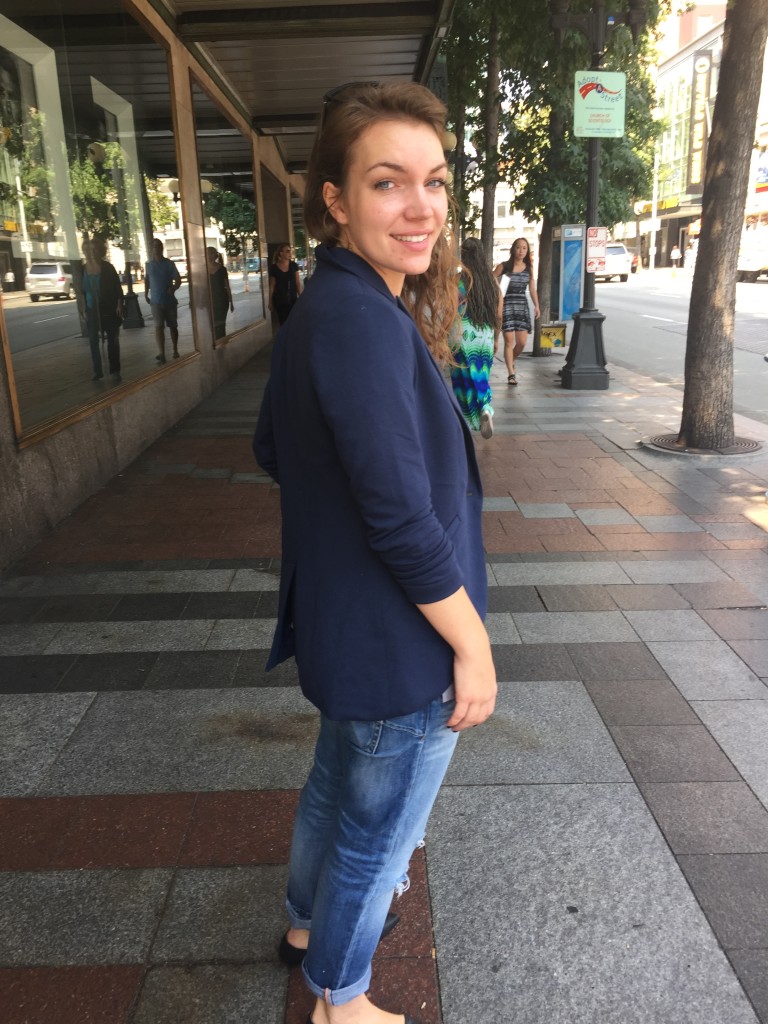 2 Hours Later, Saying "Good – Bye"!
Brought this gently worn jacket from my donation bag to give her – if she wanted it.  It was just what she was looking for (cotton BF blazer with baggy fit, natural colors to include blue – this marine navy makes her eyes pop!), but I could only find one option in the stores in the time we had.  With another hug, she graciously accepted which was kinda fun….In the end, it turned out that our shopping day was her birthday!
Happy Birthday Beautiful Alex!   
READY to BE CHAMPIONED in YOUR STYLE, BRAND & CONFIDENCE?  Call me… 
425.503.9885 ~ kim@uniquelysavvy.com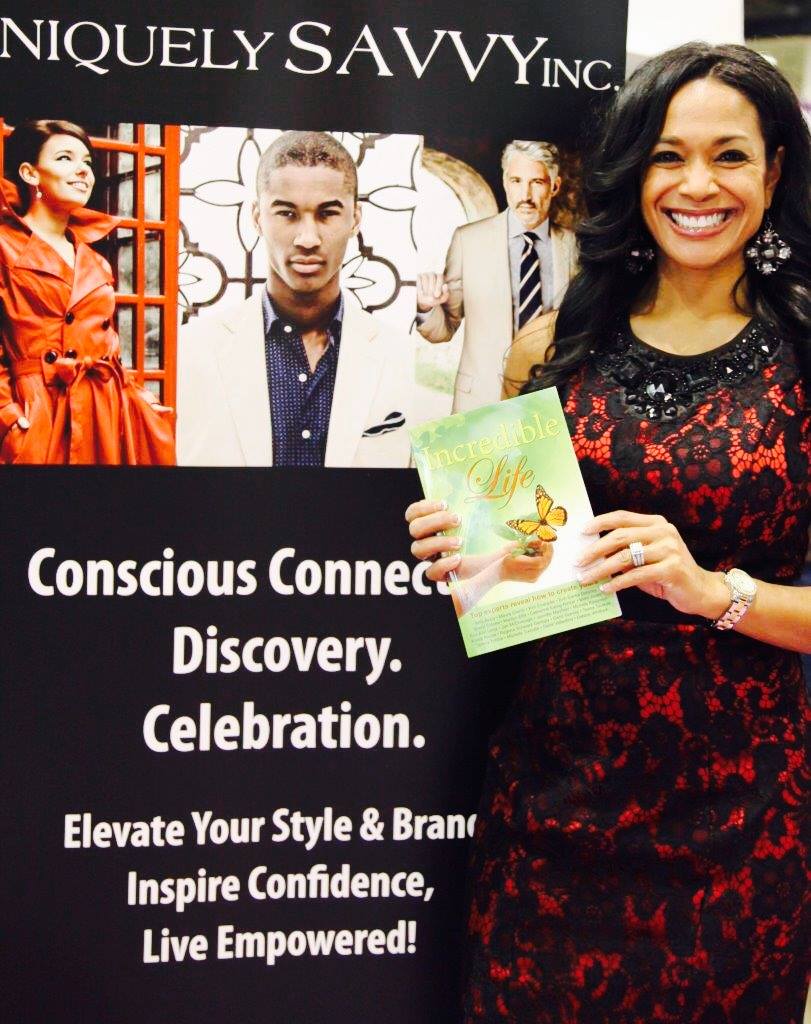 Kim (Crumpler) Peterson is Founder of Uniquely Savvy, Inc and is a Champion of People who have a conscious connection to wanting to BE their best and dress their best to align from the inside-out!  Kim works with individuals, teams, and organizations to elevate authentic personal brands and style, inspire confidence, and live more empowered.  As a keynote speaker, image consultant, personal style & branding coach, and "Living Your Truth" coach, she works tirelessly, decisively and thoughtfully to bring about goal oriented solutions and results to those she serves.  You're invited to: Join the conversation on Uniquely Savvy's Facebook business page, call for a free phone consultation, or book Kim to educate & inspire at your next event!   Available for keynotes, workshops, seminars, and girlfriend parties, the programs your participants will love range from personal style, professional image and branding, to hope, freedom, faith, and living an incredible life in spite of adversity. Kim co-authored, "Incredible Life: Top Experts Reveal How to Create Yours".  Contact Kim @ 425.503.9885.