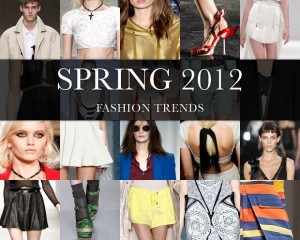 Wow!  Can you believe tomorrow begins the 2nd week of  April…..already?
I trust you all are well and ready to embrace the newness of Spring!  As always, I invite you to glean new & frequent inside-out style and branding tips & inspiration from Uniquely Savvy's fb business page, twitter, or LinkedIn.   What's trending now?  Take a peek below Uniquely Savvy's update and see what Spring 2012 fashion is all about!
All my best…I hope you had a lovely Easter holiday, however you chose to spend it,
Kim
(P.S.  Time for your spring closet rescue?  Check out Tara's vid; we did it all in 3 hours!)
Uniquely Savvy Update
It's spring…a time of new beginnings, thankfully!  Uniquely Savvy's been hoppin' this year with national clients via our Virtual Style Program, an emphasis on consulting vs. shopping (though we still love to shop!), and coaching and empowering audiences on inside-out style.  Speaking programs ranged from "You are Your Brand" with a team of young professionals in the image industry, to "Tips to Fit & Flatter" with Windermere Real Estate's west coast symposium, to Faith Cage's "From Fear to Freedom".  Our 2012 goal is to attract more "peak performer" clientele, as well as coach more people via speaking engagements and it's manifesting!  -Thank you so much for your referrals here.
 Personally, I've been finding my two feet after losing my Father and cousin in Q4 of 2011 & am getting back into shape (from the inside-out).….Typically at this time of the year, I'm speaking on a Royal Caribbean Cruise, but this year I'll be rejuvenating on a trip to Thailand!  Call now to reserve your virtual or in -person style session now through April 20th or upon re-entry – LOL!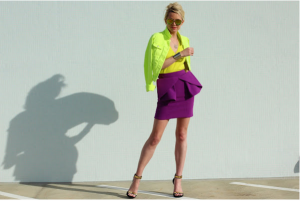 Ladies        
•    Brights, brights, brights, and more brights….plus white
•      Prints: Stripes, graphics, tribal, and florals
•      Wide leg pants, slim leg crop pants, peplum
•      Color blocking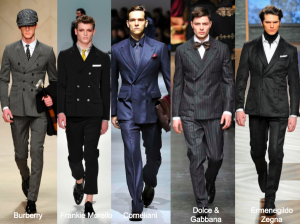 Men
•    Double breasted jackets and suiting
•      Looser, relaxed – more laid back fashions
•      Moving from the skinny to the wider, looser leg
•     Tonal hues and sun bleached neutrals + brights
I hope you've gleaned a nugget or two here, let me know how I can serve you or someone you now, either now or in the future!   
Championing YOU…YOUR CONFIDENCE, BRAND, and STYLE
From The "Inside-Out", Kim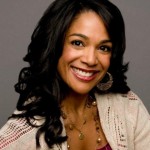 Desire more?
Kim Crumpler is Founder of Uniquely Savvy, Inc and is an 11 year veteran Personal Style & Branding Coach, Personal Shopper, Author, and Speaker. An expert, Kim delivers results and is passionate about helping men & women BE comfortable and confident in their own skin, look and feel amazing, and attract more of who and what they want in life! Kim invites you to: Join the conversation on Uniquely Savvy's facebook business page, call her for a phone consultation to determine how you will best benefit from her expertise, or book her to speak at your upcoming event. Available for keynotes, workshops, seminars, and girlfriend parties, the programs your audience will love range from personal style, to professional image and branding. Additionally, Kim co-authored, "Incredible Life: Top Experts Reveal How to Create Yours", and speaks to a variety of audiences on personal empowerment – bringing inspirational messages of hope and sharing practical tips and tools learned on her inside-out, "From Fear to Freedom" journey. Contact Kim @ 425.503.9885 or learn more at www.uniquelysavvy.com.