CELEBRATING …and the day's just begun!
Today's client is a total ROCK STAR! We've been doing a complete discovery….branding and styling from the inside-out. She grew up a tomboy, and now is in a station in life whereby she wants to step into more of who she is, and "learn" how to embrace her feminine….Anyhoo, I'm totally jazzed about her pre-shopping from 6 different stores to create the look that's uniquely her own, and emailed her a detailed list of what to expect and how to best prepare/dress for shopping success…..
This is what she wrote back – yup, Rock Star!
…Sacred space, I'm honored and excited all at the same time…happy Thursday friends! XO
P.S. Let her know not to worry. I don't mind her telling me if she doesn't like something – even better! It's all about her, I just get to facilitate and witness the magic :-).
READY to BE CHAMPIONED in YOUR STYLE, BRAND & CONFIDENCE?  Call me… 
425.503.9885 ~ kim@uniquelysavvy.com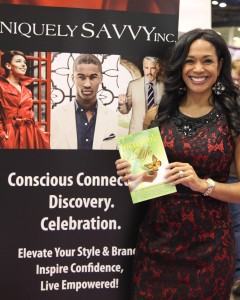 Kim (Crumpler) Peterson is Founder of Uniquely Savvy, Inc and is a Champion of People who have a conscious connection to wanting to BE their best and dress their best to align from the inside-out!  Kim works with individuals, teams, and organizations to elevate authentic personal brands and style, inspire confidence, and live more empowered.  As a keynote speaker, image consultant, and personal style & branding coach, she works tirelessly, decisively and thoughtfully to bring about goal oriented solutions and results to those she serves.  You're invited to: Join the conversation on Uniquely Savvy's Facebook business page, call for a free phone consultation, or book Kim to educate & inspire at your next!   Available for keynotes, workshops, seminars, and girlfriend parties, the programs your participants will love range from personal style, professional image and branding, to hope, freedom, faith, and living an incredible life in spite of trauma. Kim co-authored, "Incredible Life: Top Experts Reveal How to Create Yours".  Contact Kim @ 425.503.9885.