Wardrobe & Style Analysis
Are You…

• Stuck in a Rut, Doing What You've Always Done?
• Have a closet full of clothes and Nothing to Wear?
• Positioning Yourself for Leadership & Promotion?
•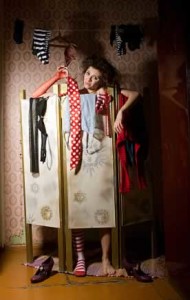 Not Feeling Comfortable & Confident in Your Own Skin?
• Sick & Tired of Wasting Time and Money on Mistaken Purchases?
• Desire Balance Between "Stylish & Put Together" and "Comfortable"?
• Having Trouble Matching Your Outer Appearance with Your Inner Talents, Feelings and Aspirations?
• Ready to Find Styles that Look Right for YOUr Shape and Age without Looking too Conservative, Boring or Frumpy?
•Ready to Get Seen & Attract More of the Clients and Opportunities You Really Want?
Uniquely Savvy's approach is to support you in achieving confident breakthroughs as you build an authentic, effortless, and cohesive wardrobe and Statement of Style based on a holistic view of YOU and the unique value you bring to the world – personally and professionally.
Kim takes into consideration YOUr unique genius – your personality, skills, talents, abilities, vision, values, career path, lifestyle, budget, and style to include your best practices to fit and flatter – not just the trends. You'll love the clarity that comes from the process!  Kim is just as creative as she is goal oriented – customizing every bit of your consulting and shopping to uniquely reflect your thumbprint so that you can achieve the results you desperately desire.
BE The Total Package:  Get Seen & Heard for all the Right Reasons…and Attract More Outta Life!
---

 Shop My Closet – Audit, Edit, Mix It
Did you know?
Uniquely Savvy can help you eliminate the frustration of "I have a closet full of clothes and nothing to wear" simply by shopping your own closet…and planning your outfits from work to weekend!
Let's analyze your wardrobe for who YOU are TODAY.  Together we'll clear the clutter and get clarity on what's working, what's not, and then shop your closet to mix new looks that give and added flair!
•Get out of your style rut
•Save time getting dressed
•Decide which pieces to keep, purge, alter
•Utilize accessories to update for a pulled-together look
•Maximize remaining pieces to create new combos reflective of your Personal Brand and Statement of Style
Whether you need a thorough audit and edit or whether you would simply love help identifying fresh combinations using your existing pieces, give us a call! Our savvy clients repeatedly say this is our most valuable service -especially after we've shopped to fill the gaps!

Shop My Closet includes your "Personal Must-Haves Shopping List."
---
 Wardrobe Lookbook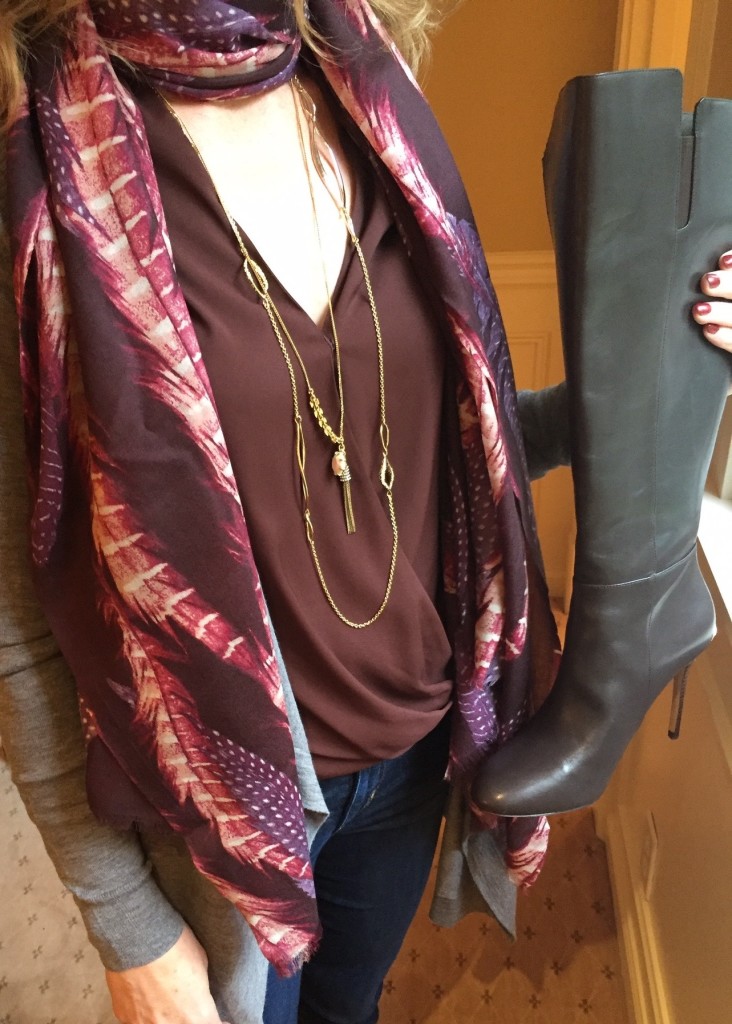 Dress effortlessly with confidence and ease.  One of your smartest investments for effortless, consistent and fabulous style – the LOOKBOOK.  Remembering all of your unique wardrobe combinations is a snap with the Wardrobe Lookbook, a customized, easy-to-read digital photo compendium of coordinated outfits from your own closet. Dress with confidence and ease no matter where your lifestyle takes you, and look pulled-together from head to toe…in a pinch!
---
---
Ready to elevate your executive presence, personal brand identity or statement of style?
If it's time to live more empowered, lead with your strengths, and attract more of who and what you want in life, call Kim today 425.503.9885!