Personal Shopping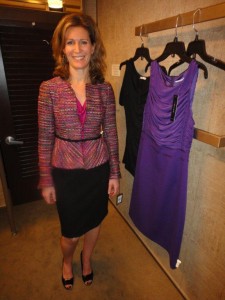 Whether you find shopping a joy or a chore, Uniquely Savvy delivers results with proven personal shopping expertise. Save time and money with pre-shopped pieces that reflect your wardrobe needs and fit your established budget. We'll shop exactly the right stores and pick only pieces that communicate your Personal Brand and Statement of Style. No more crowded dressing rooms, no more commissioned salespeople.  Just a fast, efficient, truly personal, and fun shopping experience.
Benefit from Kim's 25+ years of expertise in personal styling, fit, color.
Be inspired to try new pieces that you would have never chosen for yourself. Learn how to look more pulled together from work-to-weekend.
Get exacting alterations; make your new purchases shape & grace just so.
Rock the way you look, love the way you feel!
---
Shopping Excursions
Ready to step into the wardrobe that you've always wanted? Take a two, five or 8 hour shopping excursion with Kim to learn how to dress to reflect Personal Brand and unique Statement of Style….
Experience style success, coaching and personal shopping in one focused, life-changing day.
Learn the art of shopping smart and avoid costly mistakes.
Learn to shop malls, boutiques, or consignment stores…from designer to discount.
---
Online Shopping
If you're pressed for time, or live where your selection is limited, online or catalog shopping is your ticket to a savvy new you. Uniquely Savvy virtually shops with or for you online to find that perfect piece you just can't seem to find!
See all our Virtual Style services >
---
Gift Shopping
Let Uniquely Savvy choose exactly the right gift for that special someone—and give them the most precious gift of all: Your time!