Personal Brand Building & Development

"Mine Your Truth.  Own Your Truth. Speak Your Truth.
Dress Your Truth.
Live Your Truth Out Loud with Integrity. 
Be the Total Package. "
~ Kim Peterson

Taking ownership of YOUr unique genius & knowing how to distinctively package it to articulate your value is your compass to achieving game-changing success, confidence & fulfillment with greater ease – in business and in life!
Did you know?
YOU are your brand… and personal brand is about IDENTITY.
Are You…
 • Suffering from Imposter Syndrome?
• Positioning Yourself for Leadership & Promotion?
• Not Feeling Comfortable & Confident in Your Own Skin?
• Desiring Clarity, Confidence or Focus for Branding YOU or Your Small Business?
• Unclear How to Effectively Speak About What You Do & How You Deliver Results?
• Ready to Take Ownership of YOUr Unique Gifts & Abilities So You Can Make a Bigger
Impact in the World?
•Ready to Get Seen, Get Heard and Attract More of the Clients & Opportunities You Really Want?
If YES, let's mine your truth, consciously connect to your value, unveil your inner champion and develop your Personal Brand and Signature Statement of Style to align from the inside out.

Together, let's champion transformational breakthroughs around YOUr personal brand, identity, story and style, so you're equipped to:
(S)PEAK
(A)CT
(L)OOK
(L)IVE
YOUr authentic brand out loud in a clear, focused & powerful way so you stand out in a crowded market while bringing your unique gifts to the world!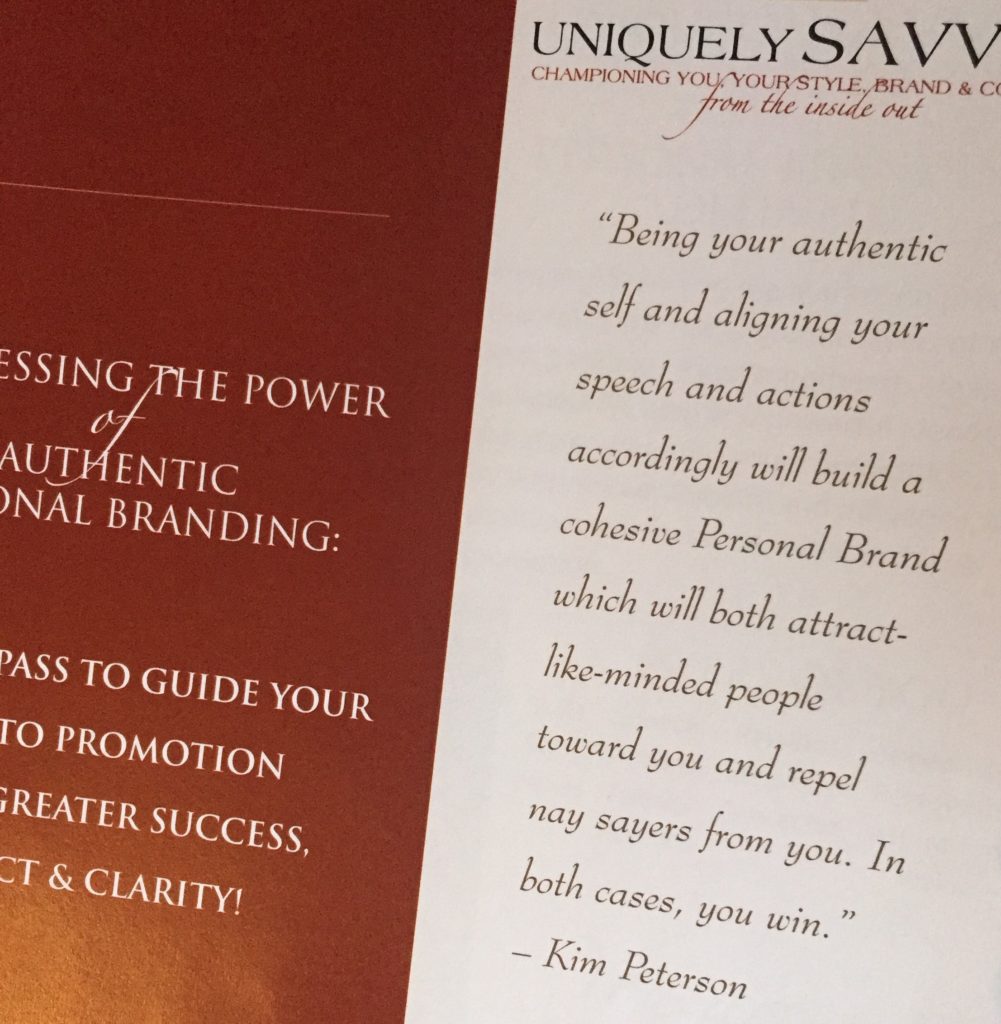 Uniquely Savvy's take on on Personal Style & Brand consulting is about the conscious connection between your authentic self, your unique story, and how you show up in the world, to include the clothes you choose to wear – your "brand packaging".
Among other questions, since 2000, our foundational discovery process has helped clients achieve new levels of confidence when answering:
WHO AM I?
I AM ____________________________
WHAT'S MY UNIQUE CONTRIBUTION?
My unique gifts and talents that differentiate me from my competition are _____________________


WHAT'S MY BRAND PROMISE of Value?
My brand identity statement is ___________________________
WHAT'S MY STATEMENT OF STYLE?
My confident, aligned, effortless and savvy statement of style is ___________________________
Your answers to "Who am I?" and beyond along with your personal branding experience culminate in a celebratory, powerful, and elevated BRAND IDENTITY STATEMENT & SIGNATURE STATEMENT OF STYLE and outward presence that aligns with your personality, purpose, passions, skills, talents, abilities, values and more!
If you're ready for a holistic, customized, and detail oriented approach to:
• Standing Out in a Crowded Market
• Elevating Your Influence & Leadership
• Gaining Clarity Around Your Vision, Values & Goals
• Achieving Confident, Aligned, Effortless & Savvy Style
• Inspiring Trust and Confidence in Yourself & Others

• Creating an Impactful Elevator Pitch that Positions You for More Wins
Glean additional insights here, then call Kim for a complimentary discovery session to determine best next steps!
Personal Brand & Style Case Study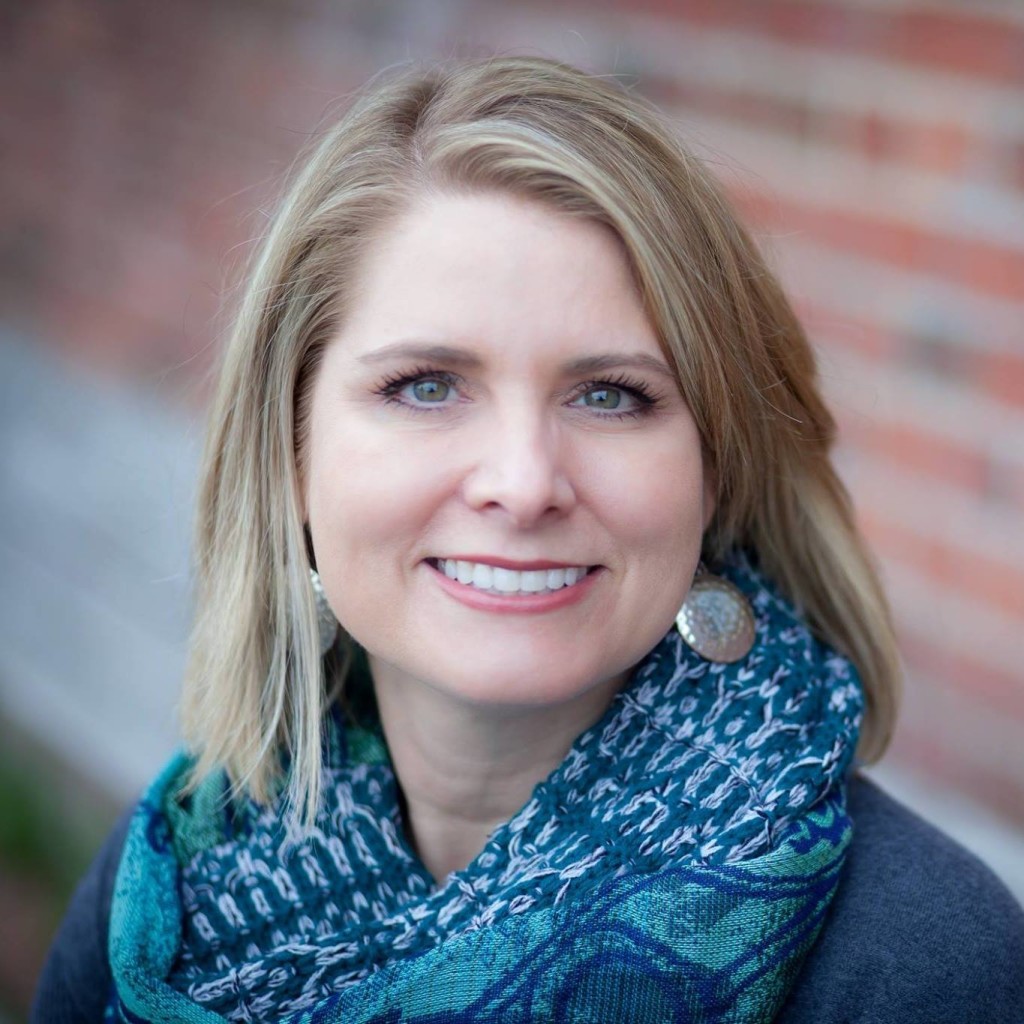 Sandi Tampa, Realtor – Windermere
"Hiring you has been one of my best investments.  You helped me articulate my brand then empowered me to showcase that brand with my appearance.
The benefits run deep.
• First, it's the gift of time.  I can assemble an outfit in minutes—this is huge. Before, I would waste precious morning time trying to assemble an outfit that never quite worked.
• The second gift is confidence.I look and feel great in my clothes and with this, I can take on the world (or at least make the world believe that I can!).
• Lastly, in 2014 I had my best year (yet).  When you helped with my re-brand my income rose 40% to hit my audacious stretch goal, a number I was able to repeat again in 2015!
While hard work and tenacity achieved the goals, having the confidence in my visual appearance and overall personal brand set me up for the success!"
-Sandi Tampa
Mine Your Truth & Emerge from the Struggle:
Achieve Effortless, Aligned & Savvy Style
Speak with Impact & Unshakable Confidence
Clarify & Live Your Vision of Success
Own Your Unique Genius
BE the Total Package!
Get Seen, Get Heard for All the Right Reasons & Achieve Game-Changing Success
with Confidence, Clarity and Ease!

Call 425.503.9885 for a Complimentary Needs Analysis.