Style Packages
If you need targeted personal brand or style advice and want a great value for your investment, consider one of our comprehensive packages, which combines several services to deliver an efficient pathway to effectively communicating your personal brand and statement of style with confidence. You get Kim's full attention as she guides you through the basics and beyond, leaving you with the knowledge and confidence you need to look and be your best from work to weekend!
The Executive Package

You're are at the helm and you have a job to do. While you have more important things to consider than your wardrobe and appearance, you are savvy to the impact it plays on your executive presence. You understand that major mistakes in appearance can be detrimental, yet like most, you need to audit your wardrobe and you don't have time to source a cohesive wardrobe that aligns with your corporate brand–or demanding schedule.
Uniquely Savvy brings years of executive experience and discernment to the role of trusted advisor and image consultant. We have a reputation for delivering timely solutions with a pragmatic approach that the C-suite mindset tends to appreciate. We'll do a needs analysis, create a strategy to include shopping, then you save you time and money while implementing your cohesive and confident wardrobe plan which will move you effortlessly from the office, to the boardroom, to the stage and the airport.
Champion Your Signature Statement of Style Package

This style and shop makeover package is for YOU if you're positioning yourself for promotion, up leveling your wardrobe and appearance or are simply ready to take ownership of your authentic and empowered self -and desire to effortlessy dress to elevate, inspire, and align who you are and what you're about from the inside out!
If this is you, you are ready to:  Stop being invisible and are committed to getting seen and heard professionally or otherwise, move out of frumpy and "stuck-in-a-rut" and into fabulous with a "closet-full-of-possibilities", and you're ready to BE more comfortable and confident in your own skin as you embrace all you were uniquely fashioned to be! You can't wait to step into the shoes you're gonna love, slip into that dress that makes you sparkle and shine, or rock that suit and bow tie that affirms the truth of who you are and what you bring to the table! You are proud of how you emerged after transition, and now?  Now you're ready to celebrate!
CONGRATS!
Answering, "Who Am I" in addition to others discovery questions, we'll define your Signature Statement of Style as a reflection of who you are (YOUr Personal Brand Identity) today -and where you're headed!  Next we'll identify best fit to flatter best practices for your shape and color creating the perfect trifecta for a fortified foundation for analyzing and shopping your closet.  Here we'll do an audit and edit for alterations, donations and for creating your "Personal Must Haves" list for shopping.  Because you're now inspired, educated, and equipped, the next step – shopping to fill the gaps- actually becomes FUN!  According to your Signature Statement of Style profile, budget and lifestyle we'll head to the stores and shop discount to designer to create head-to-toe looks according to your specific needs.  And, yes pre-shopping is available and will most definitely help you save your valuable time. The net result?  You'll be rockin' your Signature Statement of Style with  presence and pizazz as you lead with confidence from work to weekend!
"According to a new study by the Center for Talent Innovation, a non-profit research organization in New York, being perceived as leadership material is essential to being promoted into leadership positions. In fact, the 268 senior executives surveyed said "executive presence" counts for 26% of what it takes to get promoted…"
For Men Only Package
Look, we get it here. Not only do you not like to shop, it's a painful and necessary evil (somehow you all seem to have the same mindset)!
Not to worry, as one gent said, "Kim makes it fast, easy, and fun even".
Whether you want to land the date or get more respect in the office, we will do a quick needs analysis, grab some measurements, use visuals to help you quickly define your preferences, make a shopping list – then create a strategy for getting 'er done!  Shopping according to your lifestyle and budget, give Kim 2 – 3 hours of your time and I bet you'll say, "I wish I would have done this sooner!"
In that time frame, you'll likely be able to select from at least a 2 week rotation of mix-and-match ensembles that will help you dress with confidence and ease. If you want to take a more comprehensive approach, check out additional personal style packages.  For your perfect fit, inquire about J Hilburn custom and ready-to-wear options.
How it Works
• We'll do a needs analysis and determine the best solution for you based on objectives, learning style, rhythm, personality, and budget.
• Prior to meeting, you'll complete a confidential and comprehensive questionnaire listing your professional, social, personal brand, style and lifestyle goals.
• Next, we'll either meet at your home where we have access to your complete wardrobe, on site at your office, or on site at the store of your choice.
• Depending on your individual needs we will then: define your personal brand, create your statement of style, determine your best colors and styles to fit and flatter, evaluate your wardrobe, or create a shopping plan.
• Now that the foundation has been laid, we're ready to confidently shop to pull it all together! Shopping outcomes are versatile, within budget, and seasonal pieces or wardrobe capsules can be dressed-up- or-down and easily mixed-and-matched across lifestyle demands.
The Results
A more effective and visibly confident and stylish you. Your appearance is aligned with the strengths of your personal brand identity, unique contribution and overall style, and you are now empowered to attract more of who and what you want in business and in life!
To Use
Be consistent, constant, and clear in the message your wardrobe and executive presence is communicating. (S)PEAK, (A)CT and (L)OOK in ways that reflect your personal brand identity, your task, role, and audience. Evaluate your wardrobe and personal brand every 6 months at a minimum.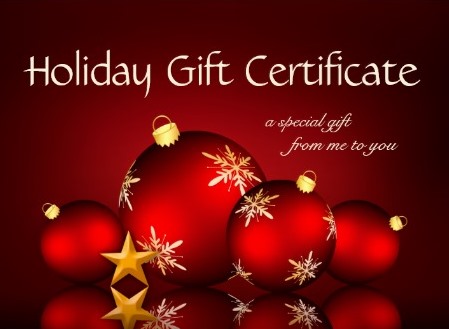 Gift Certificates
A Passport to Confidence & Personal Style! Always on trend with unbeatable cost-per-wear, give the gift of confidence and personal style to everyone you know! Uniquely Savvy's gift certificates are unique and lasting gifts that do what few other gifts can: empower your friends and family to look and feel fabulous, confident, and aligned from the inside out!
Ready to elevate your executive presence, personal brand identity or statement of style?
If it's time to live more empowered, lead with your strengths, and attract more of who and what you want in life, call Kim today 425.503.9885!