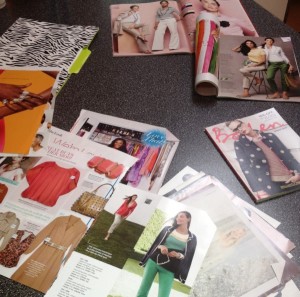 This client leads with strategy, competence, and attention to detail & wants her clothes to
support her in effectively communicating
who she is and what she's about!
While initially disappointed and down from a recent shopping experience, this experienced & professional woman learned that so much of who she IS and what she loves to wear is reflected in her closet…she just didn't know it!
More importantly, she also *received* some solid first impression truths that rocked her world!  As she opened the door in (nice) sweats, the attributes of what she brought to the table had nothing to do with her body or her "style".  It was all about unadulterated her.
Among others, some personal brand attributes:  Playful, pragmatic, strategic, experienced, confident, competent, approachable, and valued -she also exuded a natural & appropriate sexiness that came from a blend of her warm personality, smile, confidence, and graceful movements. She didn't have to try, she just was….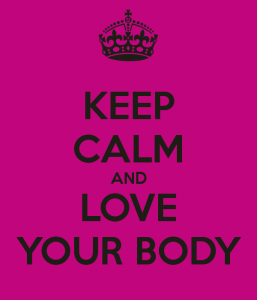 …She did it!  While she was initially "disappointed with myself and need a new acceptance of my body", with her new awareness of her natural confident and feminine projection (with the body she has), and after getting reconnected with some of her core strengths, she was excited about no longer 'hiding" and became ready to celebrate the net of all her personal brand attributes.  In a way that is exciting, appropriate and approachable, the goal was to create an authentic style which accurately communicates the fullness of her brand messaging, and we did it!
Style Training Camp Questions:

What is my style & visual brand?  Trying to figure it out….
What should I be wearing for my shape? I want to be excited about it….
What's age and work appropriate?  Some people say I dress too old for my age….
What should I buy and where are some ideas of places to shop?
In the end, here's what we did:  We defined her brand attributes and statement of style, determined best color and fit practices, and audited her closet.  I sent her on a mission, saying "If you got just this one item, you would greatly maximize your wardrobe."
On the way out, a hug came with a "Thank you, this was confidence building."….Just got an email….She bought two & is ready to have me back over to mix-n-match and fine tune!
Who's holding a mirror to you, helping you see more of personal brand & style strengths?  Are you dressing to align?
Enjoy the process, it's liberating!
READY to BE CHAMPIONED in YOUR STYLE, BRAND & CONFIDENCE?  Call me… 
425.503.9885 ~ kim@uniquelysavvy.com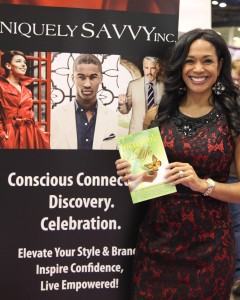 Kim (Crumpler) Peterson is Founder of Uniquely Savvy, Inc and is a Champion of People who have a conscious connection to wanting to BE their best and dress their best to align from the inside-out!  Kim works with individuals, teams, and organizations to elevate authentic personal brands and style, inspire confidence, and live more empowered.  As a keynote speaker, image consultant, and personal style & branding coach, she works tirelessly, decisively and thoughtfully to bring about goal oriented solutions and results to those she serves.  You're invited to: Join the conversation on Uniquely Savvy's Facebook business page, call for a free phone consultation, or book Kim to educate & inspire at your next!   Available for keynotes, workshops, seminars, and girlfriend parties, the programs your participants will love range from personal style, professional image and branding, to hope, freedom, faith, and living an incredible life in spite of trauma. Kim co-authored, "Incredible Life: Top Experts Reveal How to Create Yours".  Contact Kim @ 425.503.9885.