Congrats to Habitat for Humanity King County:
They raised nearly $40,000 for their affordable home building projects!  -Uniquely Savvy's team of 9, was honored to participate in Habitat's 3rd Annual Build-a-Thon in Renton, WA on October 5th in effort to support Habitat's mission of "providing hard working, low-income families with affordable homes."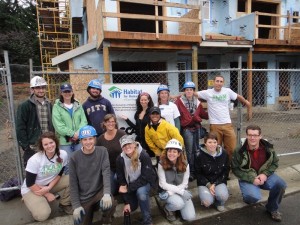 The Unexpected, but Fun News?
Just got an email from HH to say our team was the Habitat Leader of the Month, contributing $3,195 to HH's homebuilding program. Our very own Deanne Wilson was the 2nd top fundraiser, followed by another Savvy team member, Betsy Weyer!  Thanks gals for your commitment to rally and gain support from others.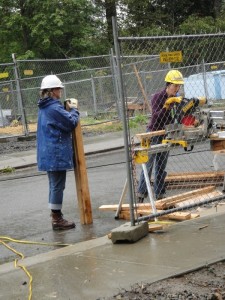 THANK YOU to  All Who Donated to this Beautiful Community Effort:
Your generous gifts helped to make the dream of home ownership a reality! This program really makes a difference.  While the homeowners are required to put in 500 hours of labor, a grateful homeowner (10 or so years later) still volunteers her time in order to pay it forward…While I never was a Habitat recipient, I did grow up very appreciative of the  assistance and kindness of others in our community to ensure I had a roof over my head.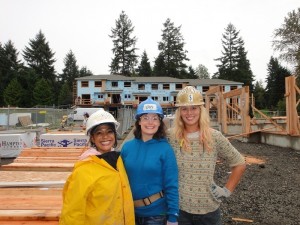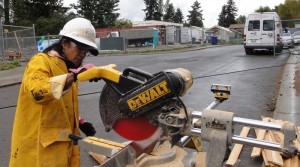 The Project Goal: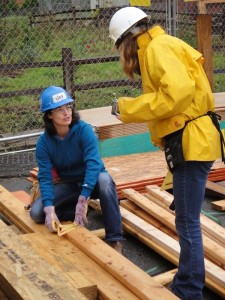 To build a multi-unit condo development for local families in Renton.  -Fun, committed, and grateful Habitat employees, AmeriCorps volunteers, and future  homeowners worked  alongside several Seattle volunteers over the course of the week.
Our Team: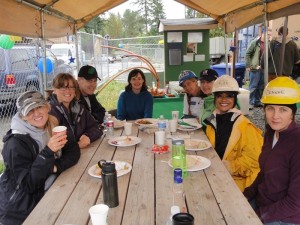 Thank you to all who came out and donated your care, your time, and your talents.  Many came from Windermere Real Estate:  Deanne Wilson, Betsey Weyer, and Domenica Lovaglia.  The rest of our team?  Steve Freeman of Twins Hardwood Floors, Paul McFadden of Legacy Group, Anita Dizdar of Key Bank, Joy Corbin – an expert mom with past building experience, Inky Berge of MS, Elisha Nelson, and yours truly….me!
 Jobs: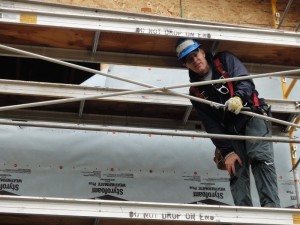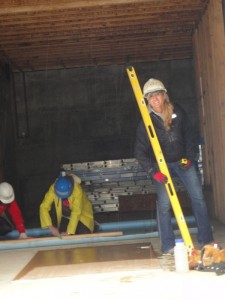 With a variety of skill levels , we worked on framing, deck repair, painting, siding, and much, much more –using the table saw, building shelves, and pounding nails. We worked hard and learned quite a bit (at least I did…..) and enjoyed the sense of community and contribution with friends and clients – old and new.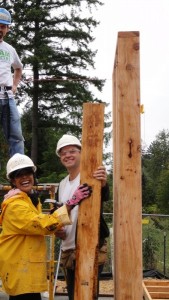 Best Dressed…Stylish, Yet Practical?
Joy and Domenica -check out Joy's Value Village pink cowgirl boots!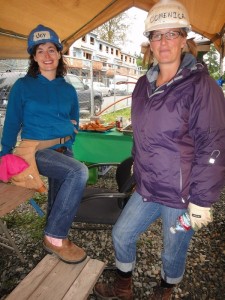 Special Thanks:
Betsy Weyer for introducing me to Habitat (2008) in Bay St. Louis where we helped to build post Katrina.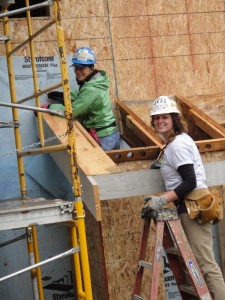 Kelly Peterson for informing Uniquely Savvy of the Renton Habitat opportunity -all the way from Thailand!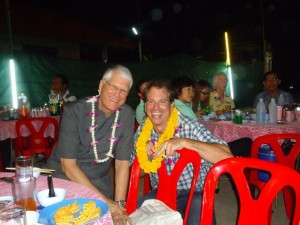 If you are interested in participating in future habit builds or fundraisers, or know of a good candidate for a Marketing/Special events intern, please contact gena@hatibtatkc.org.
…Like I said, building a fabulous wardrobe is like building a fabulous home.  The both need a solid foundation!
Championing YOU, YOUR BRAND, and YOUR STYLE from the "Inside-Out" – Kim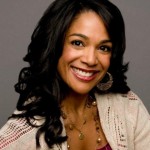 Desire more?
Kim Crumpler is Founder of Uniquely Savvy, Inc and is an 11 year veteran Personal Style & Branding Coach, Personal Shopper, Author, and Speaker. An expert, Kim delivers results and is passionate about helping men & women BE comfortable and confident in their own skin, look and feel amazing, and attract more of who and what they want in life! Kim invites you to: Join the conversation on Uniquely Savvy's facebook business page, call her for a phone consultation to determine how you will best benefit from her expertise, or book her to speak at your upcoming event. Available for keynotes, workshops, seminars, and girlfriend parties, the programs your audience will love range from personal style, to professional image and branding. Additionally, Kim co-authored, "Incredible Life: Top Experts Reveal How to Create Yours", and speaks to a variety of audiences on personal empowerment – bringing inspirational messages of hope and sharing practical tips and tools learned on her inside-out, "From Fear to Freedom" journey. Contact Kim @ 425.503.9885 or learn more at www.uniquelysavvy.com.