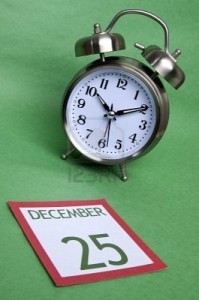 SAVE TIME.  REMOVE THE HASSLE. ENJOY YOUR HOLIDAYS!
Are you the busy professional with no time to shop?  Want to spend more time with your friends & family this holiday season? Hate going to the crowded malls?  Unsure of what to get and…where?  Perhaps you made a dent in your list last weekend, but you just know you need some help!
I'm at your service, your consistent Personal Shopper.  No need to once again explain your gift giving needs to another sales associate at yet, another store….I got it handled!  Tell me one time, and I'll track it down across the stores  or online with, the same strategic planning, the same eye for detail , the same delivery of customer service and … results.

From technology gifts to fashion, I've been holiday shopping for busy CEOs & individuals for 10  years!
CALL UNIQUELY SAVVY & GET YOUR GIFT SHOPPING CHECKED OFF YOUR LIST!
We provide gift ideas & shop for those on your list no matter a man or a woman, young or old…… Uniquely Savvy shops from discount to designer, wraps, and delivers…..results.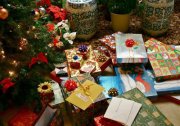 HAVE YOU THOUGHT ABOUT GIFTING A MEMORY?
Let's brainstorm an  "experience" for your loved one…one to create memories for a lifetime!
 UNIQUELY SAVVY GIFT CERTIFICATES AVAILABLE
Give the gift of style.  Give the gift of confidence.  Give the gift of empowering your loved one to attract more out of what they really want in life!
*Style, branding, and shopping solutions are available for both men & women.  Create your own Uniquely Savvy experience or visit www.uniquelysavvy.com for custom color or body analysis solutions or to review gift package options for the individual who wants a more comprehensive approach to their personal style & brand investment.  Don't forget to check out our "Virtual Style" program!
Championing YOU, YOUR BRAND, and YOUR STYLE from the "Inside-Out" – Kim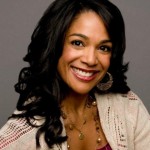 Desire more?
Kim Crumpler is Founder of Uniquely Savvy, Inc and is an 11 year veteran Personal Style & Branding Coach, Personal Shopper, Author, and Speaker. An expert, Kim delivers results and is passionate about helping men & women BE comfortable and confident in their own skin, look and feel amazing, and attract more of who and what they want in life! Kim invites you to: Join the conversation on Uniquely Savvy's facebook business page, call her for a phone consultation to determine how you will best benefit from her expertise, or book her to speak at your upcoming event. Available for keynotes, workshops, seminars, and girlfriend parties, the programs your audience will love range from personal style, to professional image and branding. Additionally, Kim co-authored, "Incredible Life: Top Experts Reveal How to Create Yours", and speaks to a variety of audiences on personal empowerment – bringing inspirational messages of hope and sharing practical tips and tools learned on her inside-out, "From Fear to Freedom" journey. Contact Kim @ 425.503.9885 or learn more at www.uniquelysavvy.com.