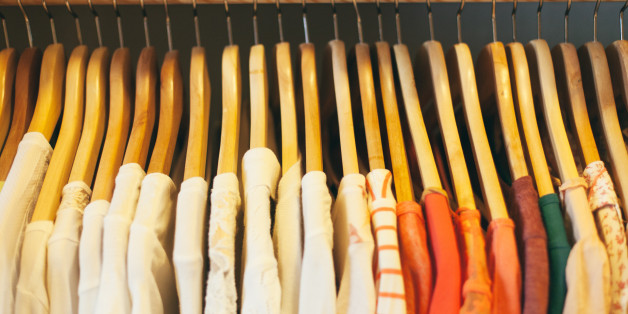 Photo Credit: Tuan Tran via Getty Images
How does clothing impact you?
My friend Jill Ferguson, a blogger for the Huffington Post, wrote about "enclothed cognition" stating that your style and the clothes you choose reflect and affect your mood, health, and overall confidence. Reading her work was the inspiration behind my blog post today because indeed, there is a VERY strange power in clothing!
CLOTHING IMPACTS OUR:
• Attitude
• Mindset
• Decisions
• Self-concept
• How other's perceive us …and therefore, how others treat us
Clothing also communicates to the outside world about who we are – our brand identity – and what we represent. The language of our overall look can tell the story of our personality, professional skills, talents, competencies and confidence – drawing others toward us or keeping them at bay.
Let me back up.
You might be asking, "What does she mean about brand identity?"
Whether you are in business for yourself, work for corporate America, or are a FT mom or college student – you have a brand. Everybody has a brand because brand is about your identity. Your brand is the *experience* of YOU and can be communicated through the way you (S)PEAK, (A)CT, (L)OOK, and (L)IVE out loud. It tells people what you're about, what your unique offering is, and helps people know how, if at all, they want to be in relationship with you personally or professionally.
Today's blog highlights (L)OOK – with a focus on wardrobe and appearance.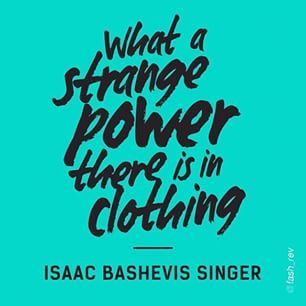 CONSIDER THIS:
YOU are your brand and your clothing & appearance is your brand packaging. Is the language of your look accurately articulating what you want? When your look is in alignment with the truth of your brand, these are some immediate benefits: your mindset shifts and your confidence elevates. With consistent alignment, in the long run, you will more readily lead with strengths, gain more credibility, increase your bottom line as you attract like-minded clients and/or people into your life, and feel more fulfilled.
Below are (3) examples of how clients have harnessed the power of clothing to support them with their professional objectives and (1) example of how up leveling your wardrobe does not need to break the bank!
HARNESS THE POWER of CLOTHING to COMMUNICATE YOUR PERSONALITY, SKILLS & TALENTS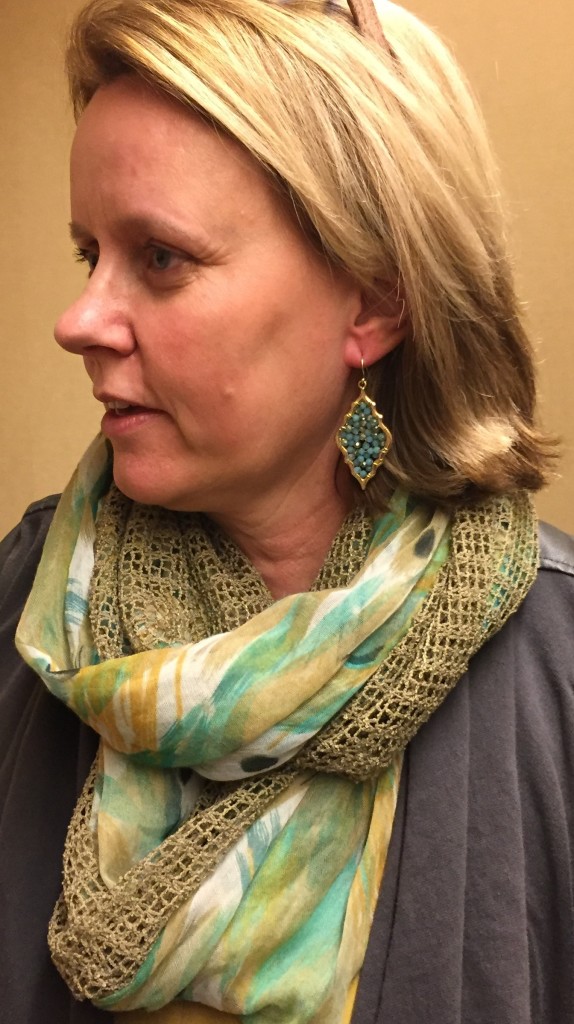 Melinda Slater, Slater Interiors
Meet Melinda.  Melinda is a seasoned interior designer who is expanding her business and desires to attract clients who have larger projects requiring her years of experience and unique design detail. The type of projects that will be most fulfilling to her will demand her project management capabilities and her comprehensive approach to creating results through her ability to be both highly creative, yet very strategic and goal oriented.
When we shopped to create her outfit for a marketing video, we were very intentional in selecting style details that would speak to her brand attributes.
GLEAN TIPS HERE:
• Creative & Unique – Use of mixed materials, textures, and colors (gray, yellow, aqua, cream)
• Experienced – The color choices and textures show her ability to create something outside of the box. The overall look was juxtaposition between classic and creative – and bold, yet understated.
• Comprehensive – Layers can communicate both (experience) and a "comprehensive" approach because there's more than one simple dimension.  Here there is quite a bit of  interest to draw the eye in (scarf, mixed material blazer, natural bracelet and earrings). Her overall look is complete and lacking nothing, while still looking effortless.
• Strategic & goal oriented – The net effect of the whole outfit looked stylish & harmonious, yet still spoke the language of "you can count on me to get the job done" –nodding to her logical sensibilities.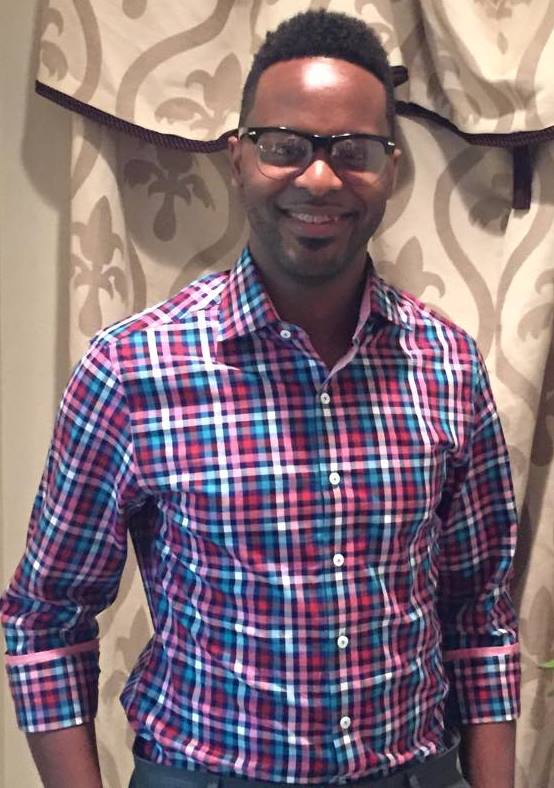 JR Nobles, Realtor
GENTLEMAN:  Watch this video for (3) unique examples for you!
HARNESS THE POWER of CLOTHING to INCREASE YOUR BOTTOM LINE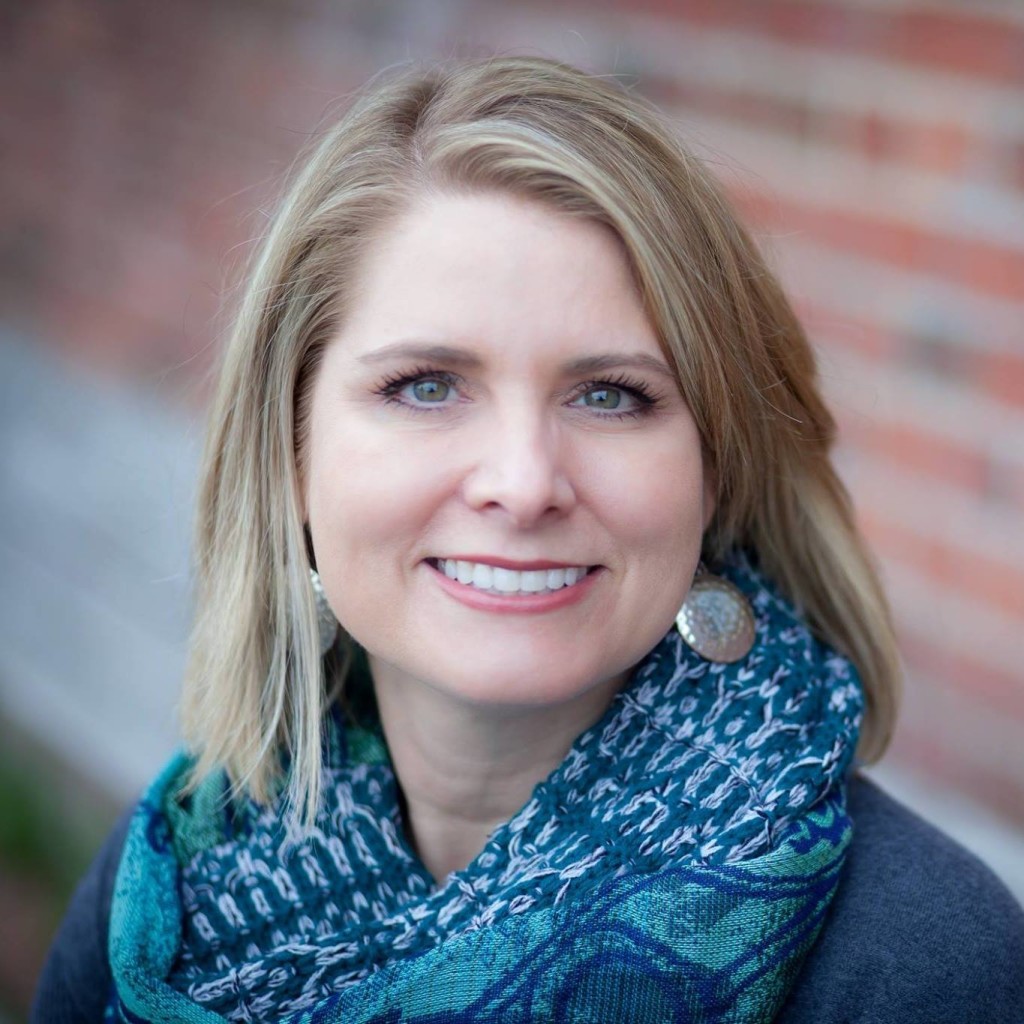 Sandi Tampa, Windermere Real Estate
Among other things, Sandi had this to say about how investing in her appearance and personal branding efforts helped increase her bottom line:
"Lastly, in 2014 I had my best year (yet). When Uniquely Savvy helped with my re-brand my income rose 40% to hit my audacious stretch goal, a number I was able to repeat again in 2015! While hard work and tenacity achieved the goals, having the confidence in my visual appearance and overall personal brand set me up for the success!"  (CLICK HERE for Sandi's full review…)
UP LEVELING YOUR WARDROBE DOES NOT NEED to COST a FORTUNE in MONEY or TIME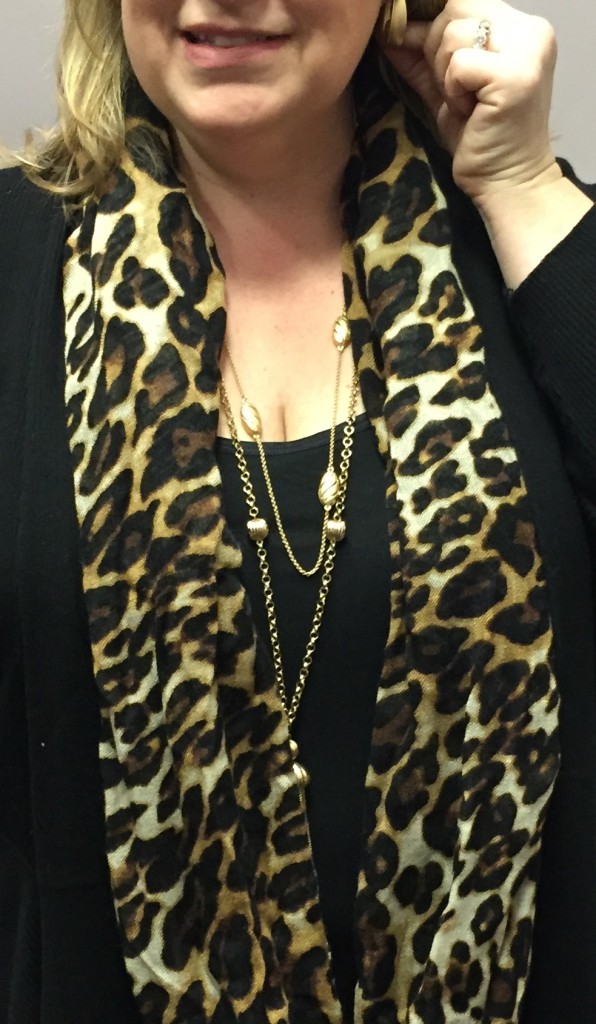 Jackie, Professional Organizer
Meet "Jackie", a Professional Organizer who was ready to up level her look so she could catapult her business to the next level in 2016. First we spent a couple of hours defining her brand and style, determining best practices for dressing her shape and coloring, editing her closet and coming up with a strategic shopping list to fill her gaps.
Next, we shopped to implement the plan and I couldn't be more thrilled for her! She recently sent an email to say that we ended up with (41) mix-and-match items, saved more than she spent, and that the average cost per item was only $15.40!
Again, up leveling your wardrobe does not need to cost a fortune in money or time!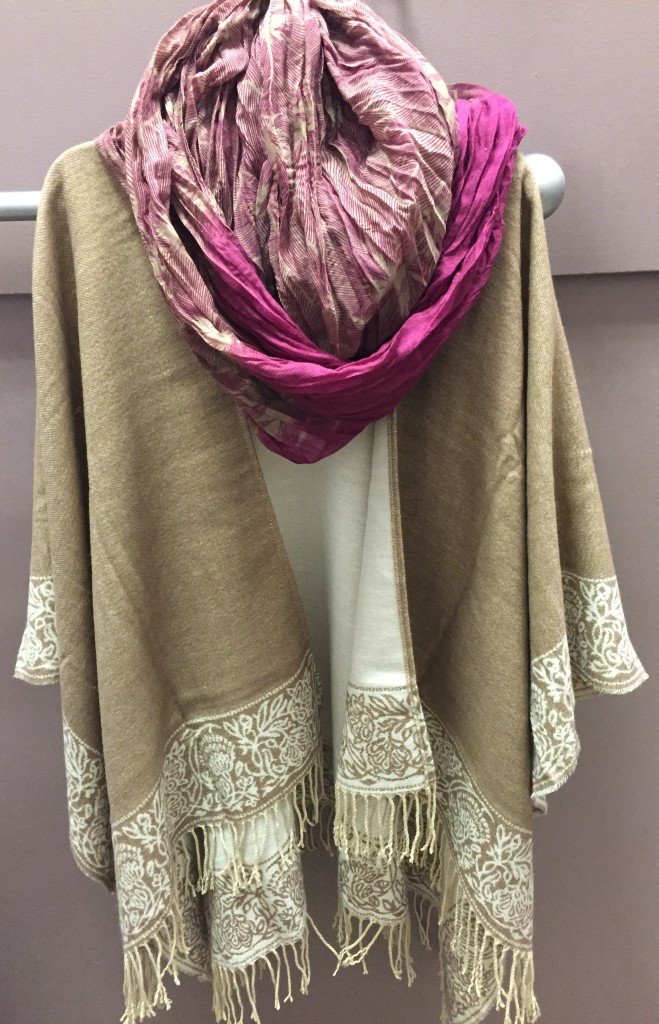 Jackie's Shopping Experience At-a-Glance:
• 3 hours of shopping together
• Created a new wardrobe to take her from work to weekend -jewelry, scarves, tops, pants, sweaters.
41 pieces for less than $650!
• Received photos of interchangeable outfits (taken in the fitting room) so she can daily dress with confidence and ease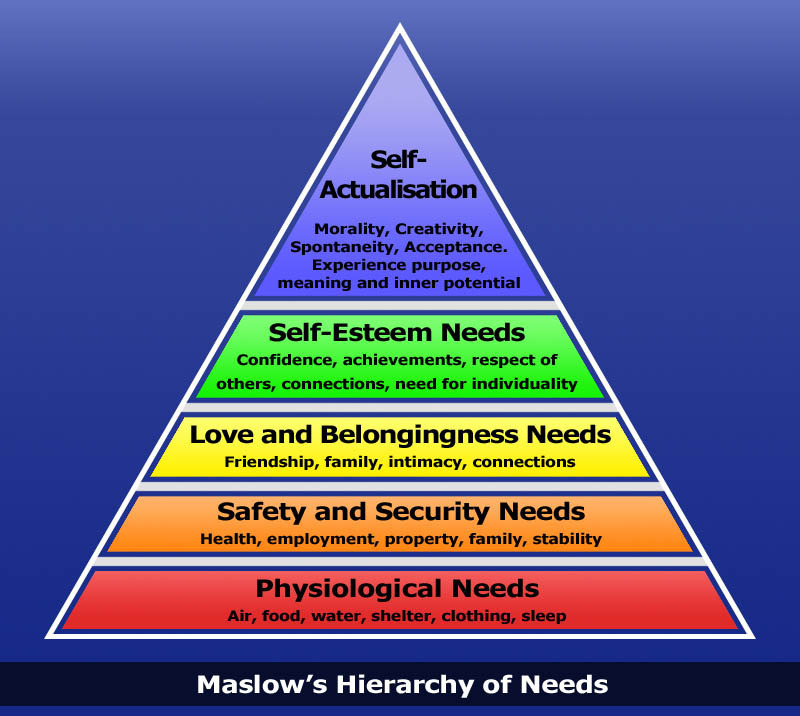 Anyhoo, assuming that we do have our basic needs met – isn't it interesting that with all the power that clothing has over us we often dress just to meet Maslow's Hierarchy of Needs? …And just to be clear, there is absolutely no wardrobe shaming going on here!  What I love about working with folks is this:  it's less about chasing the fashion trends but rather using wardrobe as a remarkable tool to uniquely support personal and professional development goals as one moves up the pyramid to self-actualization.
IMAGINE HOW YOU WOULD FEEL…
If you began dressing as a reflection, affirmation and celebration of your authentic brand identity? How would that impact your relationships or your business?
Whether you're a man or a woman, no matter your size, shape, or station in life – if you are ready to experience this strange power in clothing – the next time you're shoppin' your closet or the mall, pause to:
• Consciously connect to YOU are as your brand
• Create outfits that that align with the truth of your identity and story
• Choose symbolic pieces that when you wear them elevate your mindset and give you a mental edge to your creativity, productivity, confidence
and beyond

By the way, when you dress to align from the inside-out, notice how the way you (S)PEAK, (A)CT, (L)OOK, and (L)IVE will shift in some pretty incredible ways…it will!  You will speak with more confidence, act in ways that lead with the strengths of your personal brand, and show up to serve with more clarity and consistency.
…And not only will you show up differently, others will begin to treat you differently as well.  Clients repeatedly have shared that they have garnished more respect and influence both professionally and personally, won more business, and received a ton of compliments – now who doesn't like that?!
I would love to hear of your experiences!
Keep me posted – email me a pic and your story, I would love to celebrate you on your personal brand and style journey!
BE CHAMPIONED in YOUR STYLE, BRAND & CONFIDENCE from the Inside-Out, Kim
425.503.9885 ~ kim@uniquelysavvy.com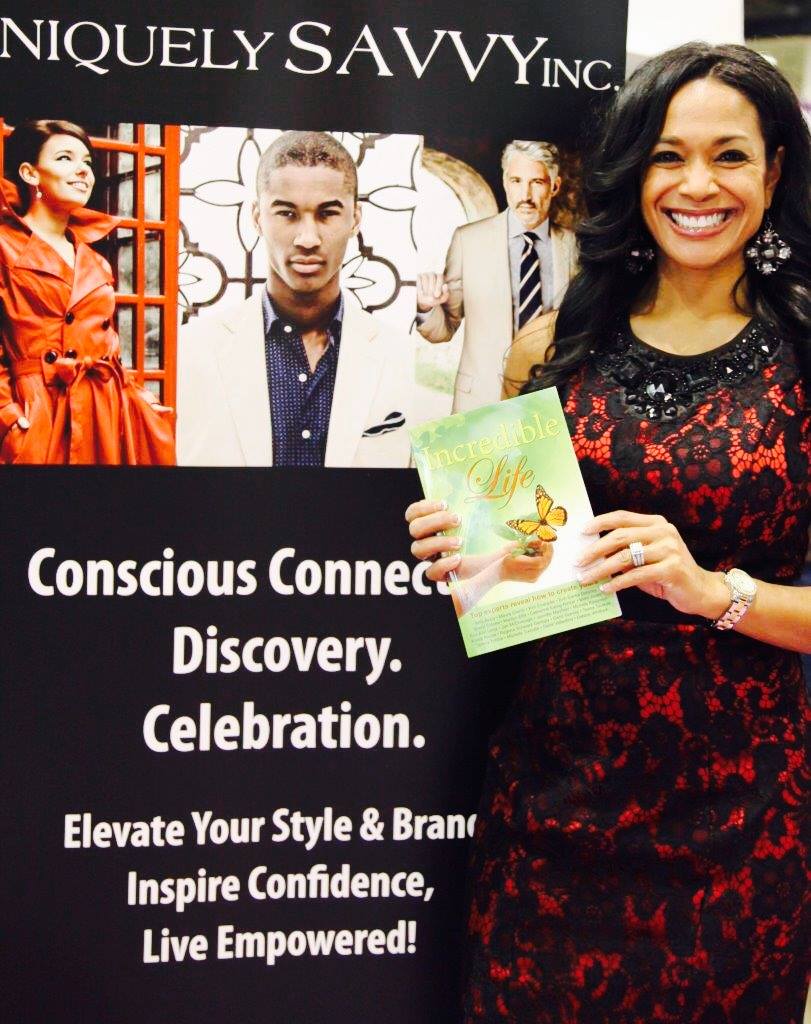 Kim Peterson is Founder of Uniquely Savvy, Inc and is a Champion of People who desire confident breakthroughs in BEing their best,  dressing their best, and showing up their best to align from the inside-out!  Kim works with individuals, teams, and organizations to elevate authentic personal brands and style, inspire confidence, and live more empowered so that they can attract more of who and what they want in business and in life!  As a keynote speaker, workshop facilitator, and personal brand & style consultant, she works decisively and thoughtfully to bring about holistic and goal oriented solutions to those she's honored to serve.