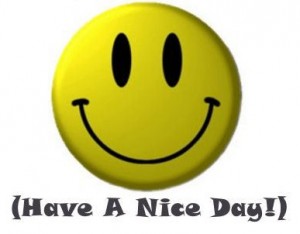 People often ask me if I'm always SO happy, positive, energetic, and put- together. "Do you always have good days?"…..HA! My answer is always a resounding, "NO!". Let's not create any illusions. Of course I have bad days. Of course, I'm not always positive and energetic – and I'm definitely not always put-together! That said, because of my commitment to both my personal and spiritual development, I have skills & tools to make healthier choices and work to respond better to the bad days, news, challenges, etc. One of the benefits of this work is that the "weightiness" of life's challenges don't seem to feel as heavy or last as long (thankfully) as they used to.

Real Time Example of Bad "Inside-Out" Style
Parts of my life feel challenging. A lot of BIG life is happening in my world right now. To share just a bit, I have two family members with cancer, a close friend with a brain tumor…and business can always be better – I always have time to care for your referrals! It's a bit overwhelming at times and, so no….I'm not always happy, positive, energetic, and put -together – BUT, I'm working through it! I'm not frozen in fear or apathy, yet how I've been feeling on the inside was reflected in how I was showing up in the world – from attitude and mind set to clothing and body language.
*On the inside: I've been sad, a little crabby….and even mad. How did this show up on the outside?
*On the outside: I've been lookin' a little schlumpy on some days, sitting with a slouch, and have noticed myself crossin' my arms (a form of self-protection).
Question: How is your mindset or attitude showing up for you on the outside? If you're feelin' on top of the world, confident,and vivacious, are you dressing in a way that aligns? If you're a little blue or too carefree, is there room to make a perspective shift and then take action in how you're presenting yourself?
The Good News
Research indicates that your attitude + your clothing choice = your behavior. Changing what's going on internally will change how you show up in the world –and how you experience it. Just like I ask you about your personal style, I'll ask you this question about your attitude. "If something is out of alignment, what can you add, change, modify, or create?" I believe you and I can find a piece of positivity -and also look good in- the midst of most of our challenges. It might be as simple as starting with a shift in our attitude/perspective.
Here are some things I'm doing to work through some of life's challenges right now, perhaps they will be useful to you or someone you know.
*Recalibrate – Carved out a healthy amount of down time to just "be" with myself. Sometimes there's so much going on, I don't have time to process, connect, and get clear with what's really going on internally. I've learned to check in with myself by slowing down & asking questions so I can understand better and make adjustments where needed.
*Get Perspective – I only know what I know, and that's not enough! It's good for me to get outside perspective, to see life's challenges from a different lens. Reaching out to people in my community who will listen and will also have the courage to challenge me into taking healthy action reduces the weight of it all.
*Surround Yourself with Positive People – Why not? Think of all of the benefits that come from being around reciprocal, like minded, positive people. A new friend, Elisha comes to mind. In the short time I've known her, if I need a bit of encouragement I know I can simply go to her FB page and find something uplifting. I've also come to learn that when I'm in her company, she naturally has something positive to contribute as well. I believe she's come to know that about me, too. …If you surround yourself with relationships like that, it's a breath of fresh air and something that you can draft from if you need to…just be sure to reciprocate!

*Mediate or Pray – This is my lifeline……This helps tremendously with perspective and usually starts my day off with a more peaceful foundation.
*Write a Gratitude List – Everyday I've been writing out at least 5 things I'm grateful for. This is profound, and is perhaps why one might still see a look of happy or positive on a day that has also been sprinkled or blanketed with challenge.
Speaking of Gratitude
I HAVE TONS TO BE GRATEFUL for…..EVERYDAY! Acknowledging this gratitude daily, I'm grateful for the small things like being able to take a bubble bath and nap to refresh my mind & body. Grateful for things I take for granted, like my health and a roof over my head…and I'm grateful for the recent and fun experiences too– playing golf with Michael, catching crabs with Karen, singin' karaoke style, and styling the spunky Lily Jang, of Q13 Fox News for Fashion's Night Out at The Bravern, just to name a few.
So in the end, I'm still workin' through some things, but have a better perspective (thankfully – looking schlumpy in my profession is never good marketing!) and I'm still not always happy, positive, and energetic. That said, I do believe there is room in a day, a week, and a month for all sorts of different experiences and emotions – both positive and negative. I also believe that with gratitude, each day can truly net out to be "positive" – and for that too, I am grateful.
Championing YOU, YOUR BRAND, and YOUR STYLE from the "Inside-Out" – Kim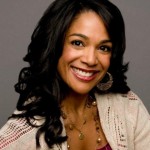 Desire more?
Kim Crumpler is Founder of Uniquely Savvy, Inc and is an 11 year veteran Personal Style & Branding Coach, Personal Shopper, Author, and Speaker. An expert, Kim delivers results and is passionate about helping men & women BE comfortable and confident in their own skin, look and feel amazing, and attract more of who and what they want in life! Kim invites you to: Join the conversation on Uniquely Savvy's facebook business page, call her for a phone consultation to determine how you will best benefit from her expertise, or book her to speak at your upcoming event. Available for keynotes, workshops, seminars, and girlfriend parties, the programs your audience will love range from personal style, to professional image and branding. Additionally, Kim co-authored, "Incredible Life: Top Experts Reveal How to Create Yours", and speaks to a variety of audiences on personal empowerment – bringing inspirational messages of hope and sharing practical tips and tools learned on her inside-out, "From Fear to Freedom" journey. Contact Kim @ 425.503.9885 or learn more at www.uniquelysavvy.com.