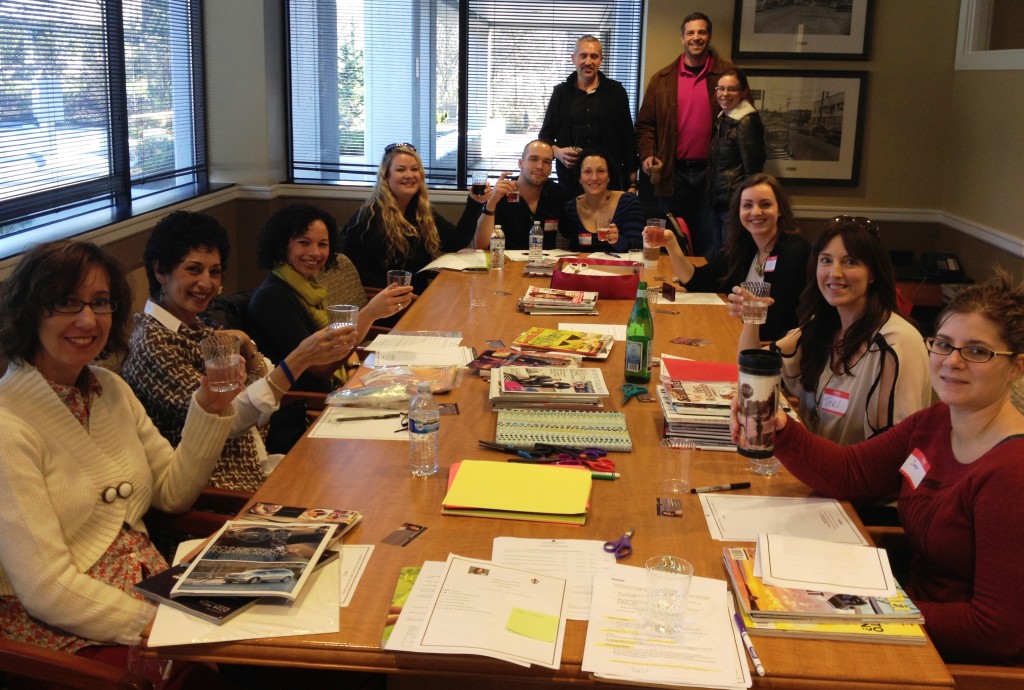 Raisin' a glass to a brand new year, to one phenomenal group of peeps, and to all the good shares, and collective learning that was to come….and it did!!!
Celebration is in TALL order!
…Such transparent shares from those who lived out 2013 fighting through (some intense) *vision blockers* and WON with huge personal and professional gains!  As we unpacked current obstacles, we all were ignited with hope, equipped with tips 'n tools, and refreshed with gusto for
*LIVING MY VISION OF SUCCESS IN 2014:  From Fear to Freedom*!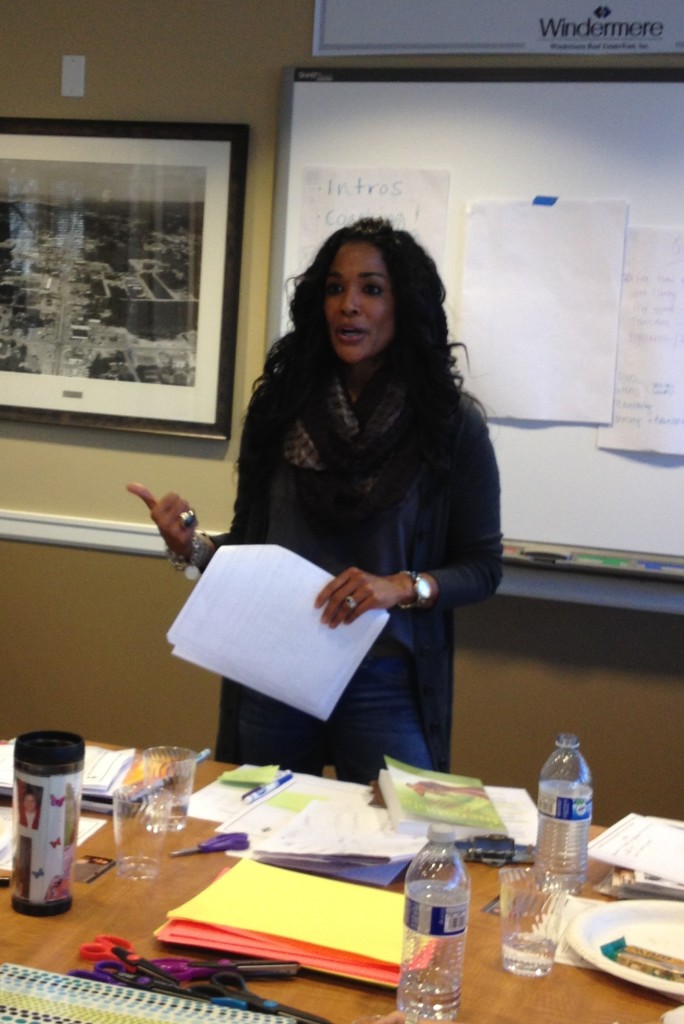 Coaching on mindset & values, values-based goal setting, and vision boards as tools to achieve one's goals.
TIP:  When you inevitably get hit with vision blockers in 2014 (obstacles to your goals/vision), remember in the dark what you learned to be TRUE in the light.  The dark represents the storm, the light represents the calm -when you were clear in your thinking, planning, goal setting. 
Some TRUTHS may be:
One small right step-at-a-time will get me back on track to where I want to be.
FEAR is *just* FALSE EVIDENCES APPEARING REAL.
I *do* VALUE _________.

 

This *is* worth fighting for!
        What TRUTHS can you exercise now in order to draw upon during the storm?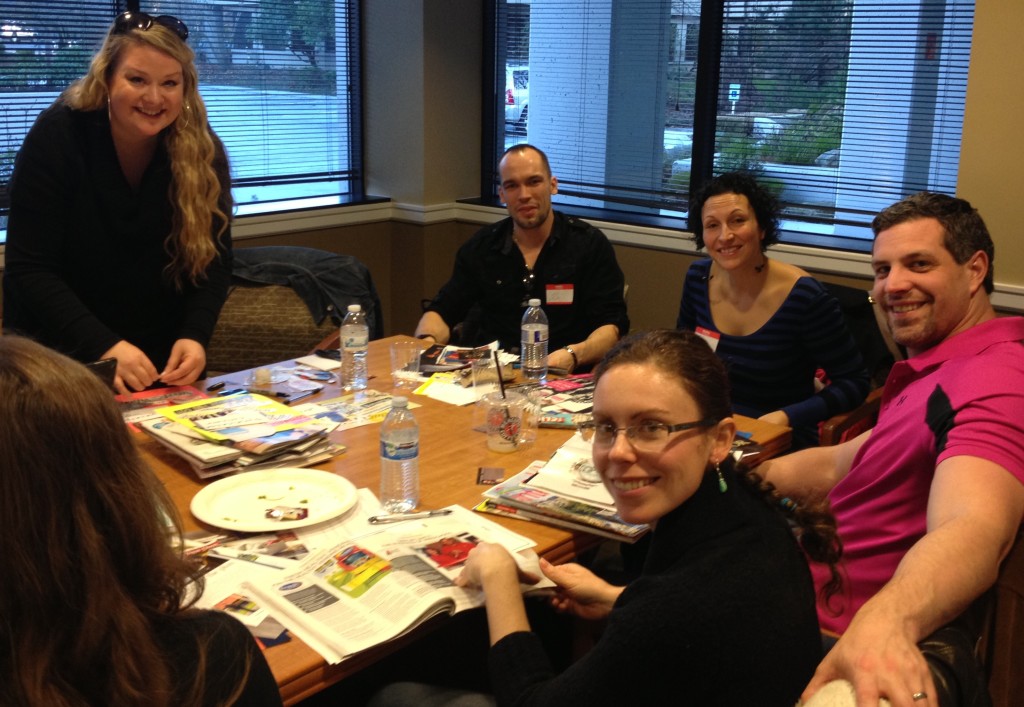 Cultivating new relationships while putting boards together!


A privilege to spend the day with these folks and to see their goals take shape in the form of vision boards to use as plumb lines throughout the year.  With the answers to, "What Do I Value?"  "Who Do I Want to Be?"  "What Do I Want to Experience?" in place (or almost in place), and a tool box for fighting our vision blockers, we are ready to charge on…ready to live our unique and aligned visions of success in 2014!
How about you?
Thank you Jim Badgley and Windermere, for being such gracious hosts to our community of vision casters!
Championing YOU…YOUR STYLE, BRAND, AND CONFIDENCE
from the "Inside-Out", Kim
Desire more?
Kim (Crumpler) Peterson is Founder of Uniquely Savvy, Inc and is a veteran Personal Style & Branding Coach, Wardrobe Stylist, J. Hilburn Custom Menswear Style Consultant, Co-author, and Speaker.  With a commitment to excellence (not perfection!), Kim delivers results and is passionate about helping men & women BE comfortable and confident in their own skin, step more into their potential, and attract more of who and what they truly want in life! Kim invites you to: Join the conversation on Uniquely Savvy's Facebook business page, call her for a free phone consultation, or book her to speak at your upcoming event. Available for keynotes, workshops, seminars, and girlfriend parties, the programs your audience will love range from personal style, to professional image and branding. Additionally, Kim co-authored, "Incredible Life: Top Experts Reveal How to Create Yours", and speaks to a variety of audiences on personal empowerment – bringing inspirational messages of hope and sharing practical tips and tools learned on her inside-out, "From Fear to Freedom" journey. Contact Kim @ 425.503.9885.