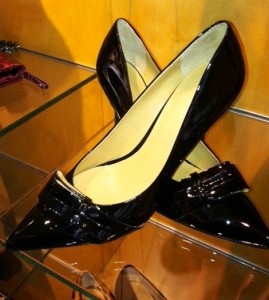 THE SCENE:
Spontaneous gratis shop w/a random gal @ Belle Square.
…This gorgeous gal had a big, fancy, date one particular evening.  Now I don't know her, but I watched her shopping for a new outfit at a fabulous boutique.  She got it all together and then went to another store for shoes.  When she came back, the sales gal who helped her said, "Those shoes aren't sexy enough for your  date, honey."  (They were nice enough) – matte black leather, versatile, everyday-ish pumps for the office.  The language of their look?  Safe, traditional, one dimensional.
The stress was just oozing. 
"They aren't?"  I don't know what sexy looks like for me".
Her son was w/a babysitter, she was out of time and….panicked!  It was a "critical" date and I knew I could quickly help ease her mind.  ….Didn't know how she'd react, but I offered to take her shoe shopping to eliminate the stress.  In 30 minutes we quickly defined her "shoe sexy" (which was still pretty classic) and bought just the right pair!  In the end she returned the conservative pumps.  This sleek toe box looked great peekin' out of her dark denim boot cut jeans -which were topped off with a sassy & silky little red blouse.  With a big smile she left feelin' excited & ready for her date – confident about her "new version of sexy"!…..
Oh…The curiosity's killin' me!
TIP:
If you have a conservative shoe style, you can stay true to your shoe personality AND also quickly take your look up a notch by choosing patent leather, metallic, or a rockin' a splash of color!  In this case, her comfort level was still a closed-toe, but we did add a little heel and some patent….and she was off!
Championing YOU…YOUR CONFIDENCE, BRAND, and STYLE
From The "Inside-Out", Kim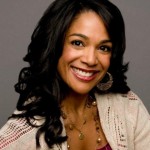 Desire more?
Kim Crumpler is Founder of Uniquely Savvy, Inc and is an 11 year veteran Personal Style & Branding Coach, Personal Shopper, Author, and Speaker. An expert, Kim delivers results and is passionate about helping men & women BE comfortable and confident in their own skin, look and feel amazing, and attract more of who and what they want in life! Kim invites you to: Join the conversation on Uniquely Savvy's facebook business page, call her for a phone consultation to determine how you will best benefit from her expertise, or book her to speak at your upcoming event. Available for keynotes, workshops, seminars, and girlfriend parties, the programs your audience will love range from personal style, to professional image and branding. Additionally, Kim co-authored, "Incredible Life: Top Experts Reveal How to Create Yours", and speaks to a variety of audiences on personal empowerment – bringing inspirational messages of hope and sharing practical tips and tools learned on her inside-out, "From Fear to Freedom" journey. Contact Kim @ 425.503.9885 or learn more at www.uniquelysavvy.com.