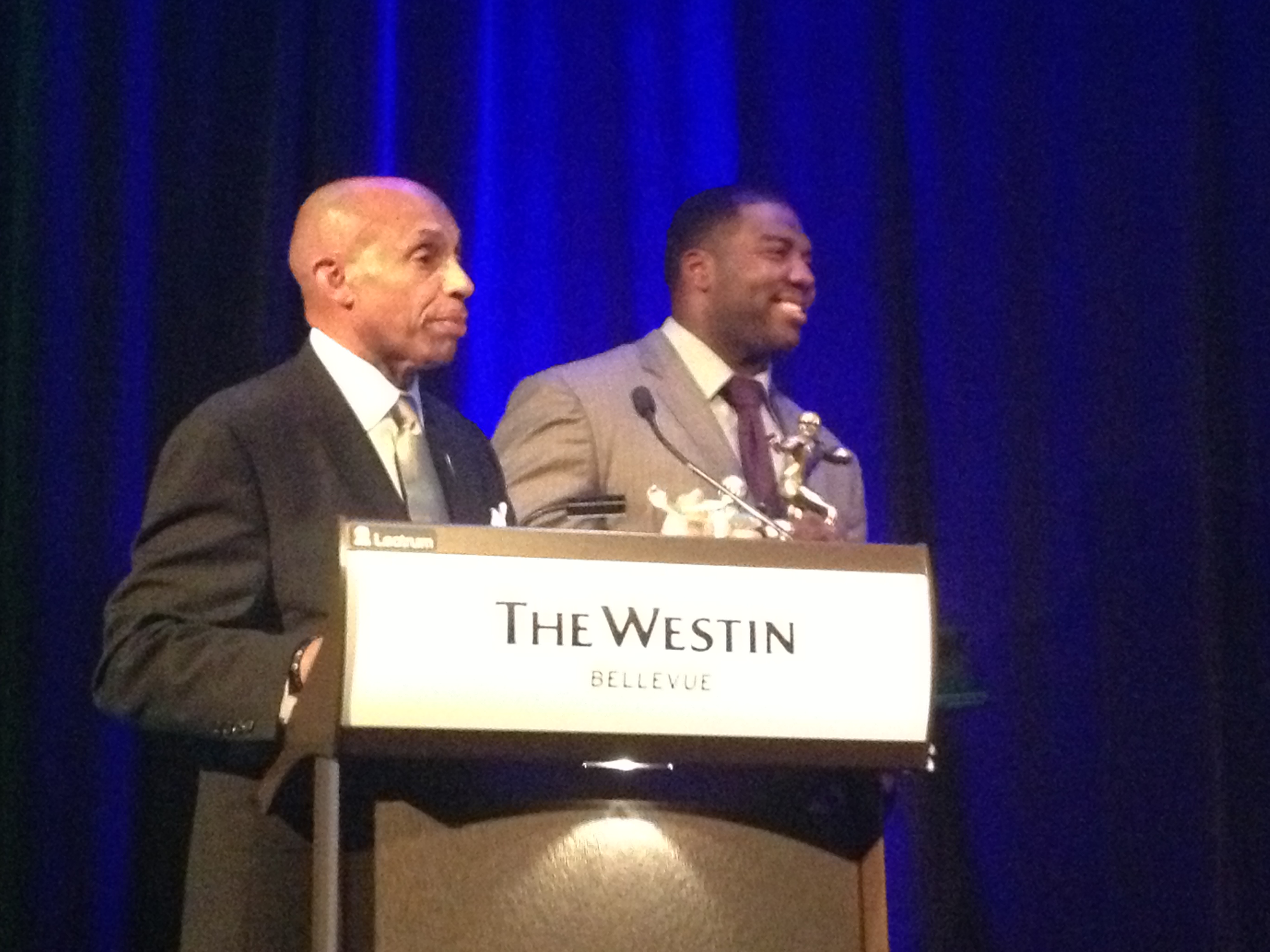 Fabulous night to give…and receive:  hope, inspiration, 2nd chances, and lotsa laughs!
Shout out to Russell Okung, Pro Bowl Tackle and Super Bowl Champion, who received the Shaun Alexander Community MVP award at the Matt Talbot Center auction last night.  Okung said something like, "It's out of our greatest pain that our gifts are born…" as he spoke about using your gifts and "giving your life and your time" to serve people (in addition  to "giving your money which is great").  He has an impactful story and the (2) Matt Talbot Center program participants who also shared last night have *life-giving, hope filled* stories of recovery that I'm sure many of us can relate to in some fashion.   Stay tuned for highlights of their hope and recovery….one woman is sober after 41 years of being imprisoned to drugs and alcohol and a life on the streets.  #celebrating
Okung also said, "You were made for this…."
What is the THIS in your life?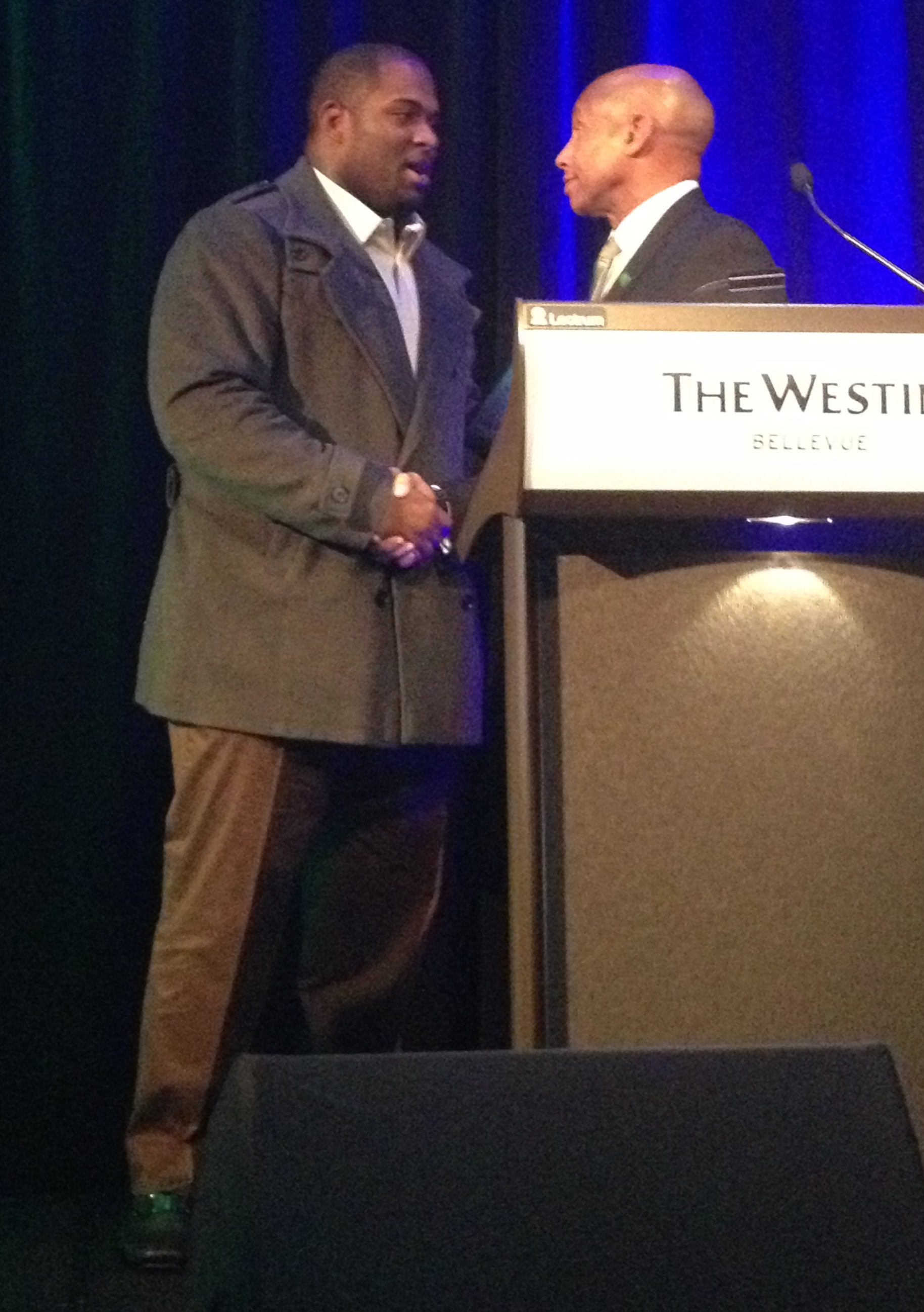 Seahawks Defensive Tackle Brandon Mebane receives the "Faith, Family, and Football" Award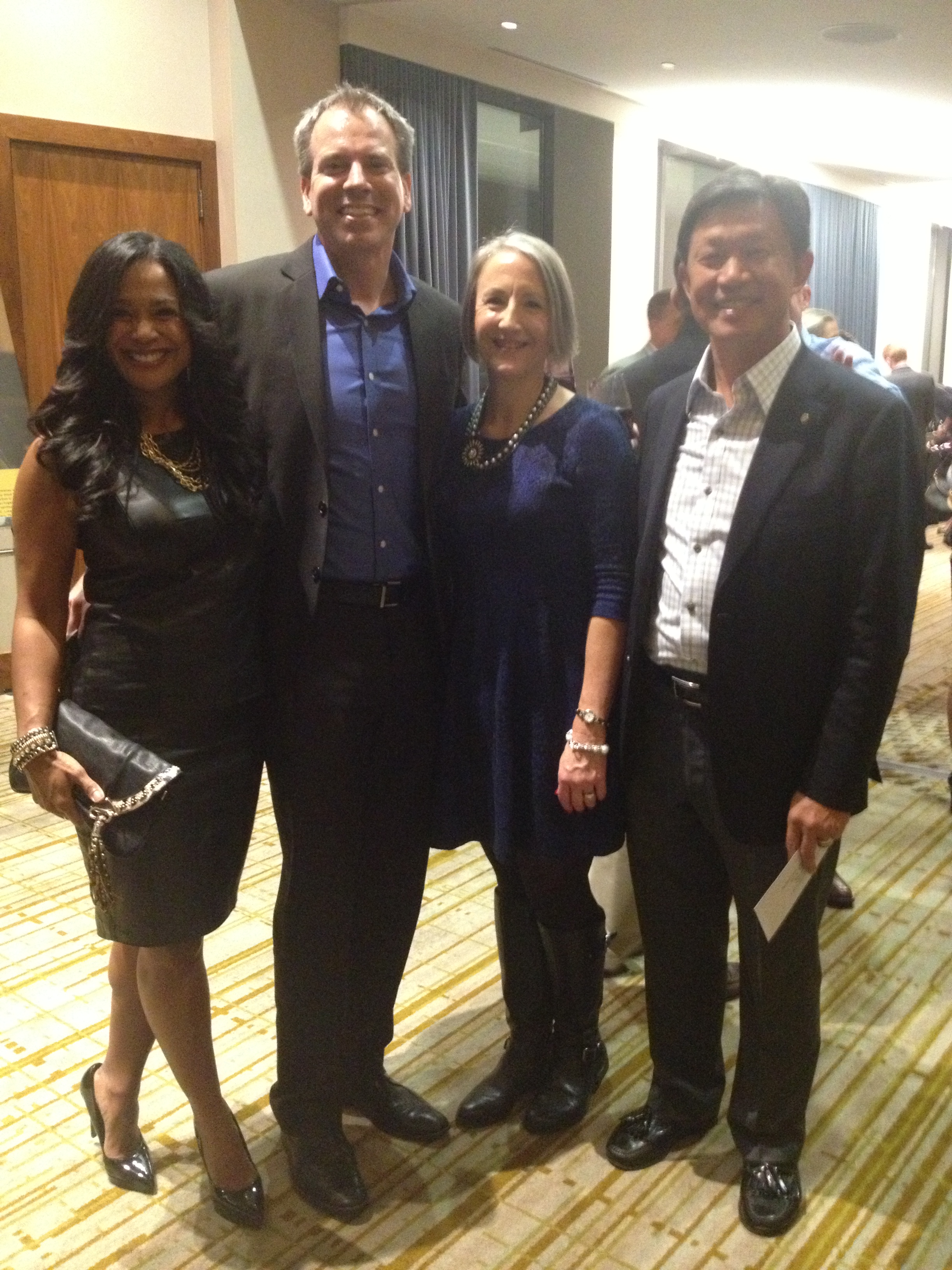 Matt Talbot Board Members, Mary Pat & Tony Cheng – Thank you for the opportunity to "Team Up to Restore Families" last night.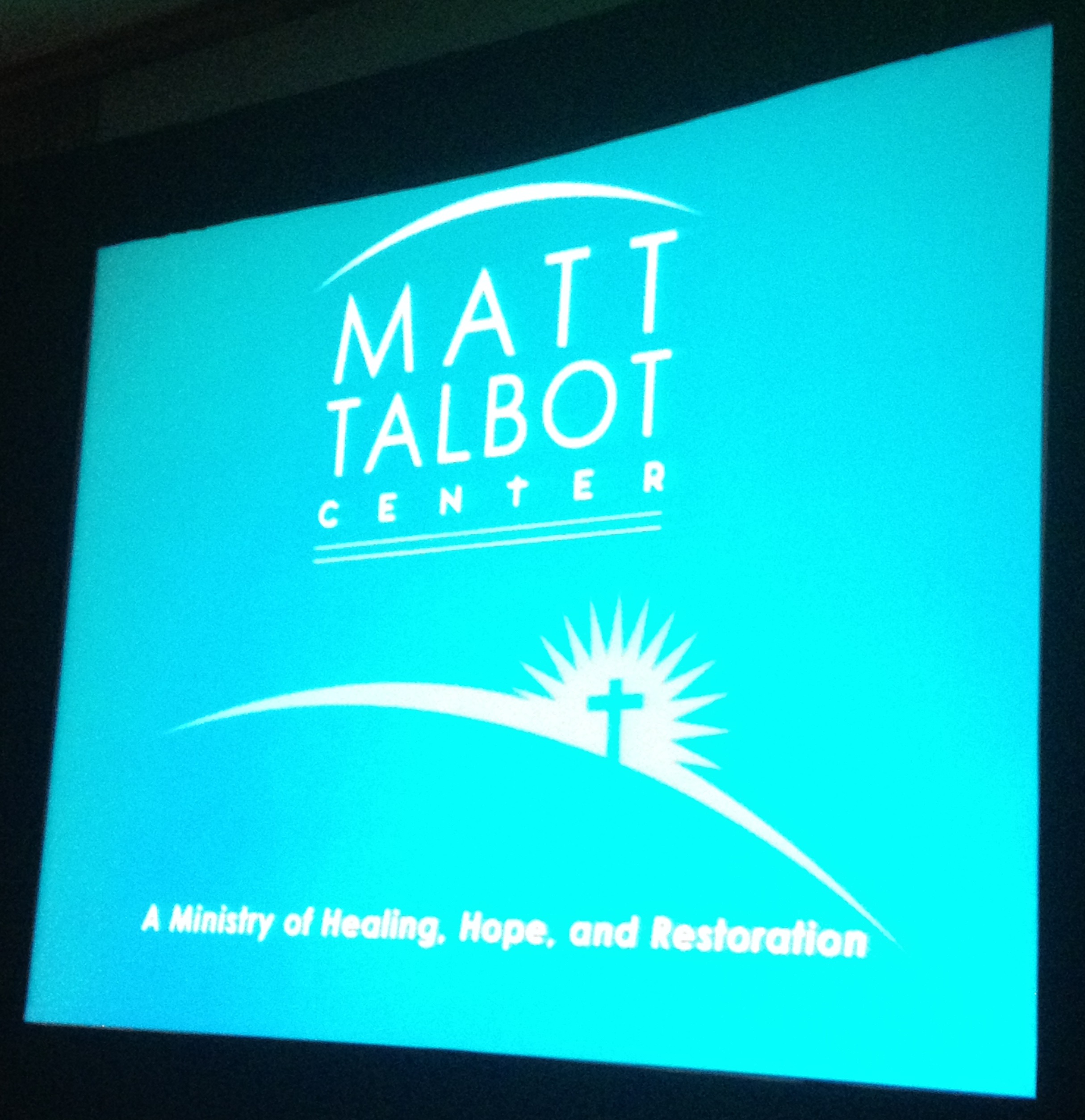 From Fear to Freedom!
Thank you MATT TALBOT CENTER! #Healingfromtheinsideout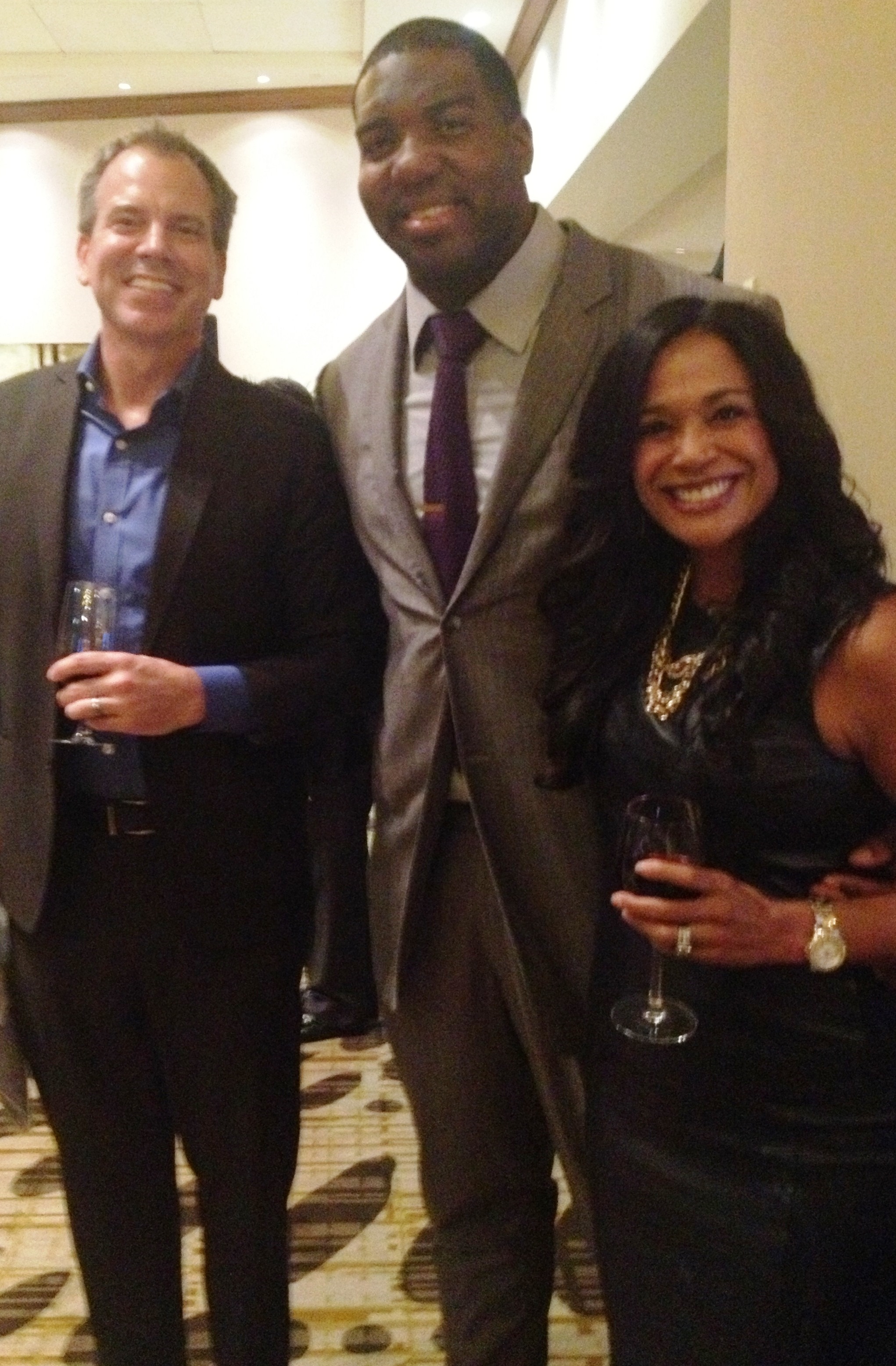 Fun to run into Russell again!
Have an amazing Tuesday folks!  XO
Championing YOU…YOUR STYLE, BRAND, AND CONFIDENCE
from the "Inside-Out", Kim
Desire more?
Kim (Crumpler) Peterson is Founder of Uniquely Savvy, Inc and is a veteran Personal Style & Branding Coach, Wardrobe Stylist, J. Hilburn Custom Menswear Style Consultant, Co-author, and Speaker.  With a commitment to excellence (not perfection!), Kim delivers results and is passionate about helping men & women BE comfortable and confident in their own skin, step more into their potential, and attract more of who and what they truly want in life! Kim invites you to: Join the conversation on Uniquely Savvy's Facebook business page, call her for a free phone consultation, or book her to speak at your upcoming event. Available for keynotes, workshops, seminars, and girlfriend parties, the programs your audience will love range from personal style and professional image and branding, to success, hope and freedom. Additionally, Kim co-authored, "Incredible Life: Top Experts Reveal How to Create Yours", and speaks to a variety of audiences on personal empowerment – bringing inspirational messages of hope and sharing practical tips and tools learned on her inside-out, "From Fear to Freedom" journey. Contact Kim @ 425.503.9885.