Together, $198,980.36 was Raised to Help Save Lives!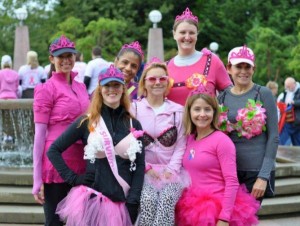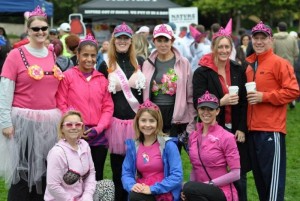 Our Team:  Jennifer McArthur, Maria Guzman, Laura Polt, Toby Mason, Mary Guenther, Mikke Lindblom, Patricia Twinkletoes Davis, Ashlie Stephenson Setcavage, and Elisha Nelson.  (Not pictured:  Dana Haines, Kirstin Helle, Donna Sellers, Kim Crumpler.)
Passionate about Savvy's theme for Fall 2011 (fashion, fun, philanthropy, and community), we assembled a team of gals for the "Making Strides for Breast Cancer" walk on October 9th.  The goal?  To raise awareness and funds, and to come together as a community to party with a purpose….we did just that!  Uniquely Savvy's team was made up of fabulous women – and one (lucky) guy- both survivors and supporters of friends and/or family members whose lives had been impacted by breast cancer.
Celebrating Laura Polt…More than a Survivor!
Post chemo, Laura took a year off and traveled around 6 different countries, thinking, "If not now, when?"…In 2010 when I had a breast cancer scare, my friend, Matt Deasy of Windermere Real Estate, introduced me to Laura when I reached out for help.  Laura is just as gracious and kind today as she was then.  Without even knowing me, she offered to go with me to appointments and was willing to take my calls to tell me everything she knew and…wish she'd known.  Super thankful for Laura's desire to pay it forward -and thankful that post surgery I learned that my lump was just an inflamed lymph node!  The double win?  I got a fabulous new friend outta the deal! – Forever grateful, Laura..thank you.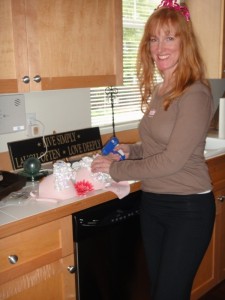 Fashionably Tailored-to-the Task!
Of course, we had a fun party to decorate our walkin' gear!  And of course, it was going to be both fashionable AND practical…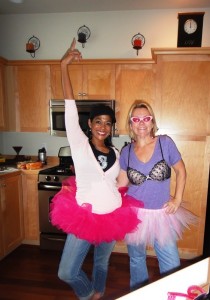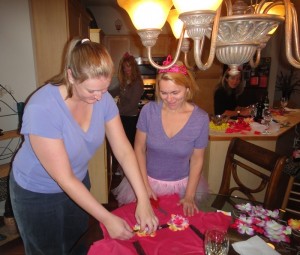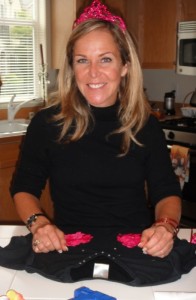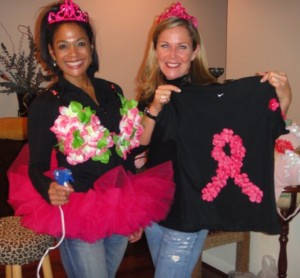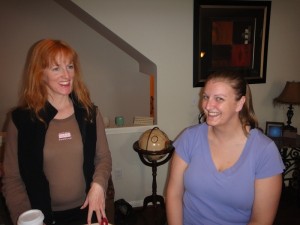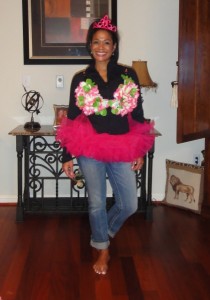 Special Thanks to Elisha!

Sadly, my Dad unexpectedly passed away just two days prior to the walk.  I opted not to walk, but passed the baton to Elisha.  Thanks for rallying our crew, Elisha!  Out they went – laughing, exchanging stories, and encouraging the cause -raising awareness for breast cancer research AND celebrating more birthdays!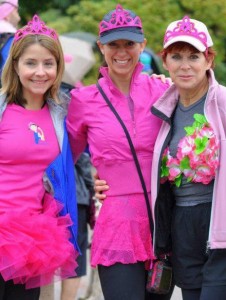 Find Out More:

You or someone you know can learn more about participating in the Making Strides campaign.
A fun referral for breast health education?  Have a check your boobies party!  Checkyourboobies.org
Sincere appreciation to all who donated their time or financial contributions……Here's to breast health and to celebratin' more lives!
Championing YOU, YOUR BRAND, and YOUR STYLE from the "Inside-Out" – Kim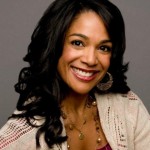 Desire more?
Kim Crumpler is Founder of Uniquely Savvy, Inc and is an 11 year veteran Personal Style & Branding Coach, Personal Shopper, Author, and Speaker. An expert, Kim delivers results and is passionate about helping men & women BE comfortable and confident in their own skin, look and feel amazing, and attract more of who and what they want in life! Kim invites you to: Join the conversation on Uniquely Savvy's facebook business page, call her for a phone consultation to determine how you will best benefit from her expertise, or book her to speak at your upcoming event. Available for keynotes, workshops, seminars, and girlfriend parties, the programs your audience will love range from personal style, to professional image and branding. Additionally, Kim co-authored, "Incredible Life: Top Experts Reveal How to Create Yours", and speaks to a variety of audiences on personal empowerment – bringing inspirational messages of hope and sharing practical tips and tools learned on her inside-out, "From Fear to Freedom" journey. Contact Kim @ 425.503.9885 or learn more at www.uniquelysavvy.com.