Let's Empower Girls to Find their Voices When they Are Young:
It's worthy of celebration when one finds their voice to ask for what they want or need….To include myself, it's something I see grown (women) really struggle with often.
To experience a young girl ask for what she wants….to give her plenty of space to find her words….as she repeatedly looks at a girlie necklace that didn't get given away during the presentation…and to hear sweetly ASK if she could have it was such a GIFT…that I again woke up thinking about today!!!
…Part of the Mother/Daughter presentation was about connecting with your authentic sense of style and choosing accessories and clothing to affirm the truth of who you are.
It was also about identity & courage to BE YOU!…This gem was sporty in her soccer uniform AND loves to be super girlie in her puffy dresses on Sundays, her Mom said.Wanting the attendees to feel extra special for Mother's Day, I had quite a few accessories to give away…This necklace didn't get a new home and after the event, this little angel came up to look at it…and with shy eyes, look some more.
Eventually she found her words and asked if she could have it.
Look at her natural body language as she gets adorned in something she loves !!!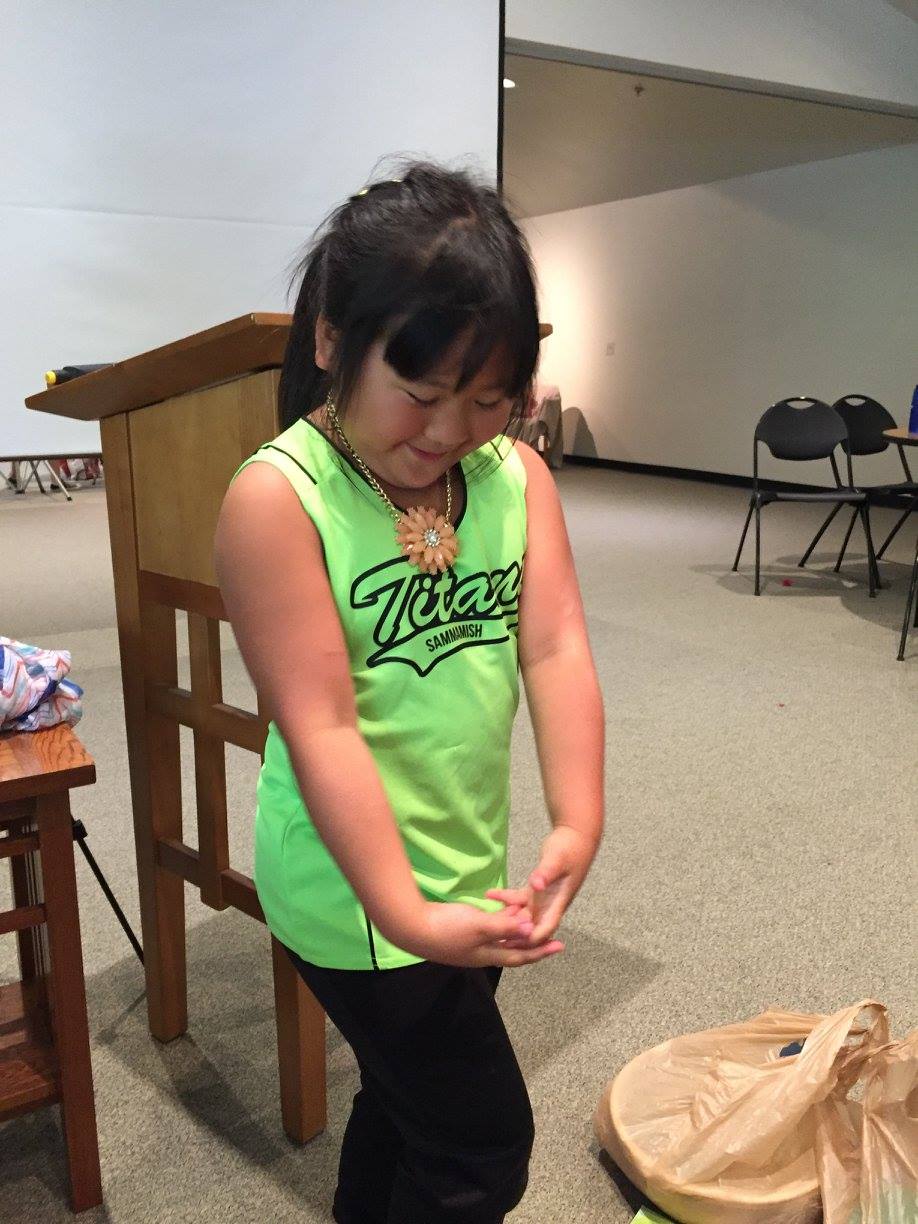 Her mom says she wasn't taught that response, but that she had been doing that ever since she was a baby.
An adored princess through and through…of course, my answer was always going to be YES. I just love that she felt WORTHY enough to…ask – that's profound.
…We speak and act out of our belief system of who we think we are, so this story is just as much about celebrating her Mom – good job lovin' on her Joyce and grounding her in a healthy sense of identity!!!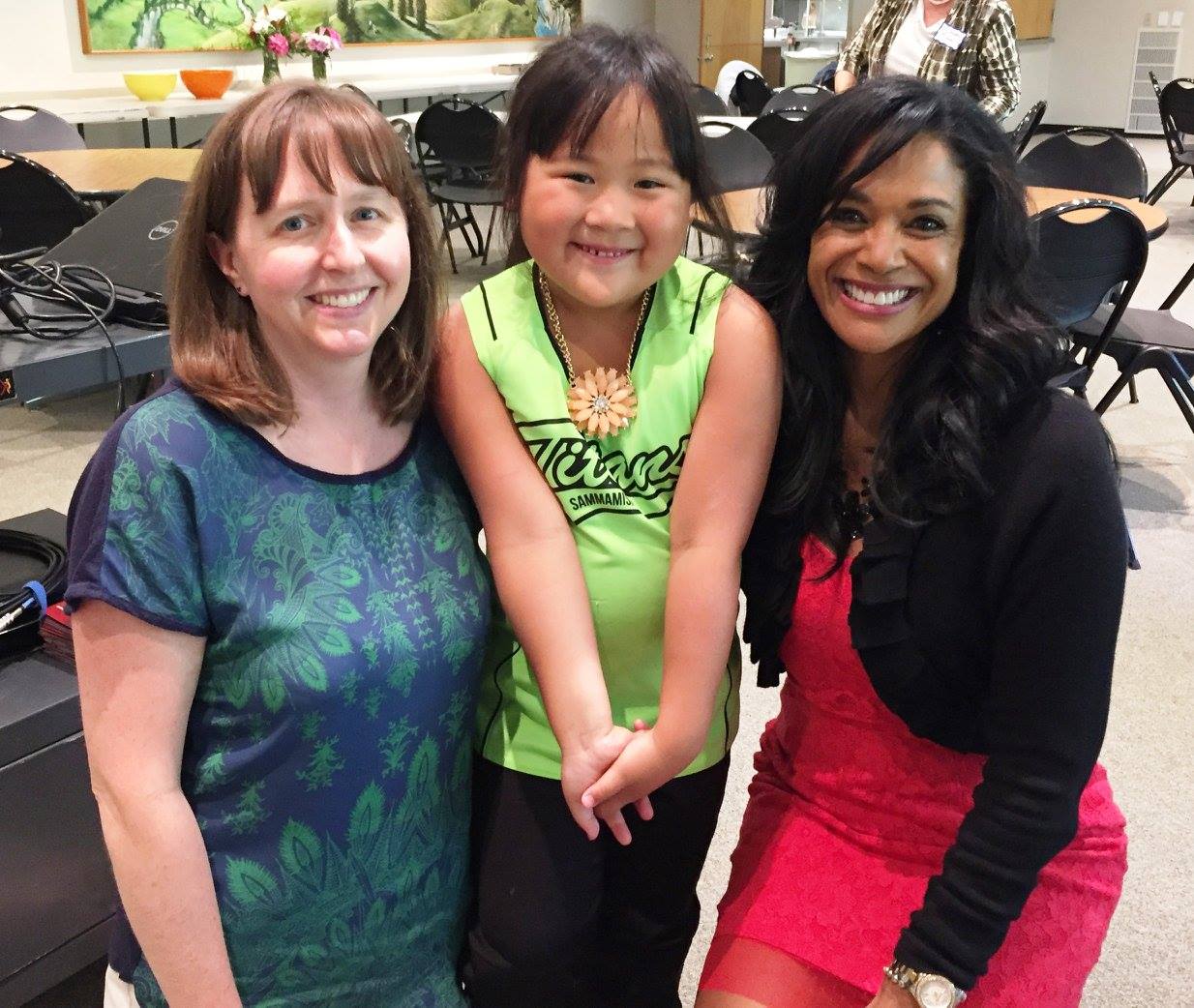 Enjoy the gifts of your Tuesday friends! XO
CHAMPIONING YOUR CONFIDENT BREAKTHROUGHS in PERSONAL BRAND, IDENTITY & STYLE from the INSIDE-OUT, Kim
425.503.9885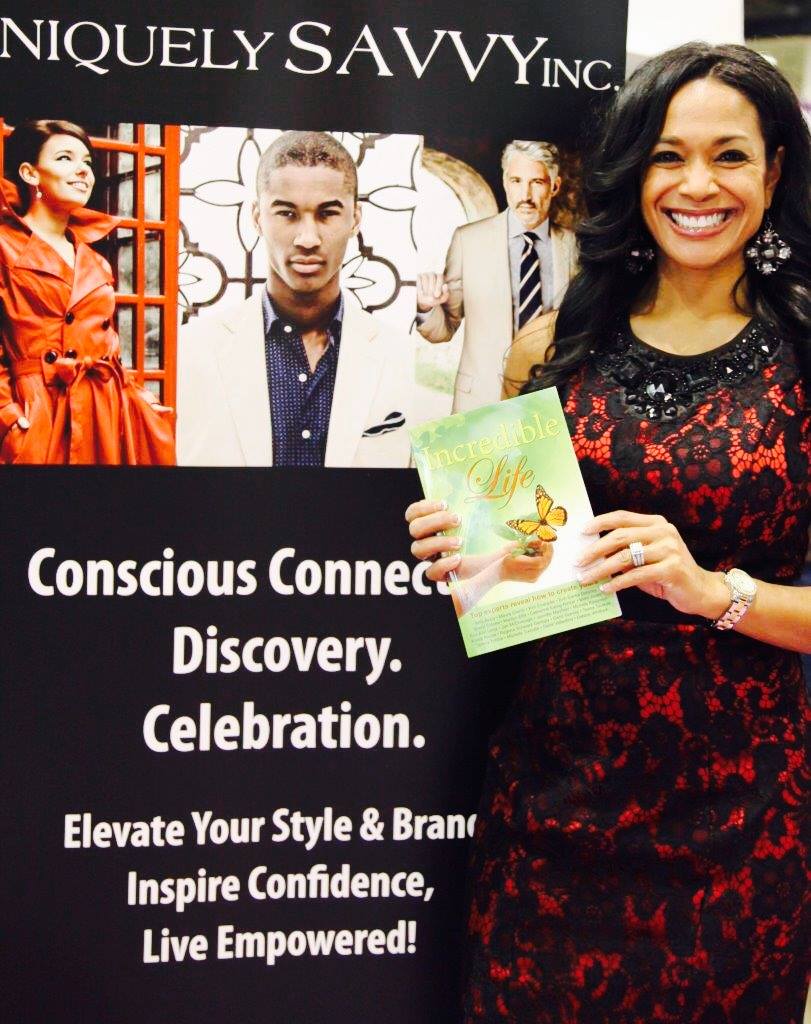 Kim Peterson is Founder of Uniquely Savvy, Inc and is a Champion of People who desire confident breakthroughs in BEing their best,  dressing their best, and showing up their best to align from the inside-out!  Kim works with individuals, teams, and organizations to elevate authentic personal brands and style, inspire confidence, and live more empowered so that they can attract more of who and what they want in business and in life!  As a keynote speaker, workshop facilitator, and personal brand & style consultant, she works decisively and thoughtfully to bring about holistic and goal oriented solutions to those she's honored to serve.