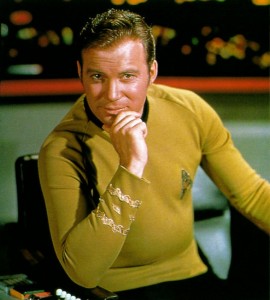 5 Leadership Lessons From Capt. James T. Kirk

Alex Knapp, Forbes
…Plus my thoughts, though never a Trekkie:
1.  Never Stop Learning – Whether stylistically, relationally, or professionally take the knowledge you learn from every situation and apply it to future innovations or challenges.  Even in "bad" situations, if you keep your mind open and ask yourself, "What can I  learn  from this" you'll have tools to take into the future.
Tips for myself that I'll share with you:  Daily explore and be curious enough to glean insights from all around you.  Experiencing a challenge?  Quiet yourself enough to give space to discern what you're supposed to be learning – then apply.
2.  Have Advisors with Different Worldviews – Surround yourself with like minded people, people who are goal oriented, integral, accountable, and growth minded per say.  Then ensure that you have differing opinions and strengths.  Makes me think of an old Proverb, "iron sharpens iron".   At this very moment, I'm also thinking of my amazing assistant, Kim McGee.  One think I really appreciate about her is she challenges my process when it seems appropriate…and she uses her voice immediately to do so.  That's an asset, by the way.  I feel like I can count on her to help me and the business be better.
Tip:  A key ingredient is to find people who are comfortable enough to communicate to you the differences -challenging  your thinking and belief system when necessary.
3.  Poker, Not Chess – Alex says life is about probabilities, personality – poker.  "It's about knowing  what you might achieve and knowing the psychology of the people you're playing with and using it to gain advantages you might now have if just looking at the cards."  …I'm curious about your thoughts and reactions to this one. 

4.  Be A Part of the Away Team – When you get in the trenches you will have better perspective of what your business and your team is encountering daily.  Hands on knowledge is key as from this place you can make more confident business decisions and as Alex says, you'll gain more respect as a leader from your team.
5. Blow Up the Enterprise – So you and your organization can survive…Sometimes you have to abort the mission or project before it takes you down.   …This is a tough one.  Most leaders are not quitters, but sometimes you just have to pull the plug.  One of the hardest things for me in 12 years of business was to gently let a client know that we needed to do just that.  This was about 2 years into Uniquely Savvy.  I was happy to refer her to another consultant, but no matter how thorough I was, no matter how beautiful she looked, or how many fabulous outfits were created, I just wasn't able to hit the mark for her somehow.   After several attempts of listening/communicating differently, and incorporating new strategies, it became clear that it was time to professionally let her know that she would likely be better served  working with another consultant.  No shame, no blame.  But it was time to "blow up the enterprise" so-to-speak (that sound so much harsher than the intent of my heart!).  That said, in 12 years of business, I've humbly only experienced that about 5 times -mostly within the beginning stages of the doors being open.  (This actually was an opportunity to learn from Captain Kirk's lesson #1!….Knowing that I can always improve my serve and Uniquely Savvy's process, what could I take from these four experiences and apply to the future?)
Have you ever blown up the enterprise like the Captain? Was it easy or did you have to muster up some courage?
Championing YOU…YOUR CONFIDENCE, BRAND, and STYLE
From The "Inside-Out", Kim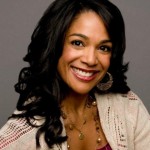 Desire more?
Kim Crumpler is Founder of Uniquely Savvy, Inc and is an 11 year veteran Personal Style & Branding Coach, Personal Shopper, Author, and Speaker. An expert, Kim delivers results and is passionate about helping men & women BE comfortable and confident in their own skin, look and feel amazing, and attract more of who and what they want in life! Kim invites you to: Join the conversation on Uniquely Savvy's facebook business page, call her for a phone consultation to determine how you will best benefit from her expertise, or book her to speak at your upcoming event. Available for keynotes, workshops, seminars, and girlfriend parties, the programs your audience will love range from personal style, to professional image and branding. Additionally, Kim co-authored, "Incredible Life: Top Experts Reveal How to Create Yours", and speaks to a variety of audiences on personal empowerment – bringing inspirational messages of hope and sharing practical tips and tools learned on her inside-out, "From Fear to Freedom" journey. Contact Kim @ 425.503.9885 or learn more at www.uniquelysavvy.com.