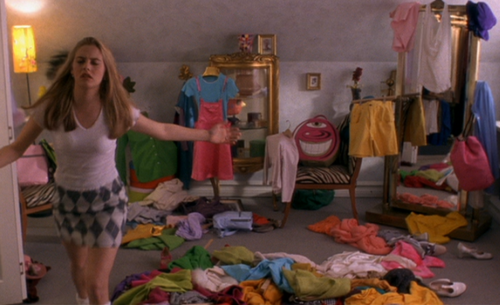 Kudos – Moms "DO" Know Best!
A mom of an 18 year old wants to gift her daughter with the confidence of knowing how to dress for her (athletic) shape. "Jackie", back from her 1st year in college, has a closet full of clothes she's not happy with and doesn't have fun when she shops because she doesn't know what looks good on her. Jackie's mom asked for references of other young women who have had a Uniquely Savvy Experience since she was concerned it wasn't for a professional image & branding consultation/clothing but rather for a different take…..
….WOW! When I went back to get permission from other moms, I as a bit blown away and continue to celebrate the commitment these moms had for setting a solid foundation in their daughters self-esteem and body image!!! …Within about an hour, 7 moms gave a resounding "YES!!! I'd be happy to talk with Jackie's mom and share what my daughter got out of it!"
All these young gals from 8-18 yrs old were unique in personality and shape, but what they all shared in common was a desire to be more comfortable/confident in their own skin and bodies.
"In a University of Central Florida study of three- to six-year-old girls, nearly half were already worried about being fat—and roughly a third said they wanted to change something about their body."  (Glamour Magazine)
The lifelong gift their moms gave them was priceless because it was about a conscious connection with self, acceptance, discovery, and celebration from the inside-out – not so much about clothes.
……In my opinion, the earlier the better. After all, the little girls of today are the women of tomorrow. They are worth investing in!
In what other ways can we continue to invest in our "little girls"?
Raisin' a glass to Moms everywhere!
Championing YOU…YOUR STYLE, BRAND, AND CONFIDENCE
from the "Inside-Out", Kim
Desire more?
Kim (Crumpler) Peterson is Founder of Uniquely Savvy, Inc and is a veteran Personal Style & Branding Coach, Wardrobe Stylist, J. Hilburn Custom Menswear Style Consultant, Co-author, and Speaker.  With a commitment to excellence (not perfection!), Kim delivers results and is passionate about helping men & women BE comfortable and confident in their own skin, step more into their potential, and attract more of who and what they truly want in life! Kim invites you to: Join the conversation on Uniquely Savvy's Facebook business page, call her for a free phone consultation, or book her to speak at your upcoming event. Available for keynotes, workshops, seminars, and girlfriend parties, the programs your audience will love range from personal style and professional image and branding, to success, hope and freedom. Additionally, Kim co-authored, "Incredible Life: Top Experts Reveal How to Create Yours", and speaks to a variety of audiences on personal empowerment – bringing inspirational messages of hope and sharing practical tips and tools learned on her inside-out, "From Fear to Freedom" journey. Contact Kim @ 425.503.9885.