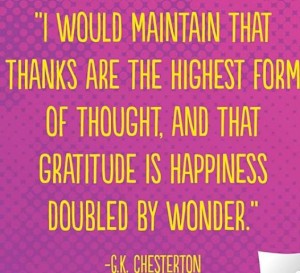 Happy Thanksgiving!
 ….Gratitude (for me) does not come from achieving things, nor is it reserved to just this lovely holiday called Thanksgiving.  Several years ago when going through a period of crisis, I found myself angry, sad, disappointed, and eventually flat out depressed.   My counselor charged me with finding "something" to be grateful for every day. 
At first it seemed mundane, but then became like an awakening as it began to elevate my attitude as I found so many things in a day – eventually in an hour – to be grateful for.  That practice, the practice of *looking* for gratitude, has kept depression at bay, honed humility, and has brought a great source of joy. Why?  Because perspective helped me realize just how blessed I am in both good and scratchy bad times.
 Among others,  I'm grateful for a lifetime of partnership with Kelly, my health, family/friends, the little modern day miracles that seem to happen all around me, and for my  Creator who I've tried (many times over) and have found to be true…I don't take for granted that I get to live out my passions through my work, and am thankful for all of those who help Uniquely Savvy to be successful in big and small ways !!!  ….Am ever thankful for YOU and for the sense of community we share!
 That said, I know the holidays can be tricky for many….For many this is a time of sadness , loss – hope deferred; I can relate to that as well.  If you're reading this and it resonates, let's connect, let's do community…..Let's find "something" to be grateful for together.  It would be my honor 🙂.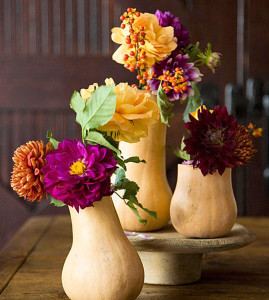 Finding the moments of gratitude one-step-at-a-time, Happy Giving Thanks Day!   
XOXO
Championing YOU…YOUR STYLE, BRAND, AND CONFIDENCE
from the "Inside-Out", Kim
Desire more?
Kim (Crumpler) Peterson is Founder of Uniquely Savvy, Inc and is a veteran Personal Style & Branding Coach, Wardrobe Stylist, J. Hilburn Custom Menswear Style Consultant, Co-author, and Speaker.  With a commitment to excellence (not perfection!), Kim delivers results and is passionate about helping men & women BE comfortable and confident in their own skin, step more into their potential, and attract more of who and what they truly want in life! Kim invites you to: Join the conversation on Uniquely Savvy's Facebook business page, call her for a free phone consultation, or book her to speak at your upcoming event. Available for keynotes, workshops, seminars, and girlfriend parties, the programs your audience will love range from personal style, to professional image and branding. Additionally, Kim co-authored, "Incredible Life: Top Experts Reveal How to Create Yours", and speaks to a variety of audiences on personal empowerment – bringing inspirational messages of hope and sharing practical tips and tools learned on her inside-out, "From Fear to Freedom" journey. Contact Kim @ 425.503.9885.