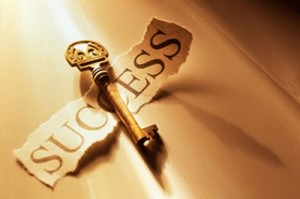 Hi BE UNIQUELY SAVVY readers!
Was compelled to ask this question on Uniquely Savvy's Facebook page a couple of weeks ago and was thrilled to learn from everyone's perspective. Thought to share it here, as it was insightful and thought provoking to say the least.
Below are some of the contributory posts:
Persistence -6
Accountability – 3
Gratitude- 3
Tenacity – 2
Action – 3
Vision – 3
Faith – 5
Prayer – 3
Revenge 🙂 -1
readiness – 2
Timing – 2
Passion – 7
Grit -2
All of the above! – 2
Work – 2
Consistency – 3
"I have not failed. I've just found 10,000 ways that won't work." ― Thomas E. -4
Sincerity-3
Devotion –
Focus on a dream bigger than yourself – 2
Integrity and resilience – 2
WHY (as in why you do what u do) -3
Perseverance – 3
Selflessness – 2
Power – 2
T.E.N.A.C.I.T.Y. -2
Attitude – 2
God – 2
Happiness 🙂 – 2
Honesty – 2
Ambition – 2
Love – 2
*And to explain (FB community contributor) ….love for yourself and for others. Love for yourself will put and keep you on the track of pursuing what you enjoy doing.  There is definitely a measure of success that comes from loving others – being concerned about others. Making another's dream come true. The most successful people achieve success WITH other people.  In my mind, it is love that gives birth to hope. When love is nurtured and fueled it becomes a passion. Passion releases energy that you would not otherwise have had.  Energy is the backbone of resilience, diligence and persistence. Honesty means moral courage and strength. Again that is energy that came from passion.  Was late to this one, but it was interesting scrolling down that no one had made the connection to love.
MY MORNING RESPONSE:
Good Morning!
Went to bed after re-reading all of your posts again, thank you….All of those ingredients can be/are secrets to success! As I drifted to sleep, I contemplated if "DESIRE" really is my answer and YES, with faith as a foundation, for me it is. I have to want "it" (success in anything) badly enough to even begin – and yet each of your attributes are needed to layer on– accessorize if you will! Desire as a base moves a thought or idea I have into action…No one's gonna want it more than me, so if I want "it" I have to desire it enough to do somethin' about it. Faith anchors me & often gives me courage to take one small step, vision & passion fuel desire, tenacity makes it possible to do the next thing …..even when I feel like totally giving up. Sincerity, consistency…Gratitude.
Nothing I have ever done or accomplished has been solely on my own. Even if by way of a small gesture -a smile, an encouragement, an unexpected latte, a shared truth or tip, a call just because, a willingness to invest in me as a person…It is the small things and big things that open the door wide for gratitude & gratitude fosters community at large. We all need community & collaboration at some level in order to succeed…To that point, thanks for being a part of ours here at Uniquely Savvy.
Super appreciative for your contributory posts, I'm enriched and hope you are too!  (That goes for you too blog readers….)
So, the inspiration for this question? Last night I read this thought provoking article, "True Secret to Success" posted by Career Coaching Catalyst, Ken Diebner. The secret here? GRATITUDE. Thx so much for sharing & sparking such great thought for all of us Ken… just read again.
Everyone: How can you put into action your secret of success today?
Carpe diem, to your continued success!
(P.S.  Join us on FB for frequent style, branding, shopping tips 'n inspiration….)
Championing YOU…YOUR CONFIDENCE, BRAND, and STYLE
From The "Inside-Out", Kim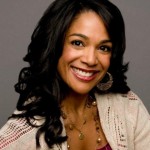 Desire more?
Kim Crumpler is Founder of Uniquely Savvy, Inc and is an 11 year veteran Personal Style & Branding Coach, Personal Shopper, Author, and Speaker. An expert, Kim delivers results and is passionate about helping men & women BE comfortable and confident in their own skin, look and feel amazing, and attract more of who and what they want in life! Kim invites you to: Join the conversation on Uniquely Savvy's facebook business page, call her for a phone consultation to determine how you will best benefit from her expertise, or book her to speak at your upcoming event. Available for keynotes, workshops, seminars, and girlfriend parties, the programs your audience will love range from personal style, to professional image and branding. Additionally, Kim co-authored, "Incredible Life: Top Experts Reveal How to Create Yours", and speaks to a variety of audiences on personal empowerment – bringing inspirational messages of hope and sharing practical tips and tools learned on her inside-out, "From Fear to Freedom" journey. Contact Kim @ 425.503.9885 or learn more at www.uniquelysavvy.com.