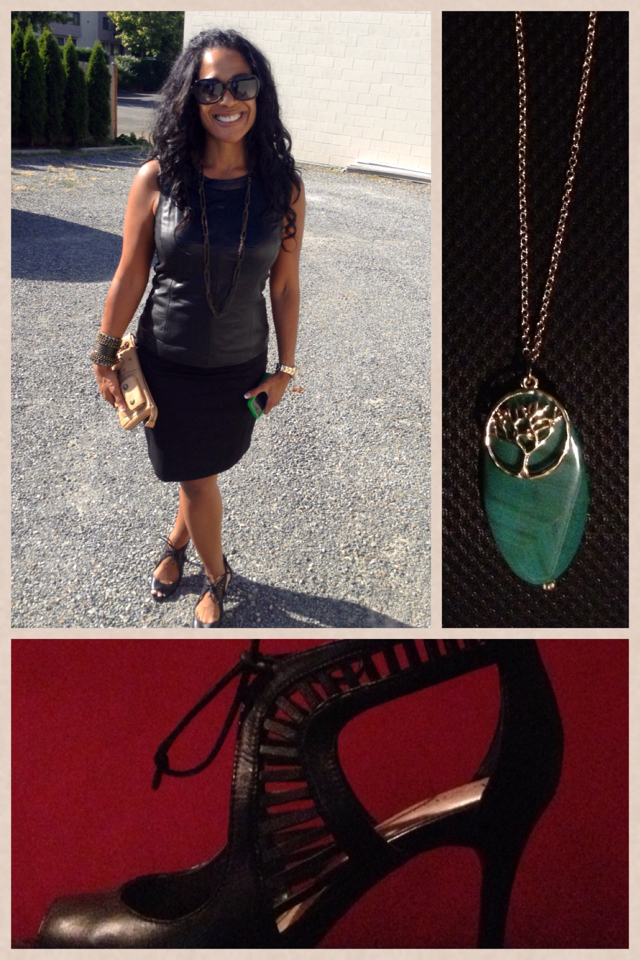 Happy Fashion Friday!
My Personal Brand and Statement of Style Identity:
"The Chic & Versatile, Championing & Discerning Freedom Explorer". …What is yours?
Kim supports and celebrates individuals in discovering their authentic self through "Living Your Truth" and Personal Brand coaching, AND creates wardrobes/personal style to align who a client is on the inside with how they look on the outside.  Kim is a discerning and trusted advisor who knows how to ask the right questions and holds the space to truly champion individuals who want to step into more of their inside-out potential.  Founder and President of Uniquely Savvy, she works with a diverse set of clientele of all shapes, sizes, socioeconomic backgrounds, professions, and lifestyles .  Understanding that her work is so much more than just about style, Kim considers it an amazing honor to serve individuals on their unique and personal exploration of self, fashion, and freedom!
TIP: Once you have discovered what your brand embodies as a reflection of your authentic vision, mission, and purpose, create a Personal Brand and Statement of Style Identity to behold. Consider your appearance as your (aligned) brand packaging. This supports you in being more effective & consistent in your behavior, communication, and contribution in the world. …The way you look is not just about personal style or "wanting to look your best". It's about inside-out alignment of your authentic YOU! We all have a personal brand, have fun exploring yours!
If you're curious, learn more:
http://www.uniquelysavvy.com/services/personal-brand-style/
Happy Fashion Friday!
Championing YOU, Your Style, Brand & Confidence from the "Inside-Out", Kim
Desire more?yl
Kim (Crumpler) Peterson is Founder of Uniquely Savvy, Inc and is a veteran Personal Style & Branding Coach, Wardrobe Stylist, J. Hilburn Custom Menswear Style Consultant, Co-author, and Speaker.  With a commitment to excellence (not perfection!), Kim delivers results and is passionate about helping men & women BE comfortable and confident in their own skin, step more into their potential, and attract more of who and what they truly want in life! Kim invites you to: Join the conversation on Uniquely Savvy's Facebook business page, call her for a free phone consultation, or book her to speak at your upcoming event. Available for keynotes, workshops, seminars, and girlfriend parties, the programs your audience will love range from personal style and professional image and branding, to success, hope and freedom. Additionally, Kim co-authored, "Incredible Life: Top Experts Reveal How to Create Yours", and speaks to a variety of audiences on personal empowerment – bringing inspirational messages of hope and sharing practical tips and tools learned on her inside-out, "From Fear to Freedom" journey. Contact Kim @ 425.503.9885.